Currently Coveting
- When all else fails, sprinkle glitter on it -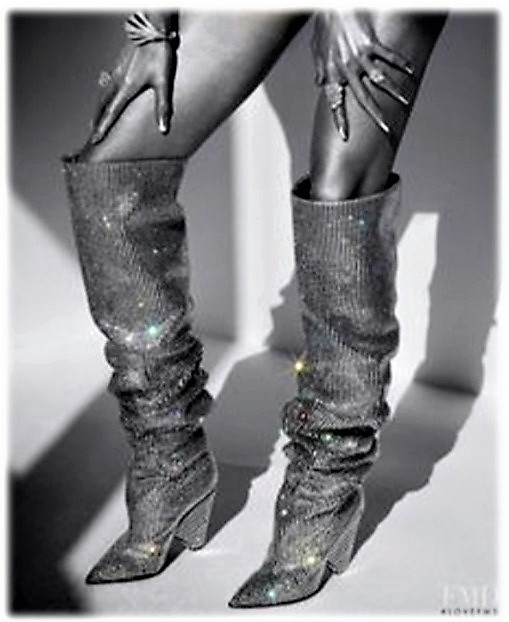 Although I prefer the warmer season, fashion-wise I am rooting for the colder period, because usually, they bring out some thick trends. 
One Trend for Fall/Winter 2017/18 I am currently obsessing over, is the Glitter Boots Trend. Many major designers from Saint Laurent, Oscar de la Renta to Isabel Marant, to name a few, brought the silver sparkle to the feet. What better way to brighten up the cold season than Silver Glitter Boots?

My favourite interpretation of the Glitter Boot Trend is the Saint Laurent knee-high version.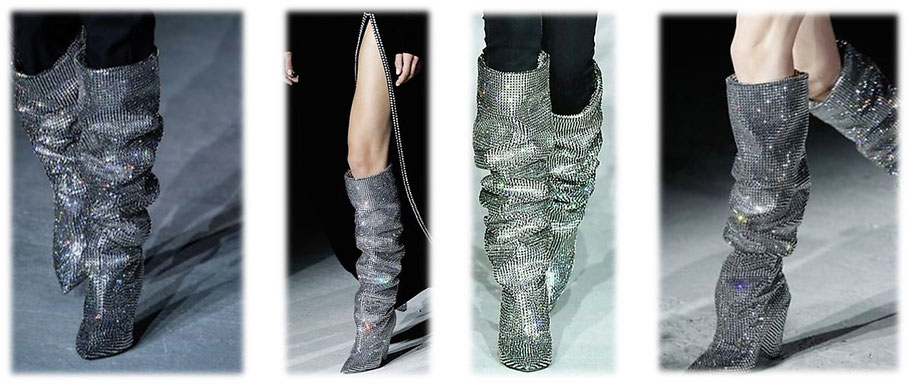 The slouchiness of the Boots takes away the evening elegance and creates a laid-back vibe that makes them wearable for daytime, at least from my point of view. You can keep the rest of the outfit simple because these Boots will rock the show. I would wear them with a black, slim fitted turtle neck dress or some distressed denim for an edgier look. 
Unfortunately, these boots come at a very high price point. So, I am hoping that some High Street Retailer brings out his version of the Saint Laurent Glitter Boots that I can get my hands on them.
Do you like the Glitter Boots Trend?