DIY - Tassel Earring
- How to upgrade an old earring in no time -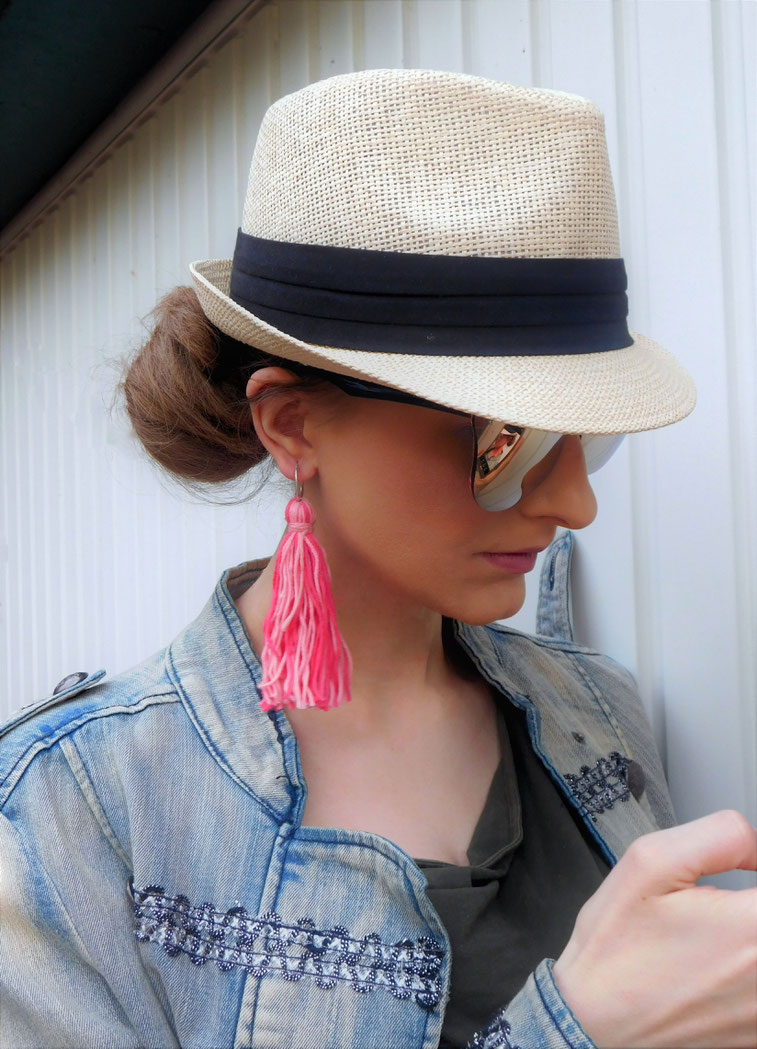 Last week, I raved about the Tassel Trend and today I will show you how to make a statement Tassel Earring in no time. So, let's get started.
- a pair of scissors
- a firm piece of cardboard
- mercerised yarn, wool, fine leather strap,      or any other thread 
- a small hoop earring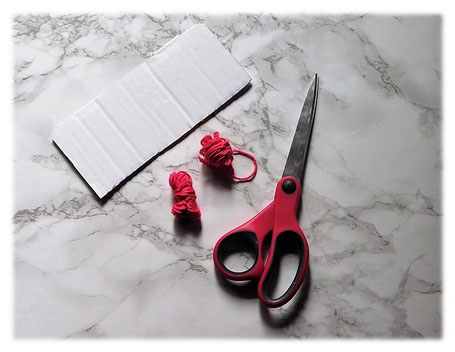 Here is what you need to do
1. Trim your cardboard to the desired size. Keep in mind, that the size of the cardboard equals the length of your Tassels. Don't start too small you can always shorten the Tassel. Now start winding the thread around the board in taunt loops until you reach the desired fullness. Your Tassel will be twice as thick, because you have fabric on both sides of the cardboard.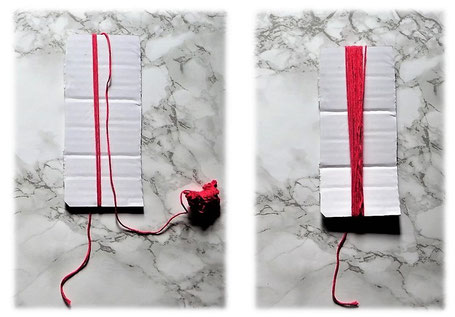 ---

For a multicoloured Tassel use different colours at the same.
---
2. Take an extra piece of thread and tie it in the centre on one side of your looped threat.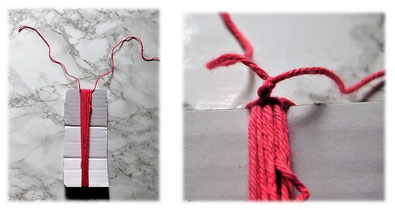 3. Remove the fabric from the cardboard and cut the threads on the opposite side of the knot.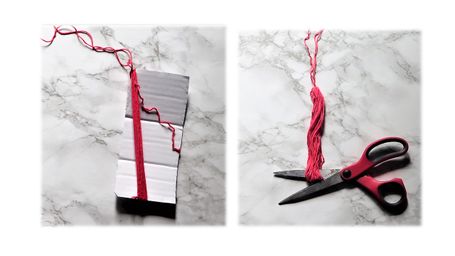 4. Take another piece of thread, place it about 1-1,5 cm below the knot and wrap it around the looped threat. Tie a knot and hide it under the wrapped threat. Now trim the bottom of your Tassel to your desired length.
5. Finally, take your hoop earring and push it through the space between your Tassel head and the knot.
That's it. It took me about 10 minutes to make this Tassel Earring. Let me know if you gave it a try.