My Dream Wish List
- Expect the unexpected -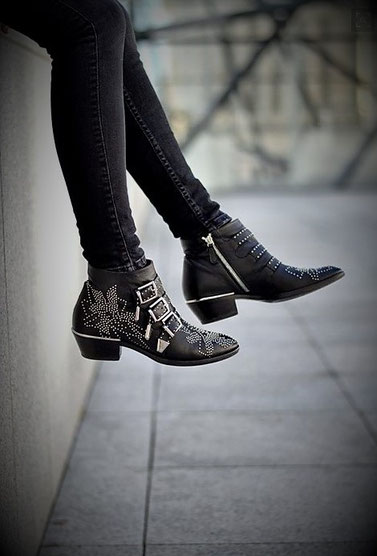 For some of you, today's Dream Wish List item may come as a total surprise. Despite my unbreakable love for high heels a heelless pair managed to save a spot on My Dream Wish List...
... the Susanna short boots by Chloé.
The Susanna Boots by Chloé were released first in 2008 and initially named Susan. After a name change, they become beloved fashion must-have. The Western-inspired design skilfully plays with both male and female elements which make the Susanna boots timeless classics. The boots are available in several different shades as well as in leather, suede, and most recently in velvet.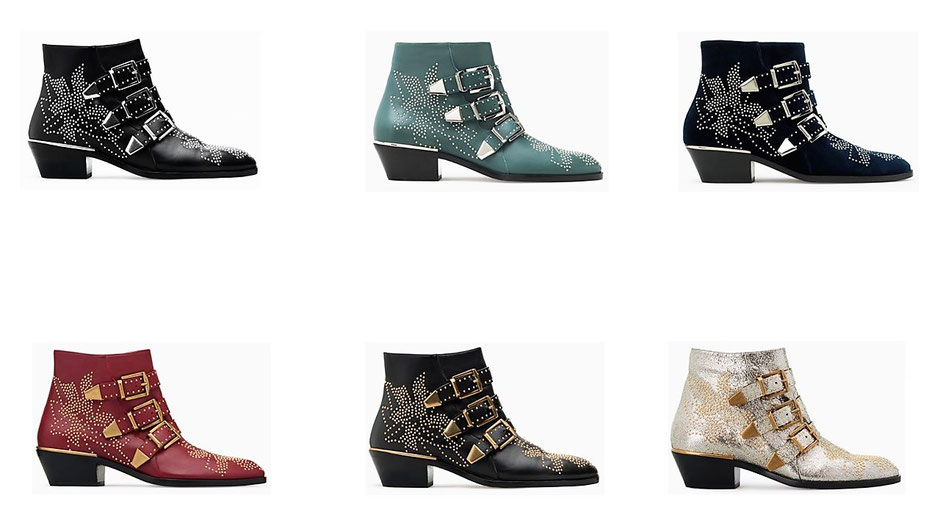 I love the short cut of this boots, it makes them suitable for both short and long legwear. Also, their tiny 3 cm heel still offers a little elongation of the leg while at the same time being sturdy to manage every given pavement without the risk of ruined heels and tumbling walks. And above all, I love the contrast of the floral studded pattern and the edgier buckled straps. 
Do you love the boots as much as I do?