My dream Wish List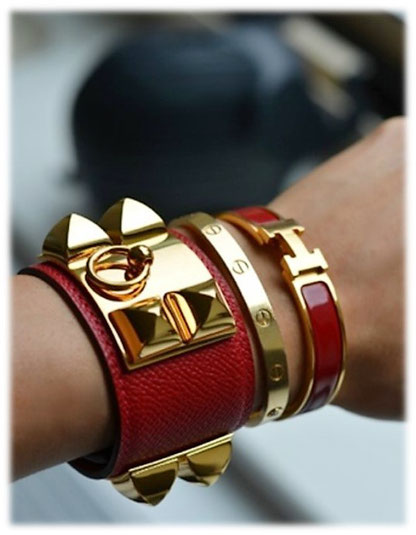 So far most of the items on my Dream Wish List are iconic pieces and today's addition to the list is no exception.
The first time I saw the Hermès Collier de Chien Cuff Bracelet was about a year ago in a magazine. I instantly loved the contrast between the leather and the metal hardware. I began to research and was really surprised that this bracelet is on the market for over seventy years.
Its design is inspired by a dog collar and translated Collier de Chien means dog collar. In 1923 Hermès was commissioned to design a collar for client's dog. The collar became I so highly demanded item amongst another dog owners, that in 1927 couturière Marie Gerbe requested the collar to be redesigned into a women's belt. In 1940 Hermès translated the dog collar design into the Collier de Chien Cuff Bracelet. 
The iconic design includes the signature centre O ring for the leash as well as four pyramid studs. It comes with an adjustable turn lock closure. Nowadays the bracelet is available in multiple materials, colours, and metal-types including palladium. The price depends on the material choice and starts at 995 €.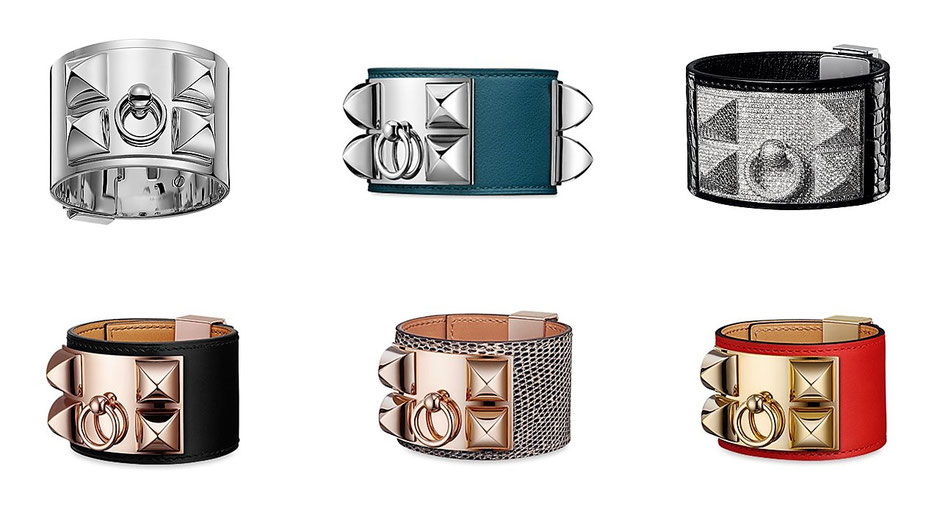 I would opt for the classic leather metal design. Right now I am favouring rose gold for hardware and the black leather, but that can change tomorrow. There are just too many great options.
I know the price tag is hefty. Still, for me, this bracelet is a great investment piece I would wear forever as it never goes out of style. The Collier de Chien Cuff Bracelet works with a simple jeans and t-shirt look but due to the quality materials also with an evening gown.
Which design is your favourite?