My Favourite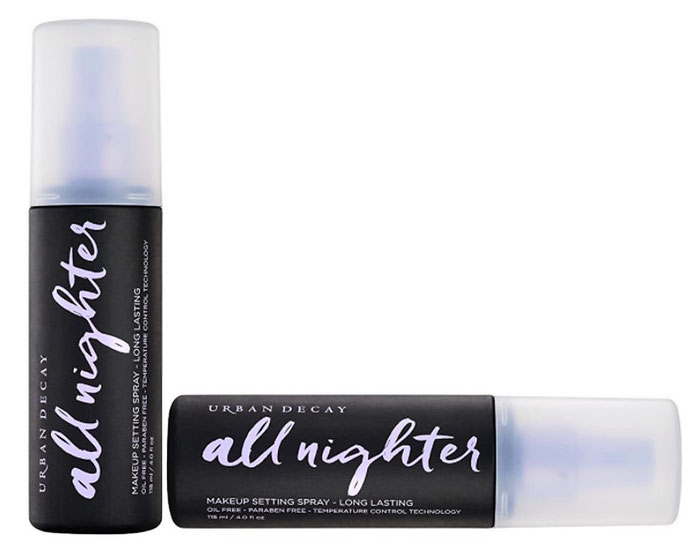 Today's favourite has made it on my list through a constant good performance no matter the circumstances.
Okay, this was quite a dramatic introduction for a makeup product. Nevertheless, a Setting Spray has to work against all odds. Meaning it has to keep your makeup in place all day no matter the weather, what you are doing or if you just have a really bad skin day.
The Urban Decay All Nighter Long-Lasting Makeup Setting Spray does that for me.

Throughout the last five years, the Urban Decay All Nighter Setting Spray has kept my makeup in place through long workdays, sleepless nights, hot summer days and even sweaty workout sessions. 
Although I tried different setting sprays during the last years, I always come back to the Urban Decay Setting Spray. 
I love that it dries down in an instant, so I don't have to wait five minutes to let sink into my skin before I can go on with my day. Furthermore, it doesn't matter what my skin condition is, oilier or the drier, the Setting Spray keeps my makeup in place without fading, cracking or settling into fine lines and at the end of the day, it almost looks like I just applied it.
So, if your makeup is running off your face, I recommend giving The Urban Decay All Nighter Long-Lasting Makeup Setting Spray a try. It will change your makeup game, I promise.