My Style
- Fashion items I would never quit wearing -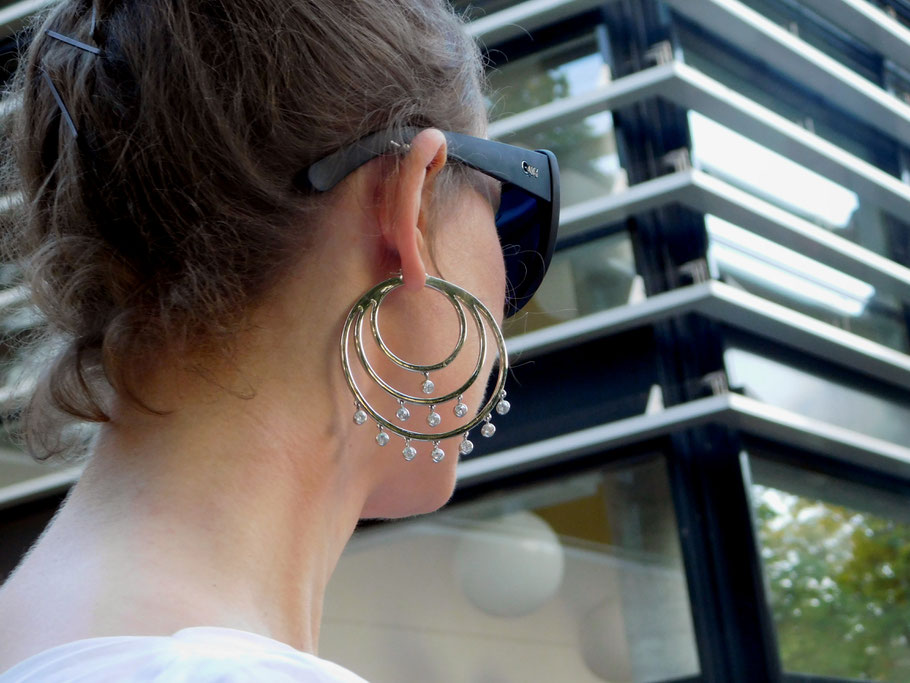 With My Style, I am sharing with you those fashion items I wear on repeat no matter if they are currently in style or not.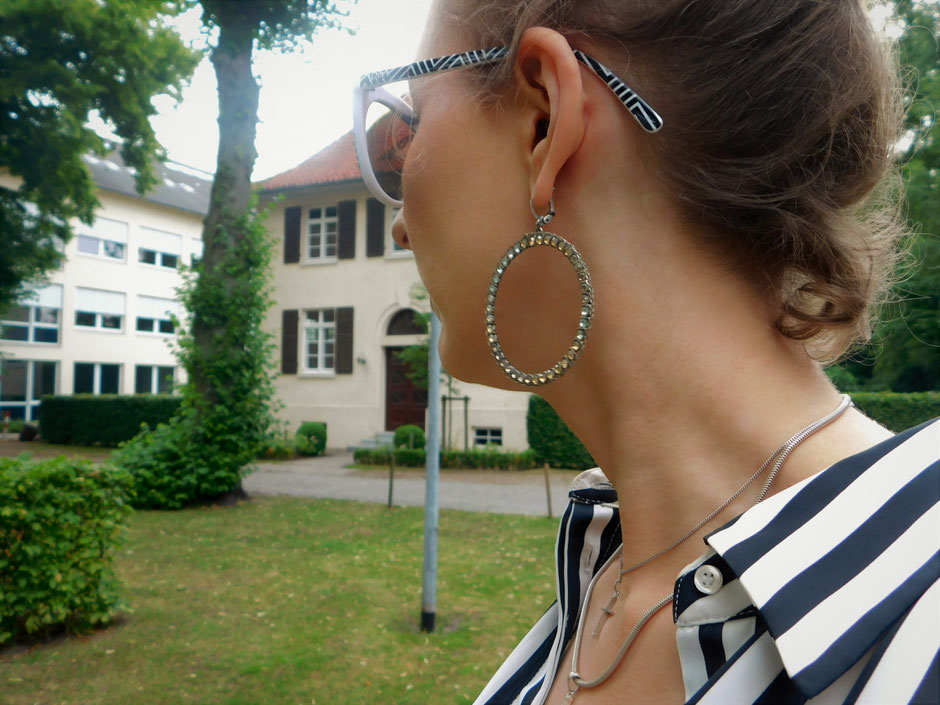 These fashion items are those who over time became my signature look. The one piece I wear on a daily basis and everyone who knows me would use to describe My Style are Hoop Earrings. The bigger the better.
Earrings were always my thing. I got my ears pierced when I was two years old. Since then I am wearing earrings almost every day. Of course, I started out with age appropriate earrings like tiny butterflies, hearts, or ladybugs. My first Hoops were only 1 cm big and the beginning of a never-ending love affair. Since then I scaled up my Hoops to sometimes door knocker sized ones.
For some people, Hoops are too "ghetto". For me, they are the complete opposite. Due to their various designs, Hoops are versatile and work with everything. From a casual daytime to a fancy evening look. So it is safe to say that the Hoops and I will not separate any time soon.
What is your right or die fashion item?