#Check Shirt #Distressed Jeans
- Someone said blue does look good on me -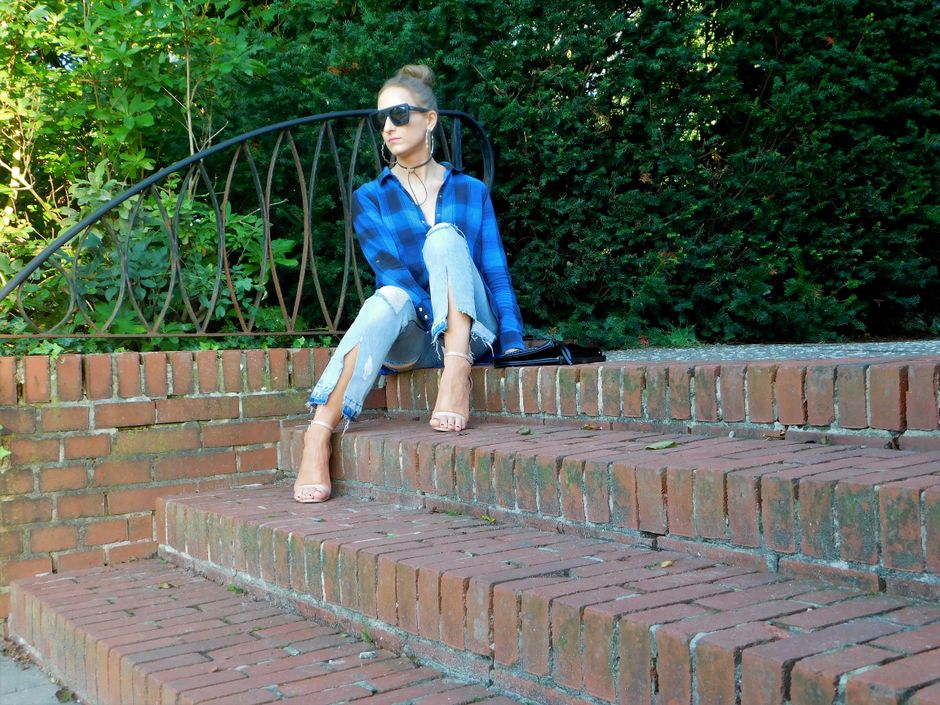 So, this will be the last post with me wearing heeled sandals for this season. This time for real.
I shoot this look on the last sunny days in August hence the sandals. Due to the stormy and rainy weather here in Nothern Germany, I would now wear some ankle boots with this look and add a leather jacket. I think it is officially time to move my summer wardrobe to the side and bring out my autumn/winter clothing.
Is your wardrobe ready to face the colder temperatures?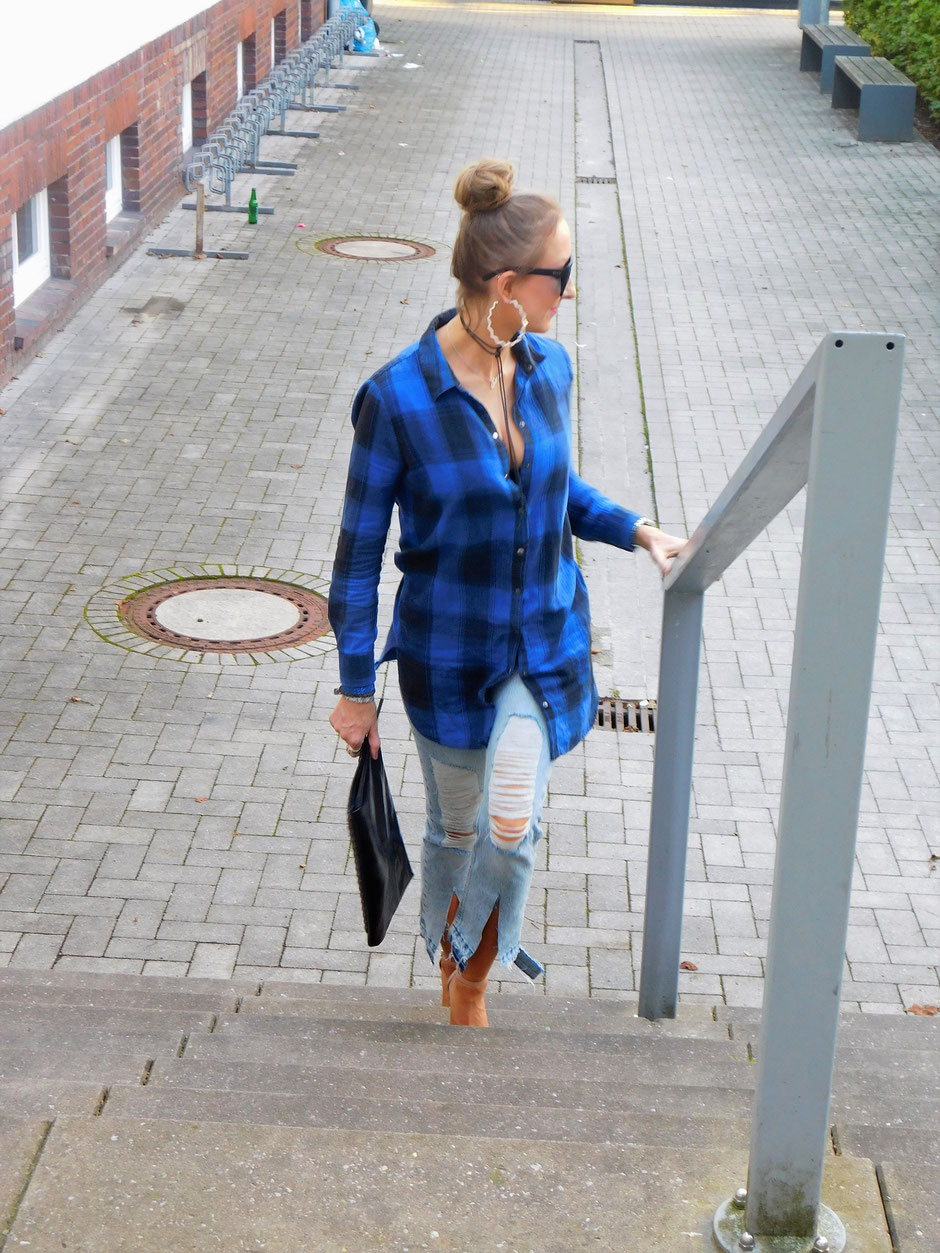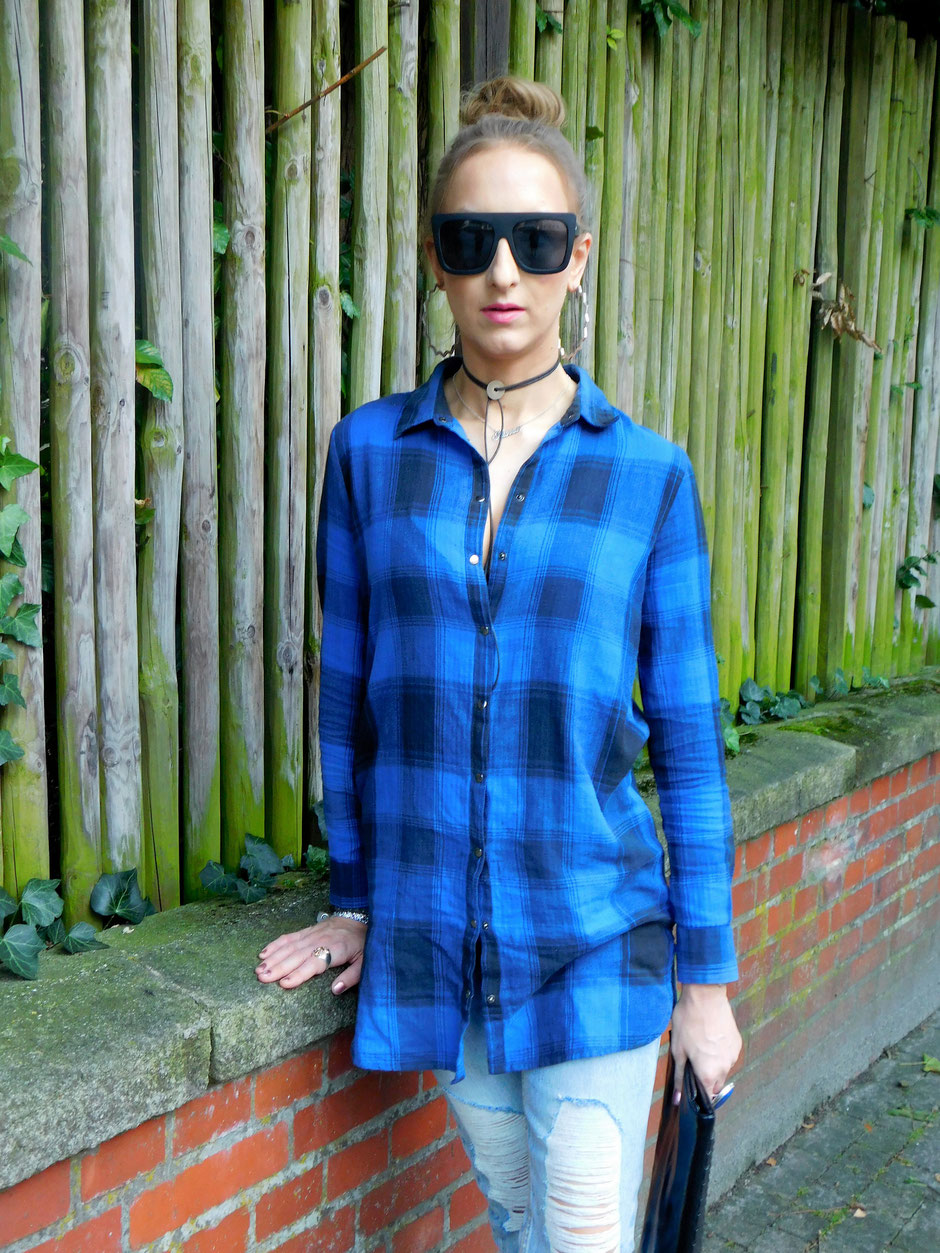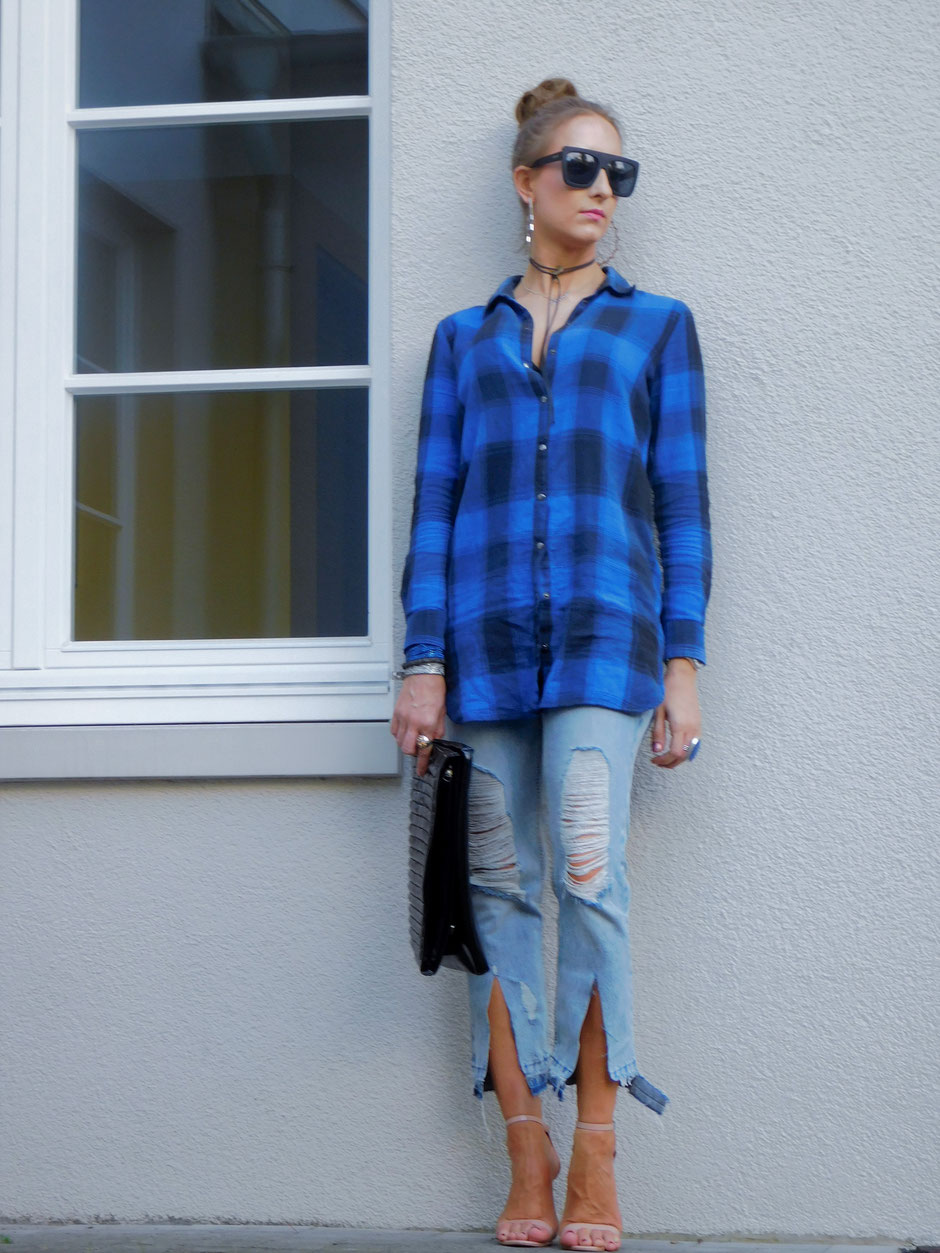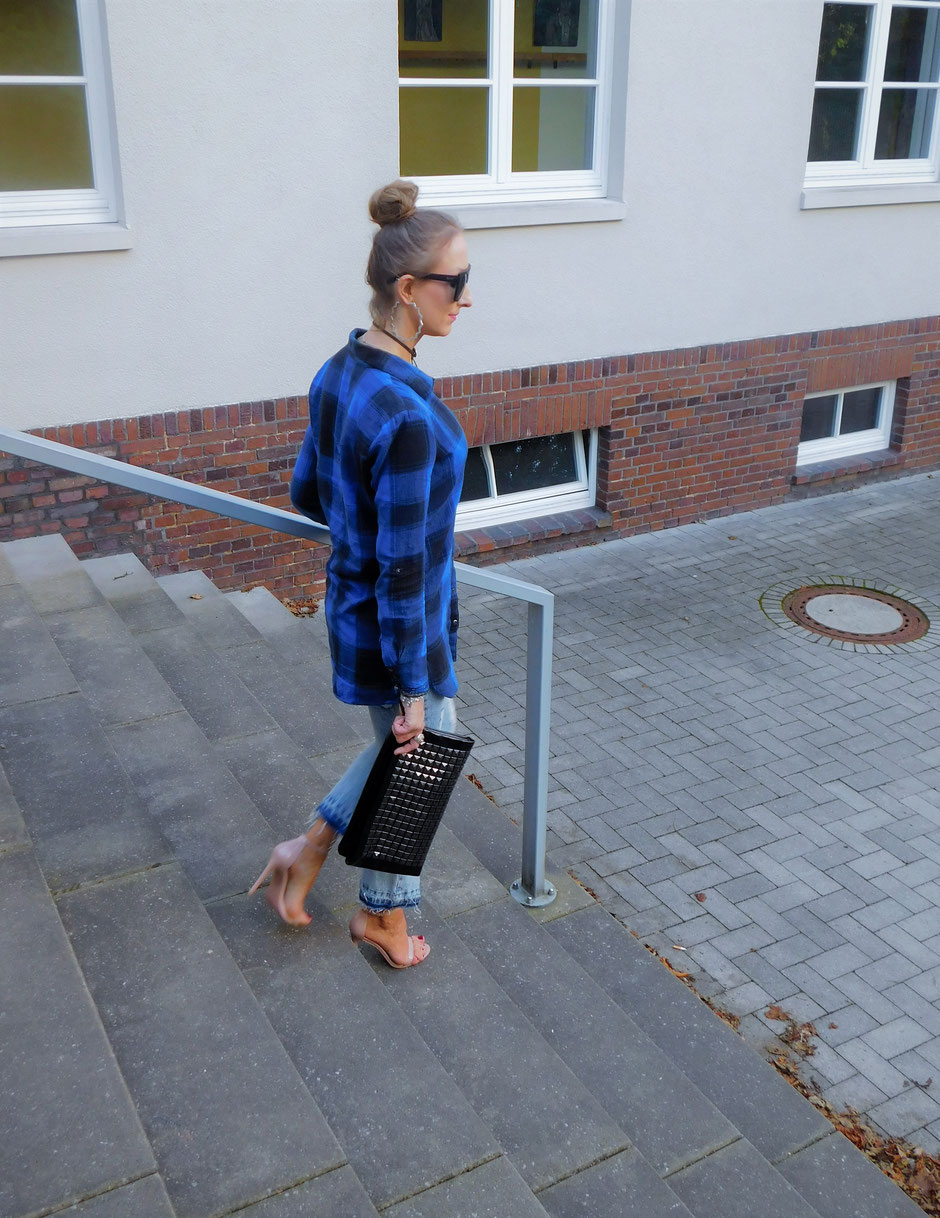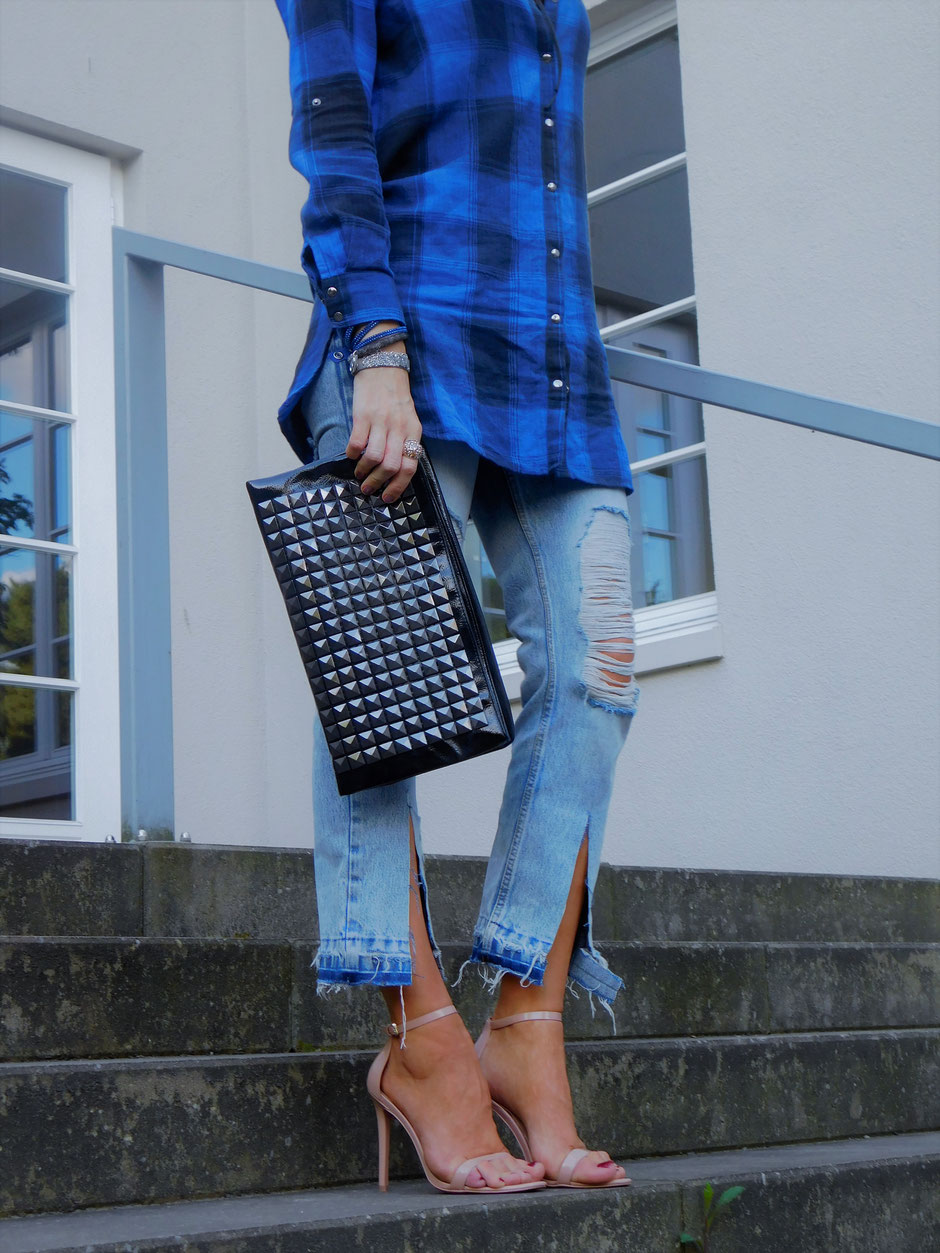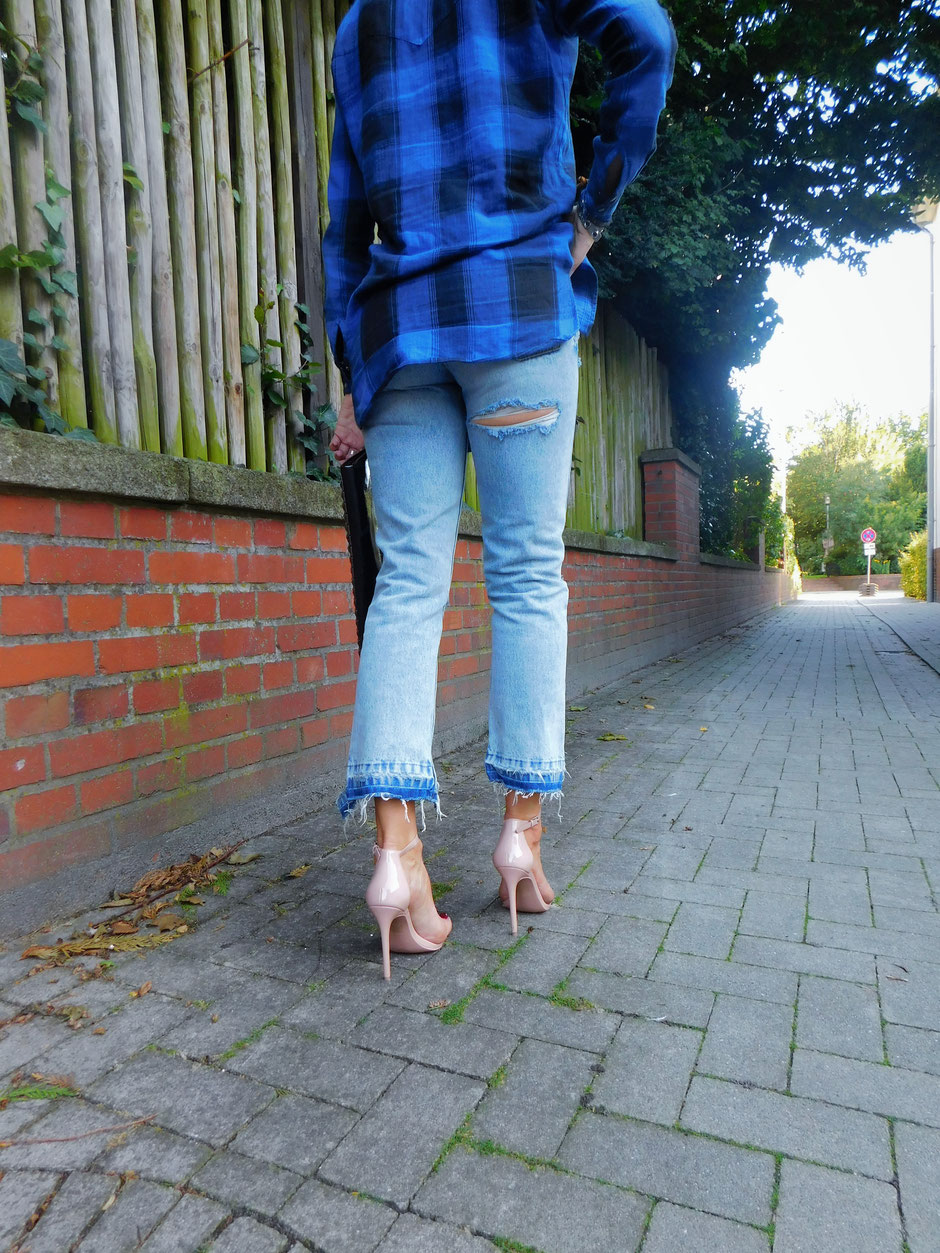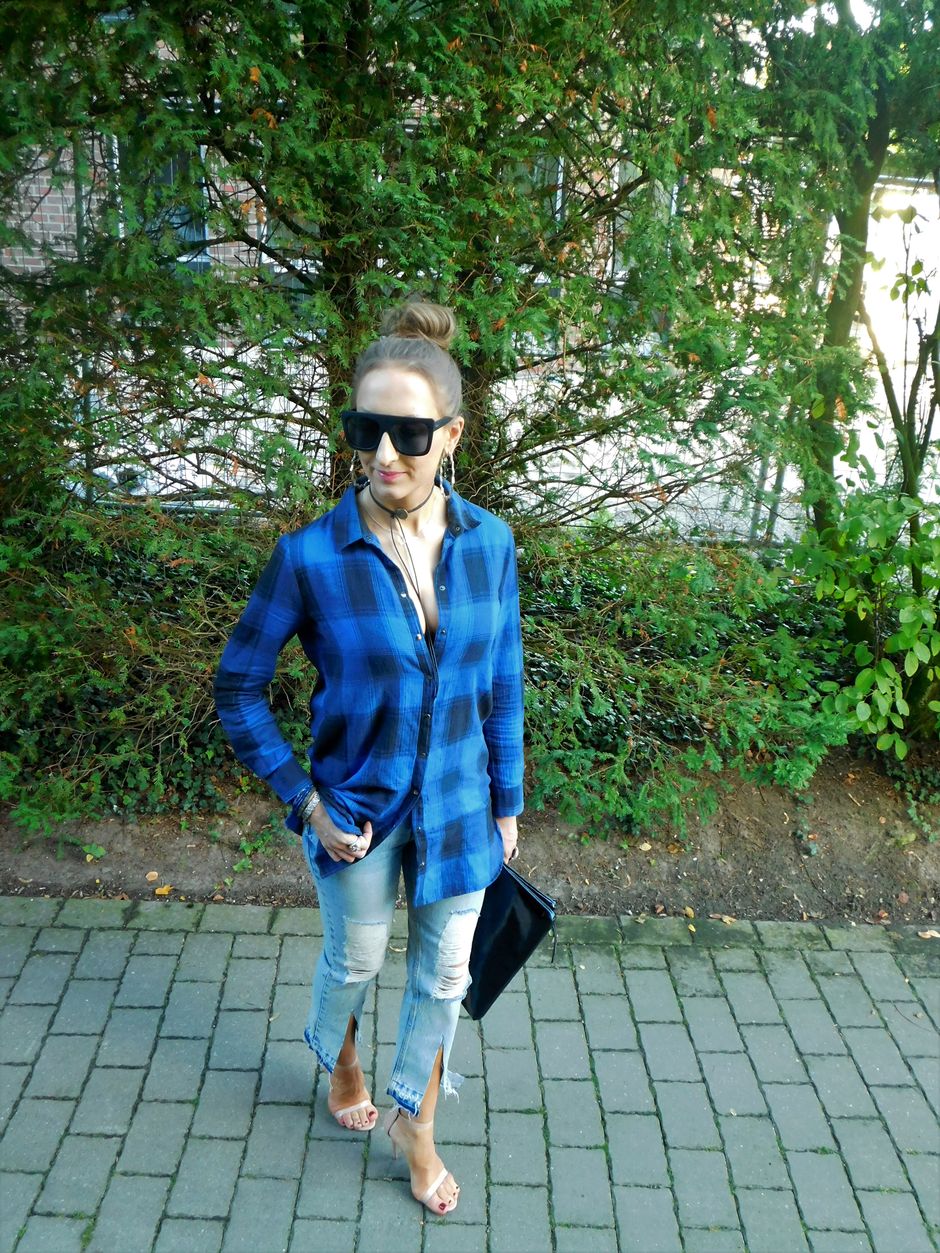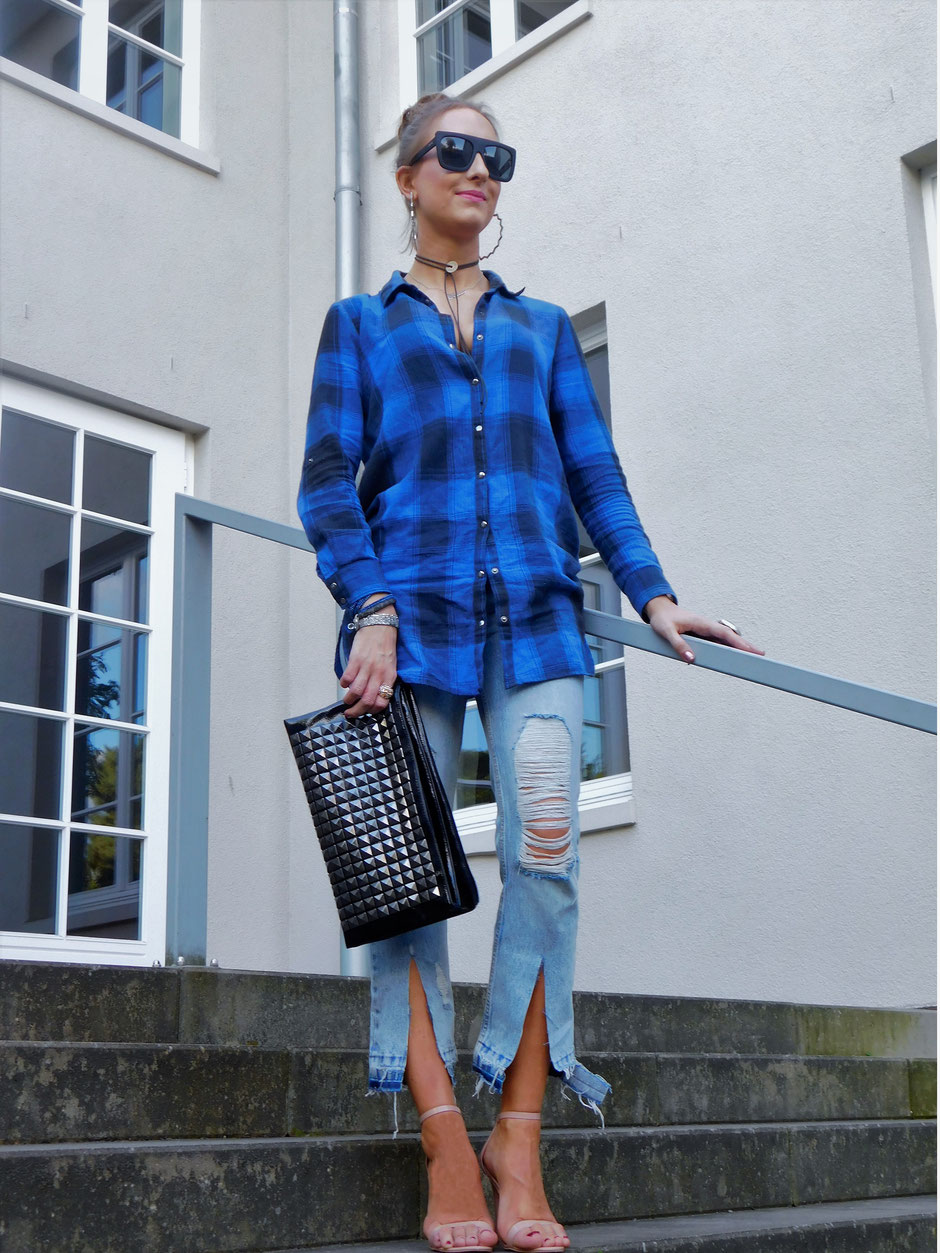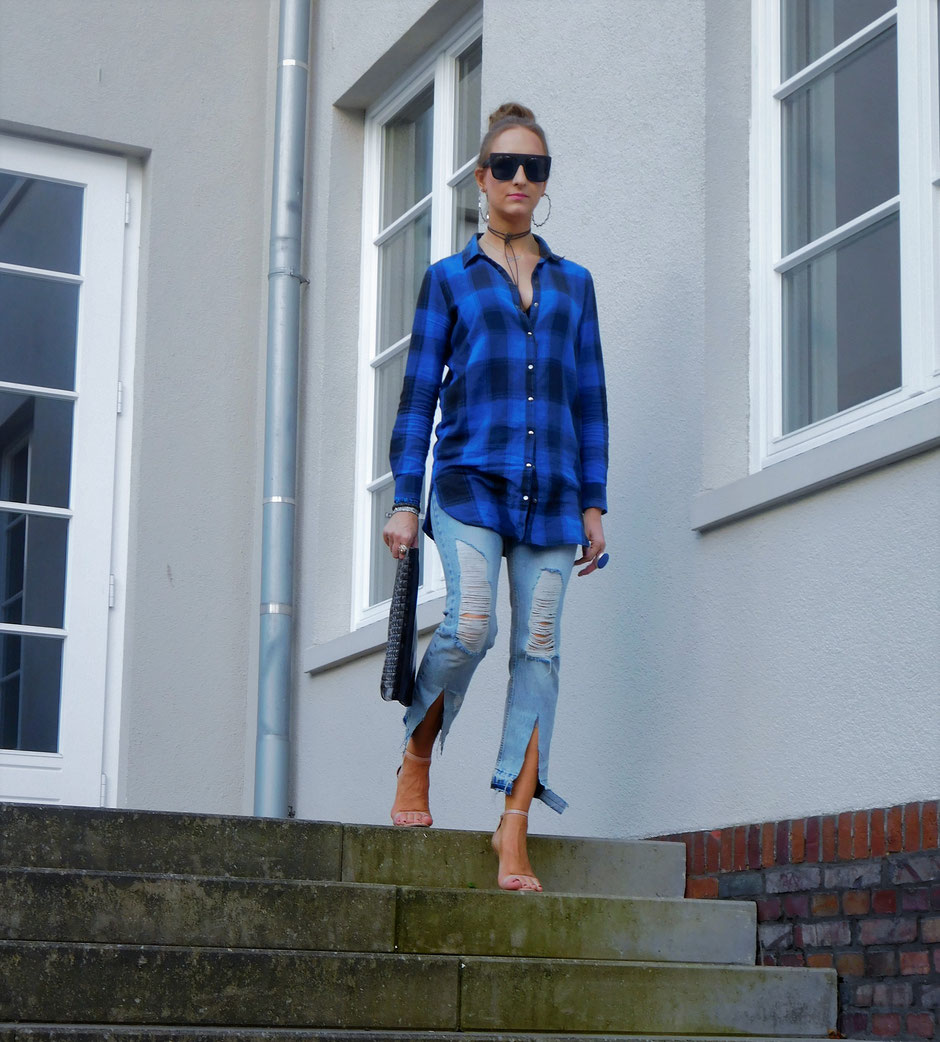 ---
---