#DaytimeLace
- A different kind of Lace -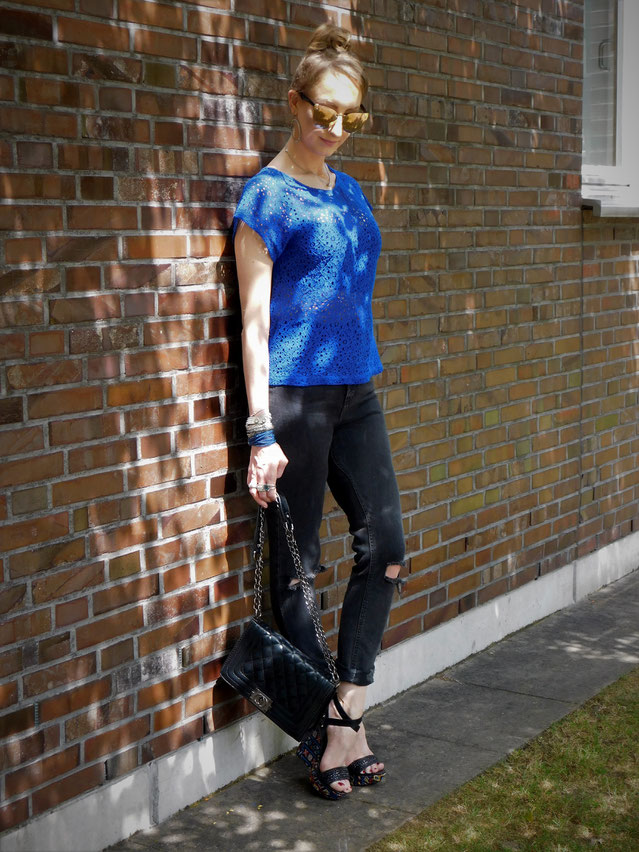 Lace is one of those versatile fabrics that work for so many occasions. I love that you can style it in a very feminine, alluring way but also very daytime appropriate.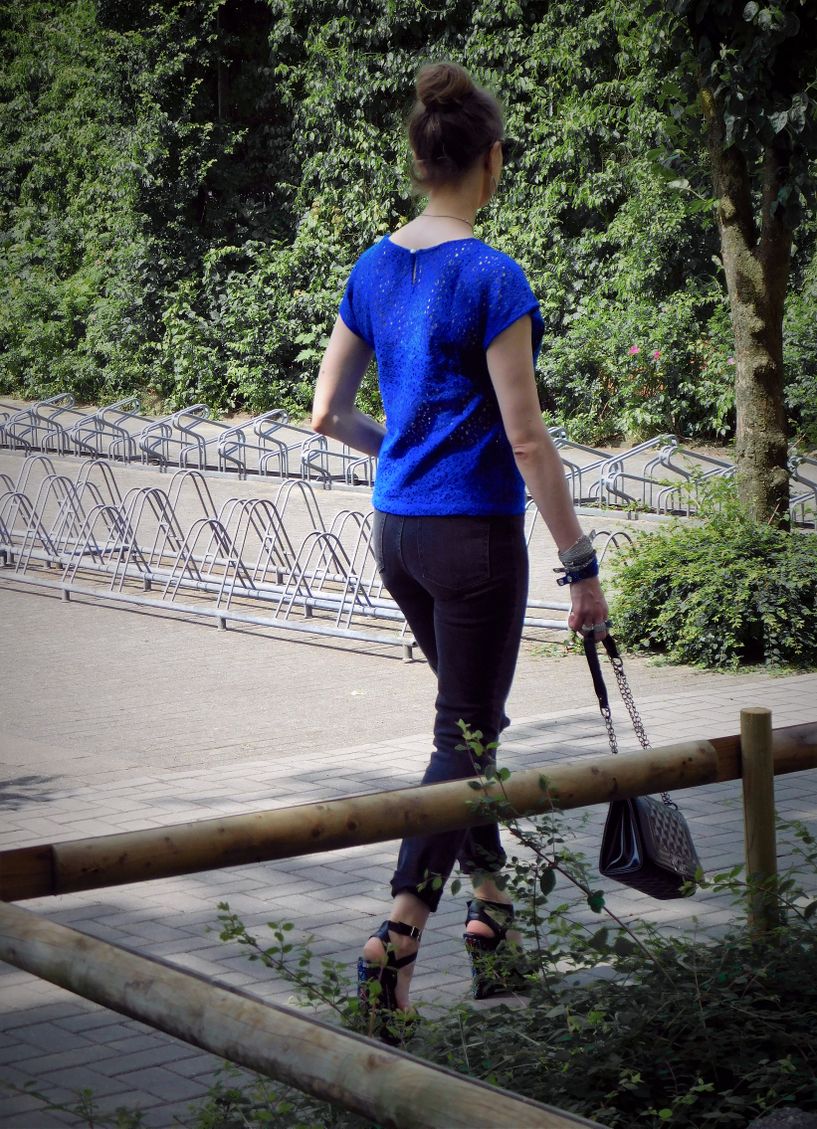 Due to the missing lining of my cotton Lace Top, it immediately creates some sexy vibes. To maintain an everyday suitability, I decided to go low key for the rest of the look. I went for distressed black jeans and some wedges. Did I mention that black and blue is one of my favourite colour combos?
What is your favourite colour combination?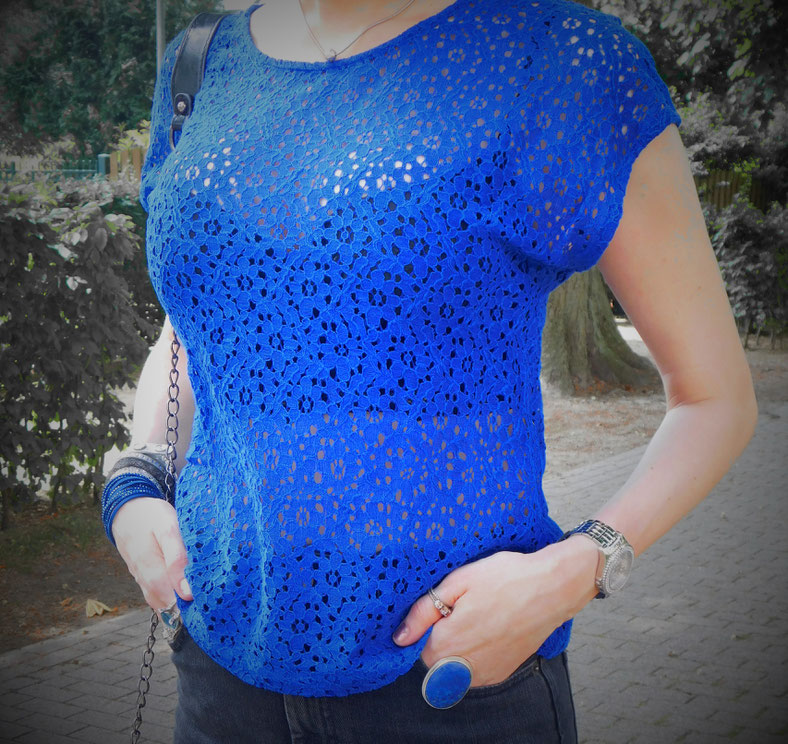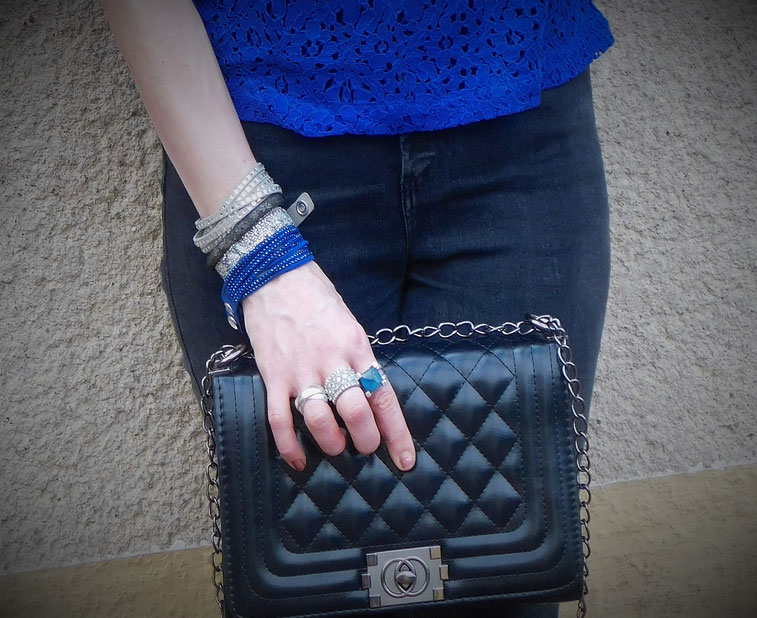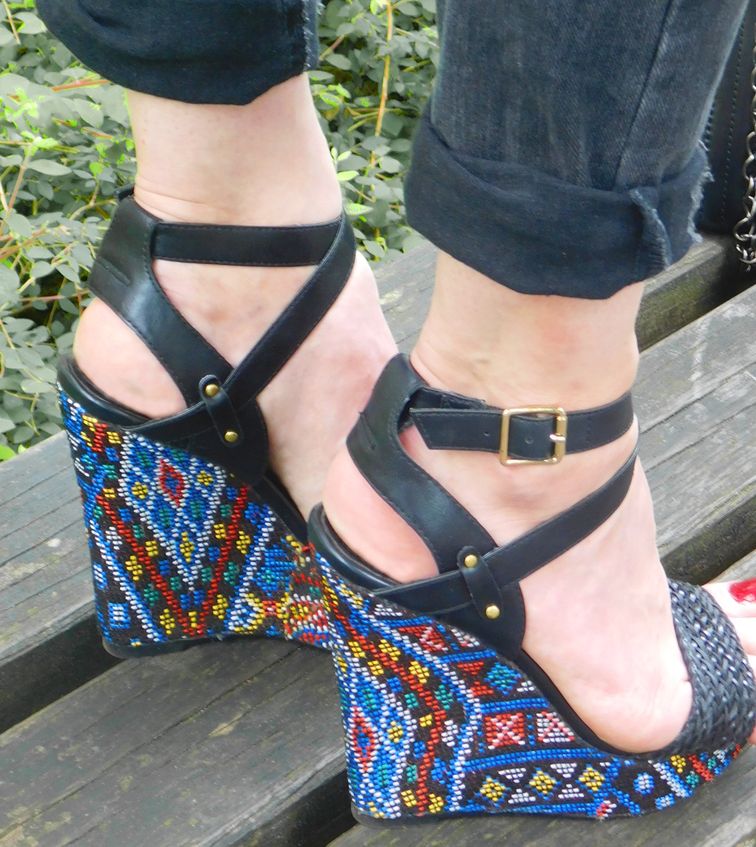 ---
---