#Dressing through the seasons
- How to wear your summer maxi dress in the fall -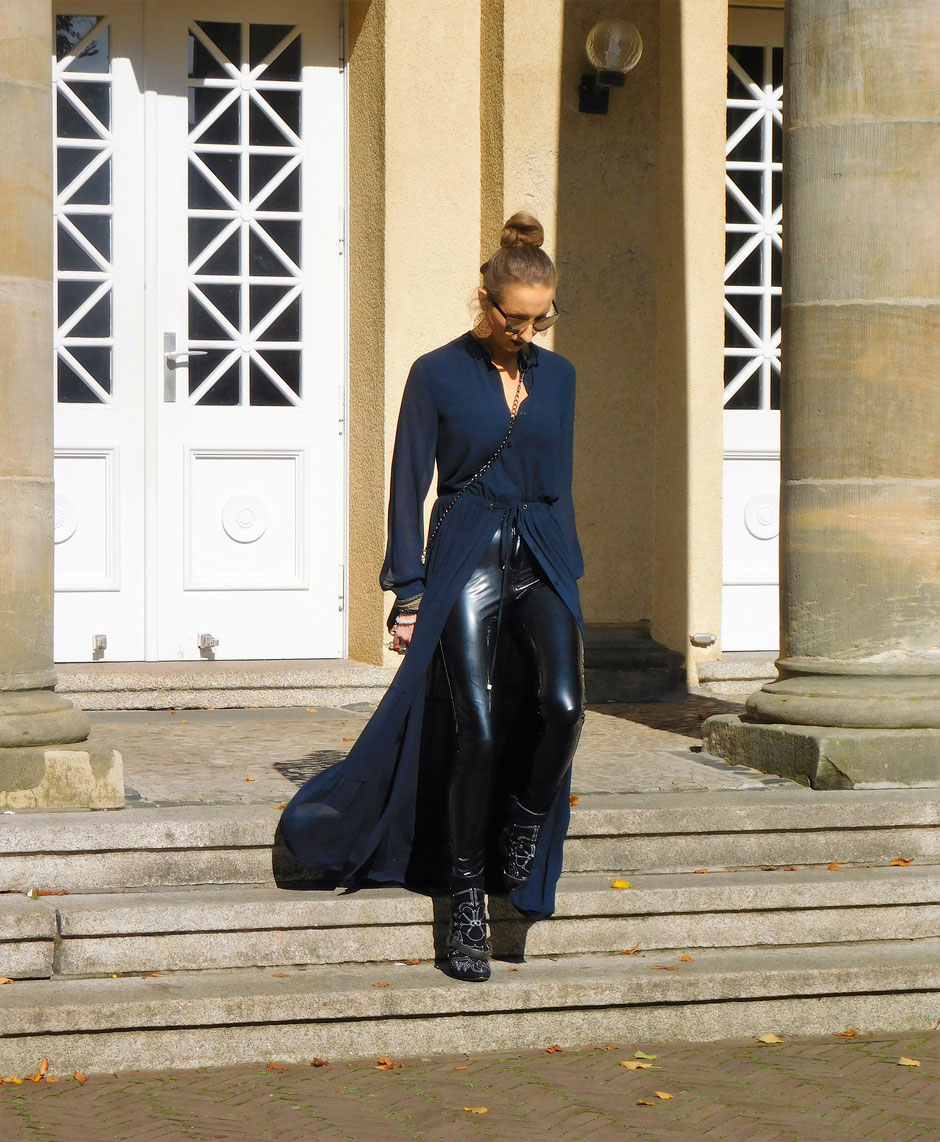 Here comes my first fall Outfit Post of the year. I am sure you all have pieces of clothing in your wardrobe you love so much you want to wear them all year around. For me, this blue Michael Kors dress is one of those pieces.
Due to its light sheer fabric, this dress works great for chillier summer days. Then again, the long sleeves of this dress offer the possibility to wear it throughout the year.
I decided against the common option - opaque stockings - to transfer this Michael Kors dress from summer to fall. Instead, I opted for Vinyl Pants which are another big trend this fall/winter season. I admit they are tricky to style and can easily go hoochie mama. Therefore, I always combine vinyl pants with luxurious fabrics like silk or cashmere, for example. 
How do you transfer your favourite summer pieces into the fall season?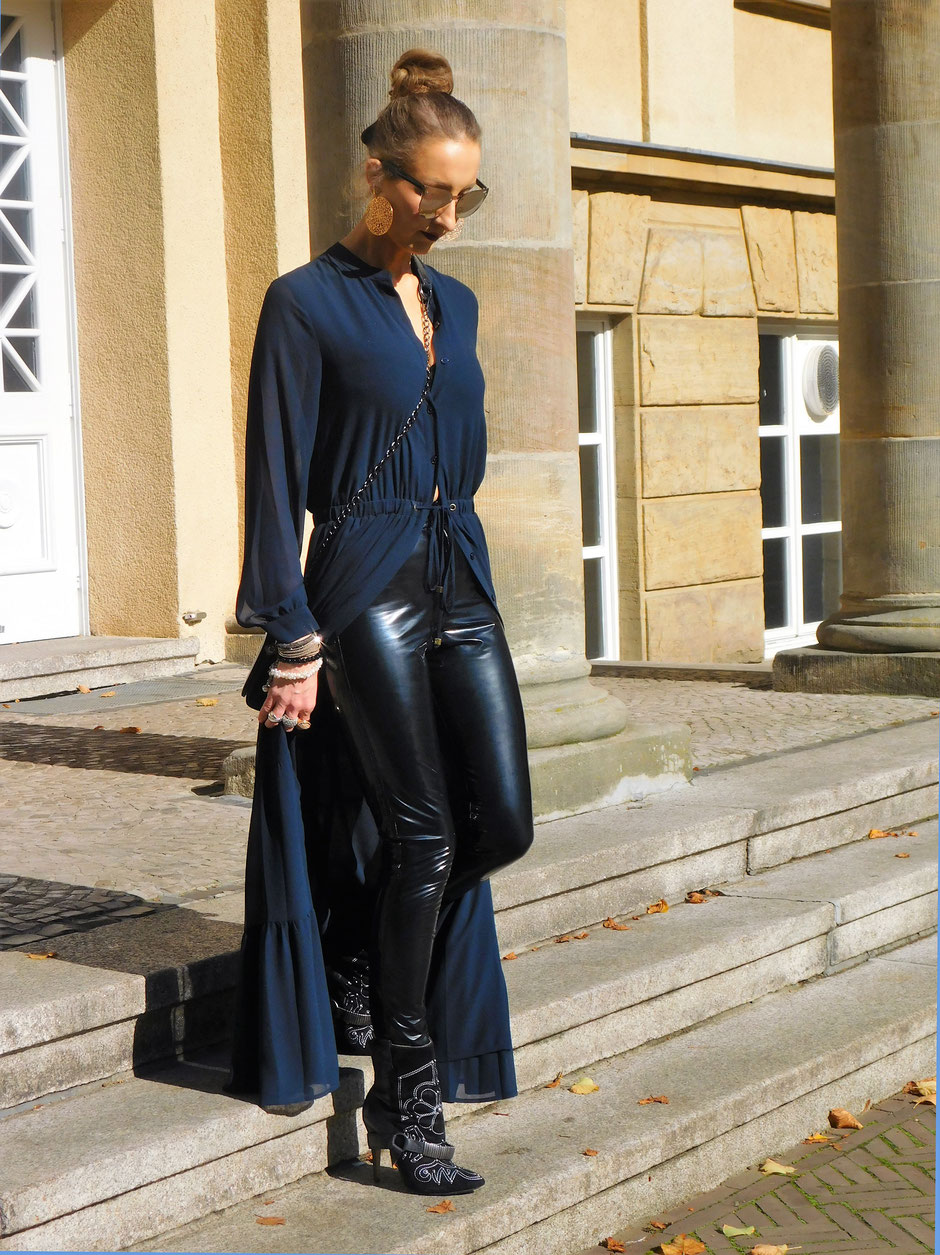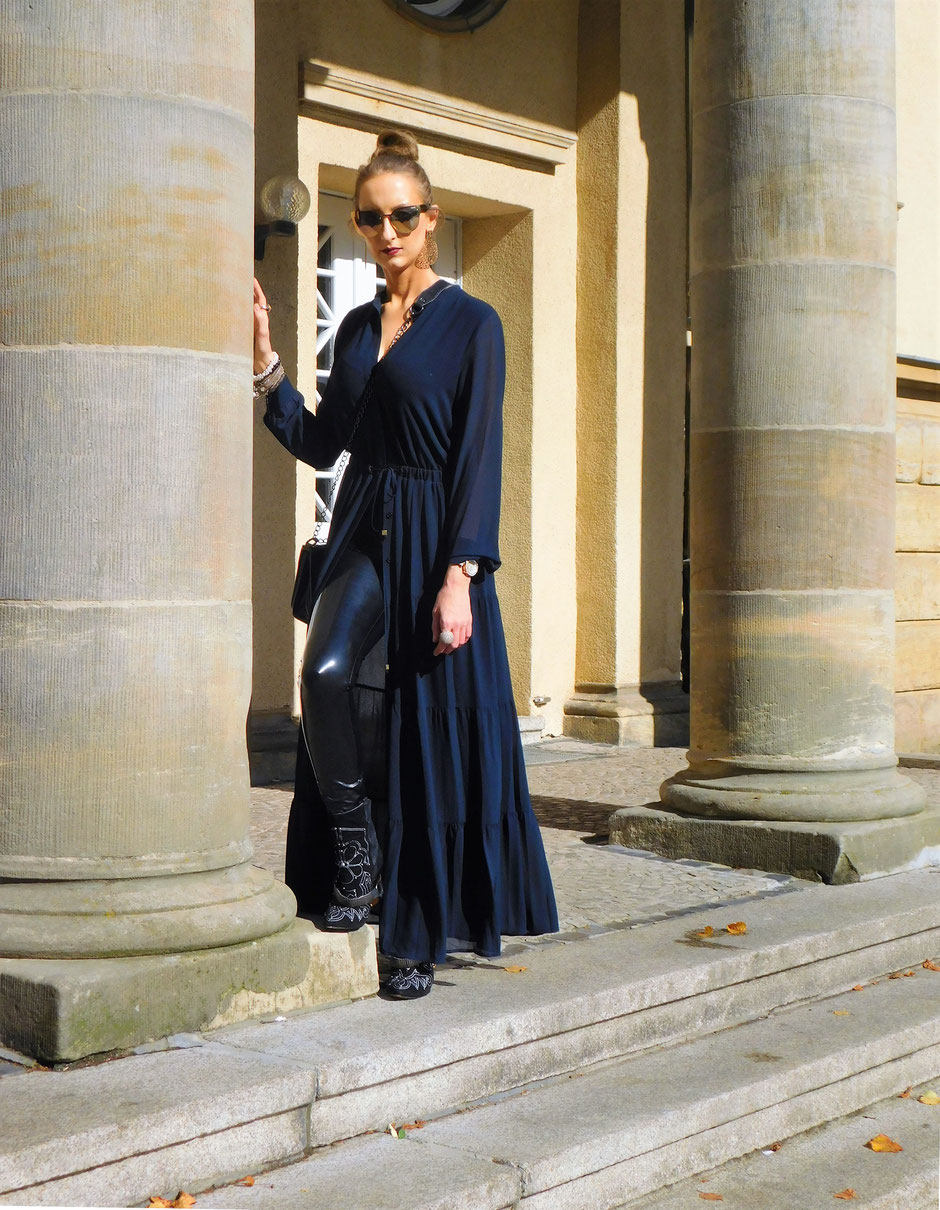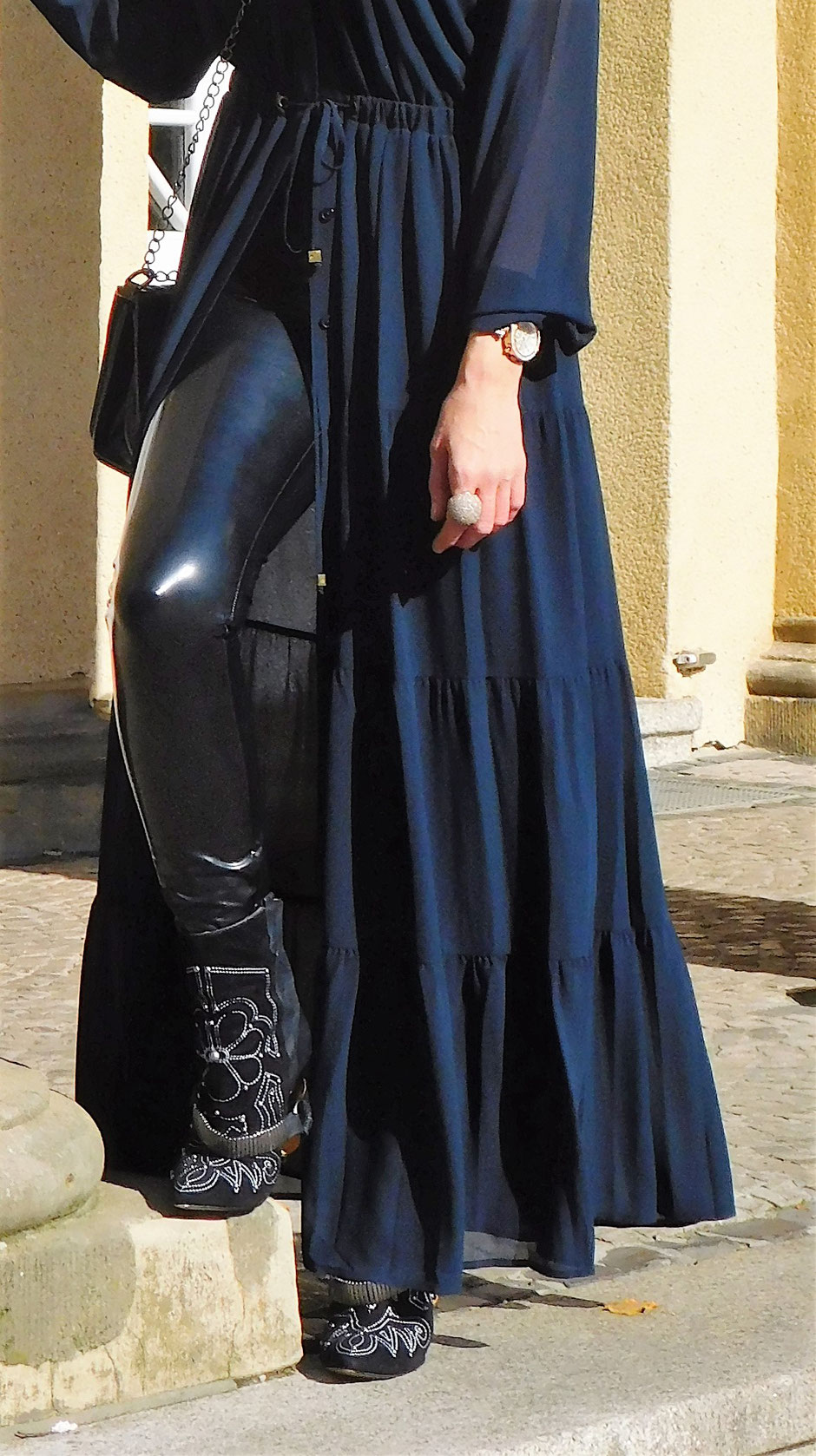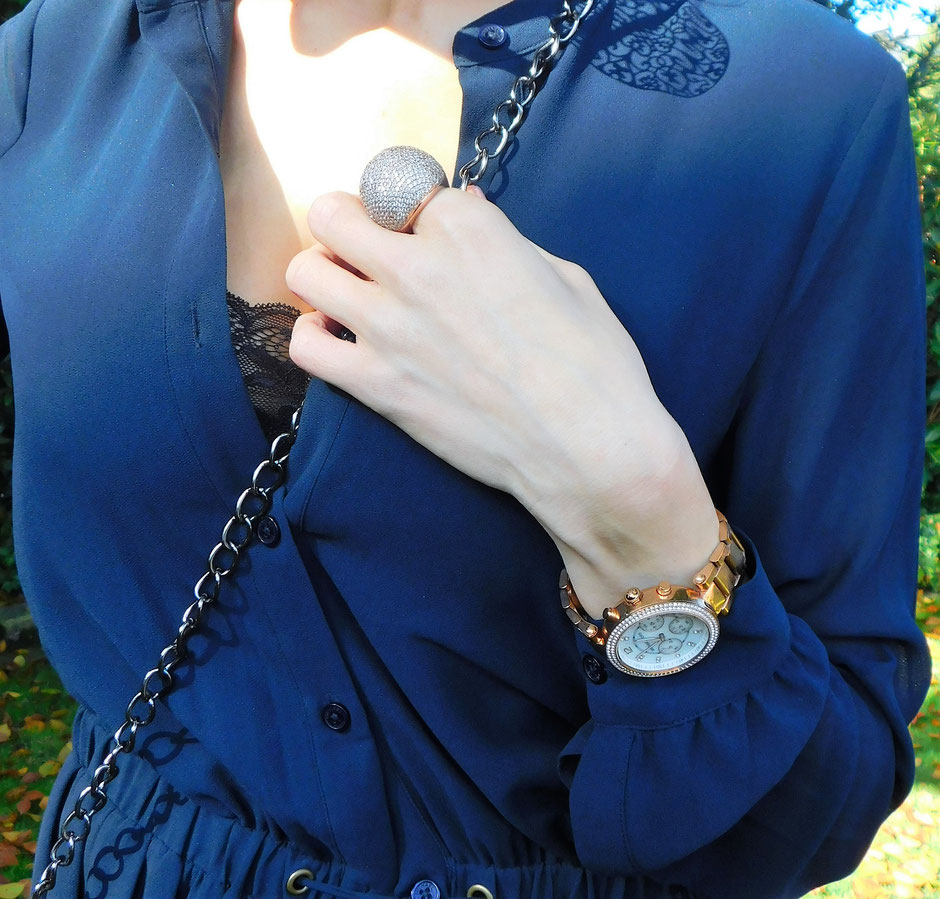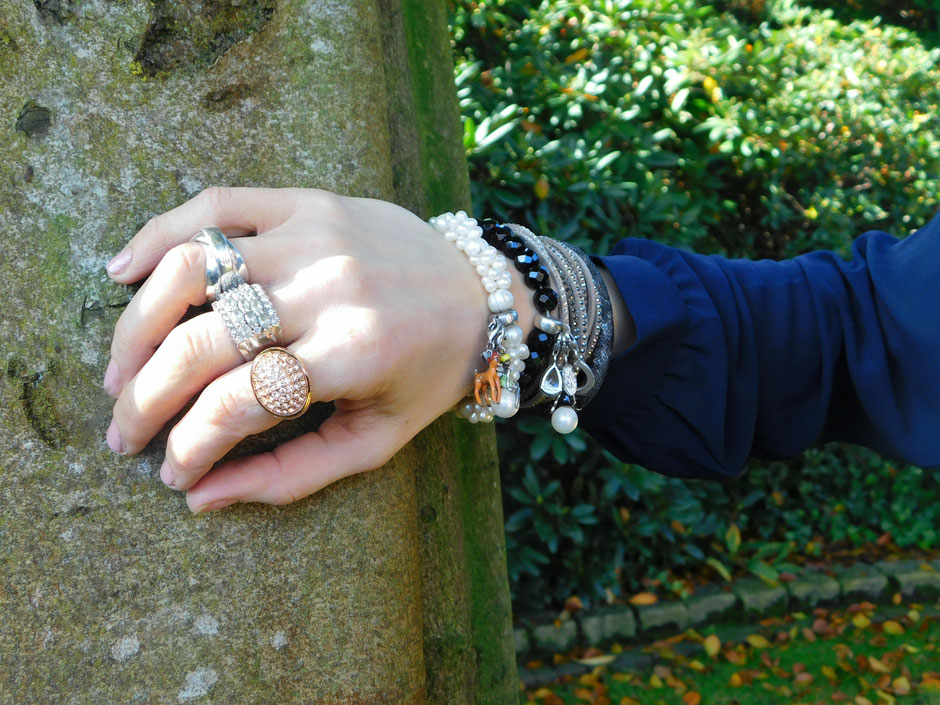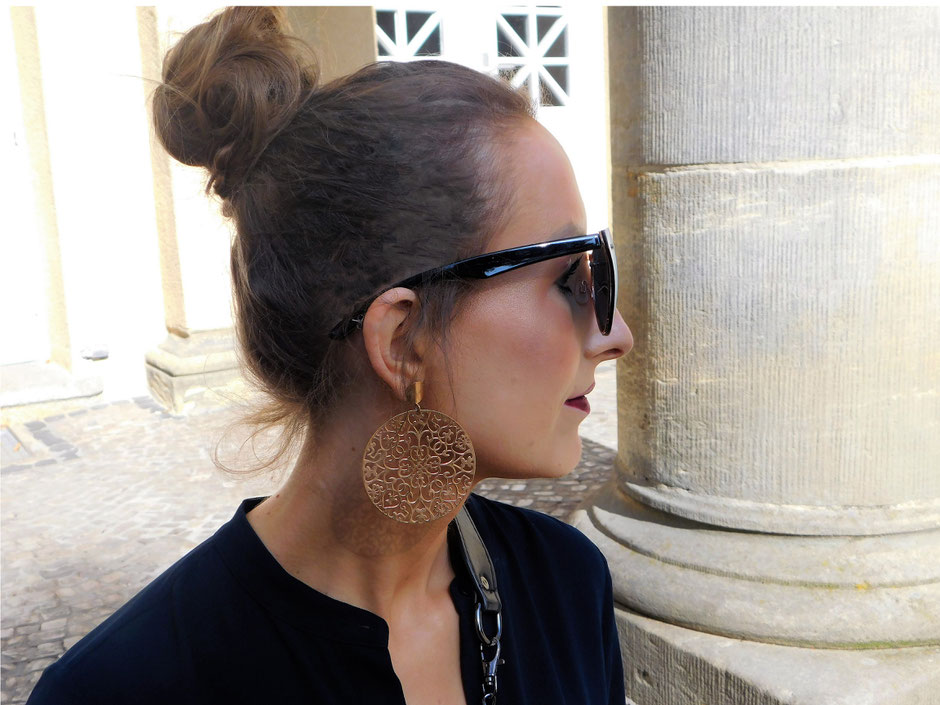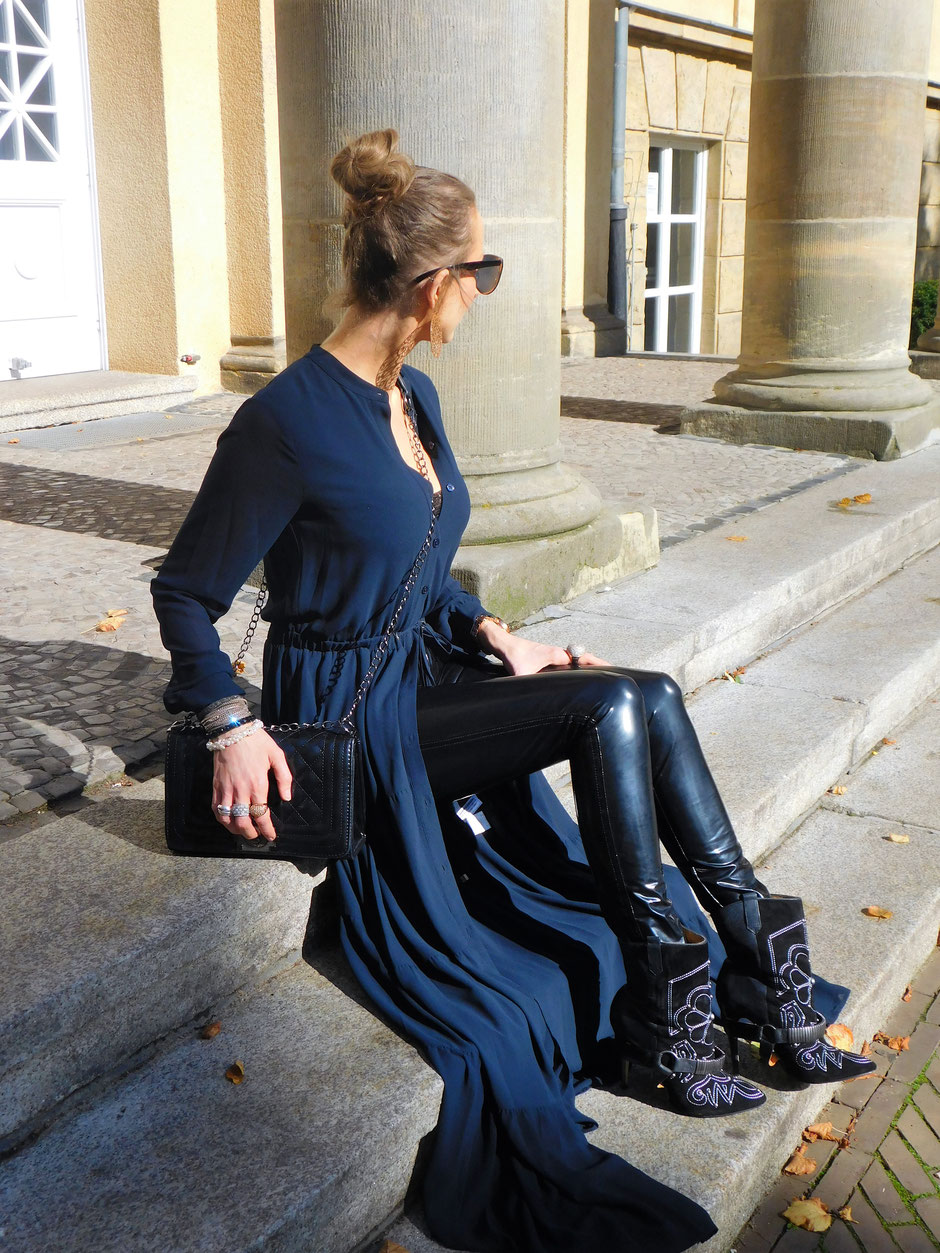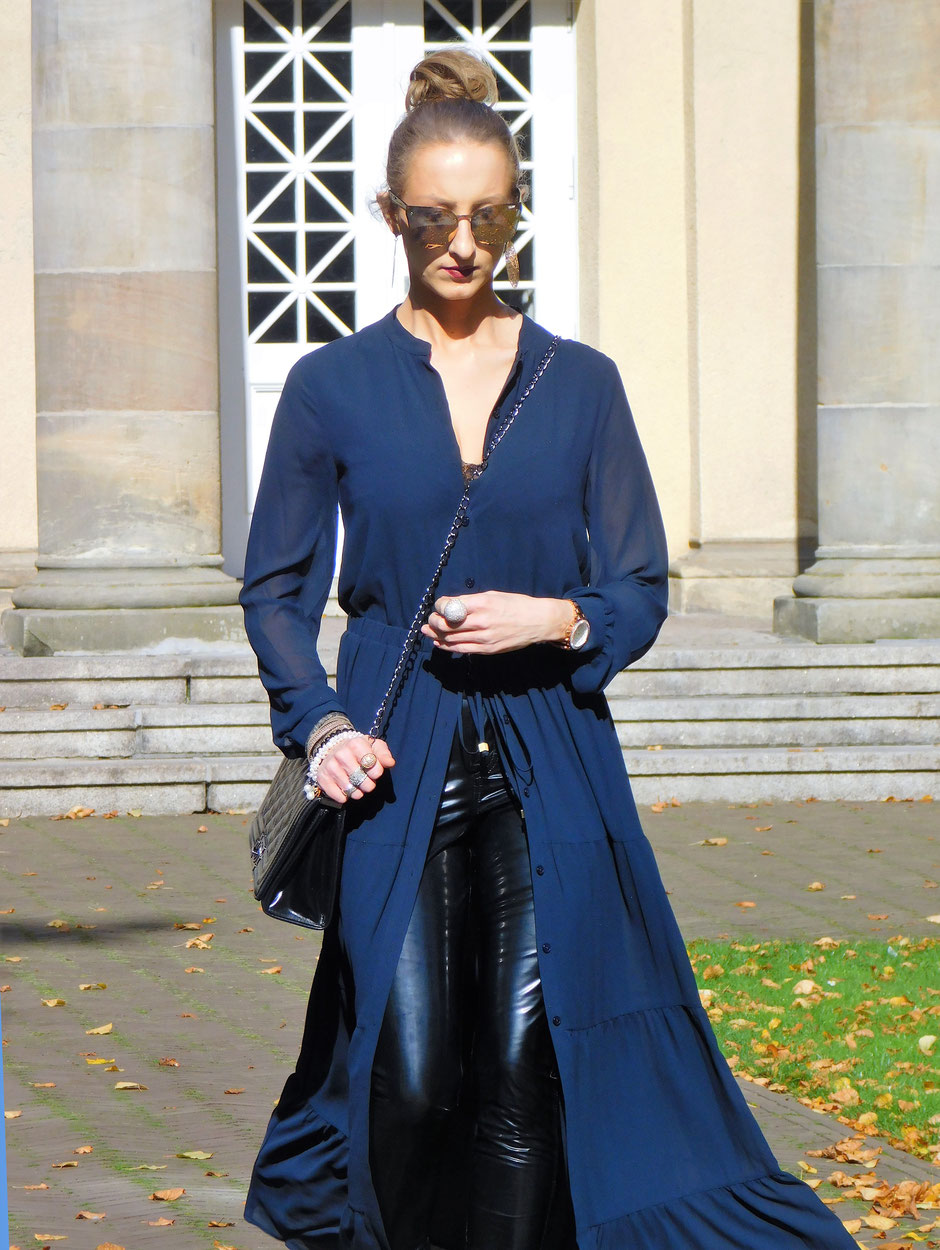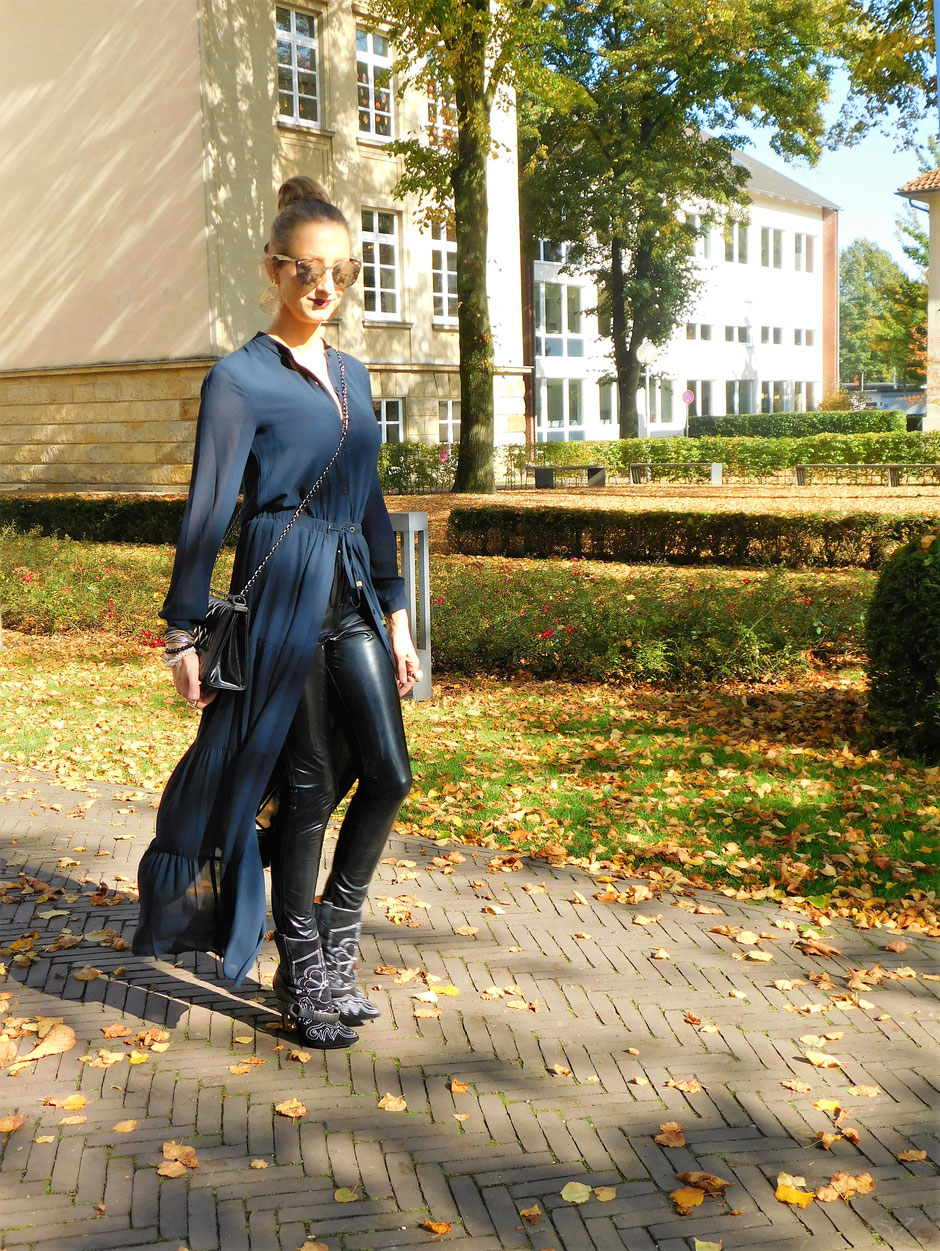 ---
---