#FLATS #Denim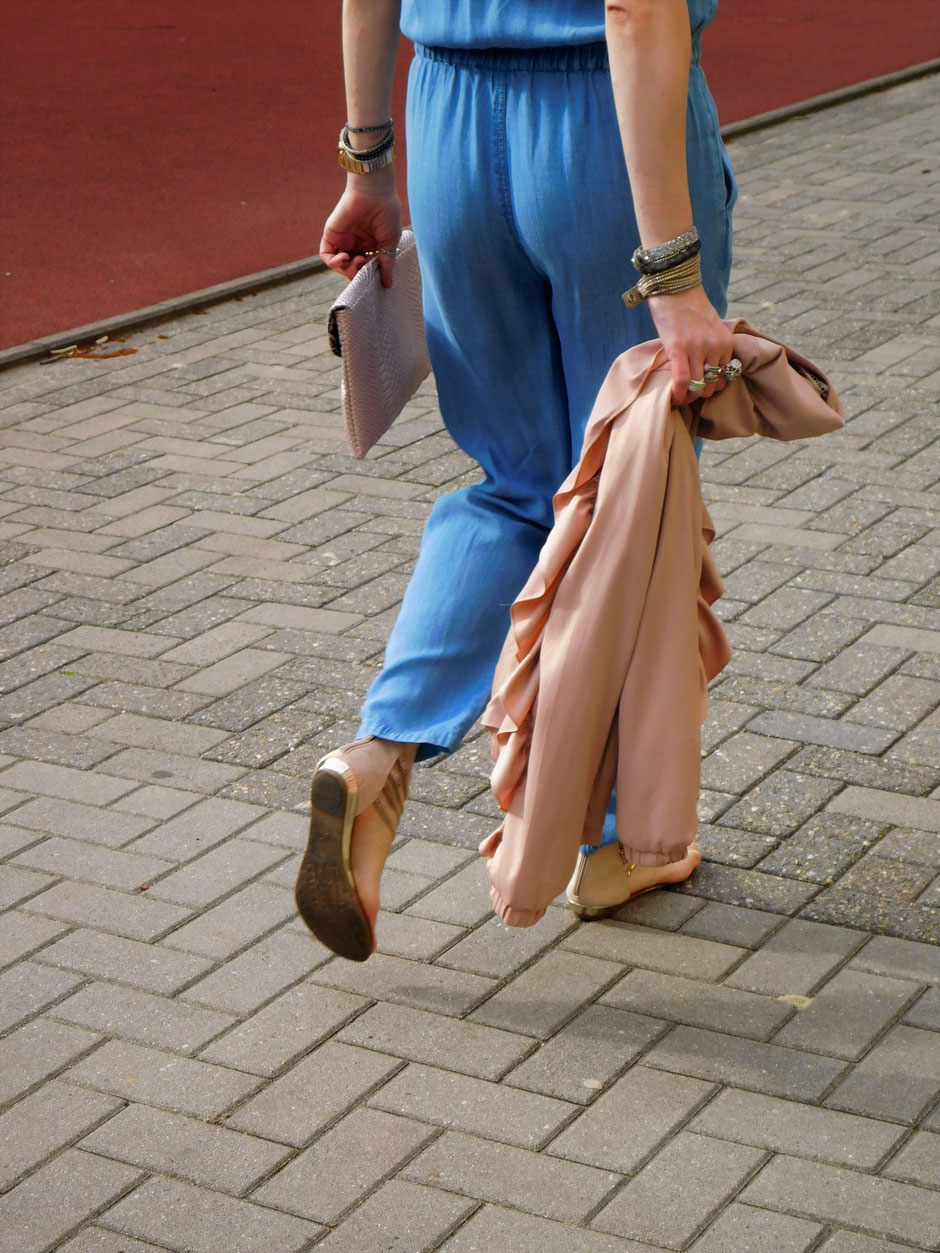 Yes, your eyes are not deceiving you, I am wearing flats.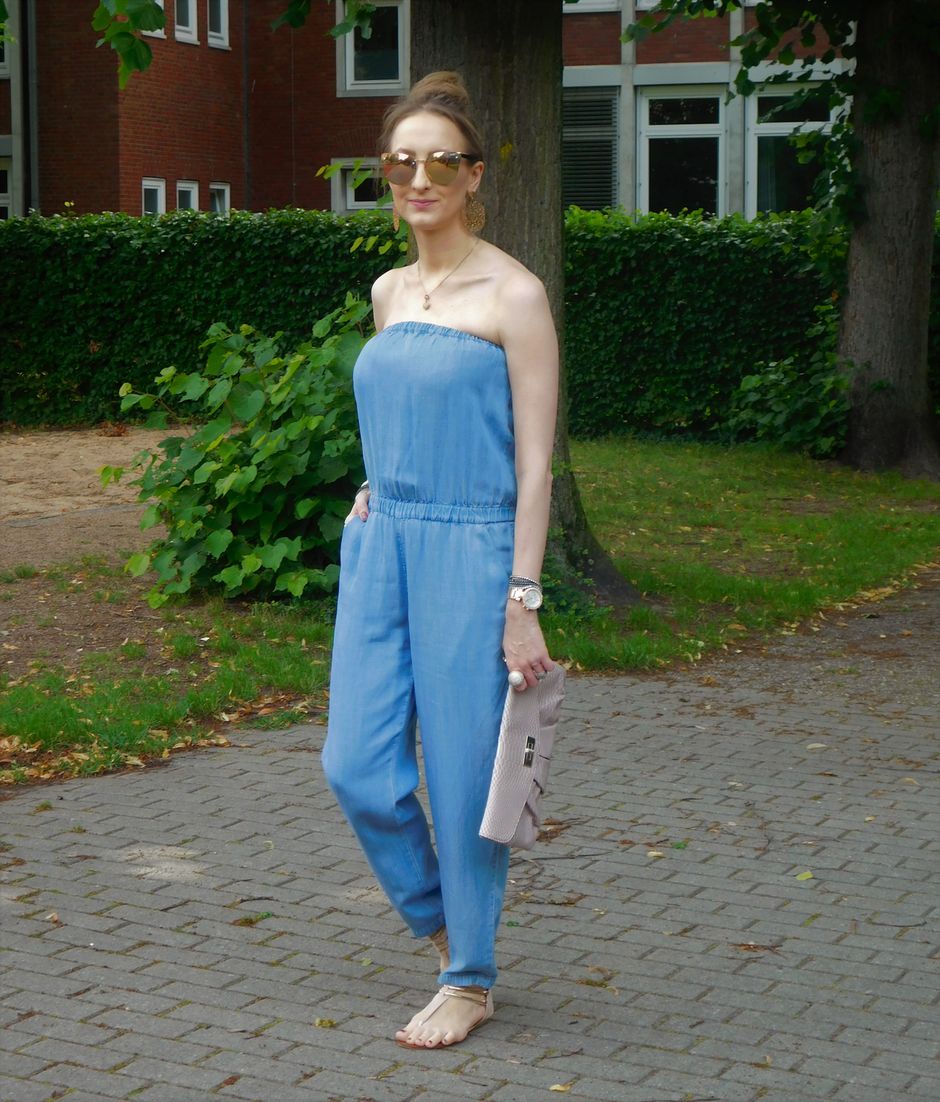 I must admit I would have preferred heels, but two years ago my rose nude heeled sandals broke beyond repair. Since then I am on the hunt for a replacement. Unsuccessfully so far, and because I thought this outfit needed a nude pair of shoes, I combined the only nude pair I own right now these flats. Not that I don't like them, but like you all know I am a heels girl.
The denim of the jumpsuit is really lightweight, so it is ideal for summer. As the next rain shower isn't never far away here in Northern Germany, it never hurts to bring a jacket or in this case, the ruffled bomber.
Does anyone of you have a tip where I can purchase a new pair of nude heeled sandals? Please let me know.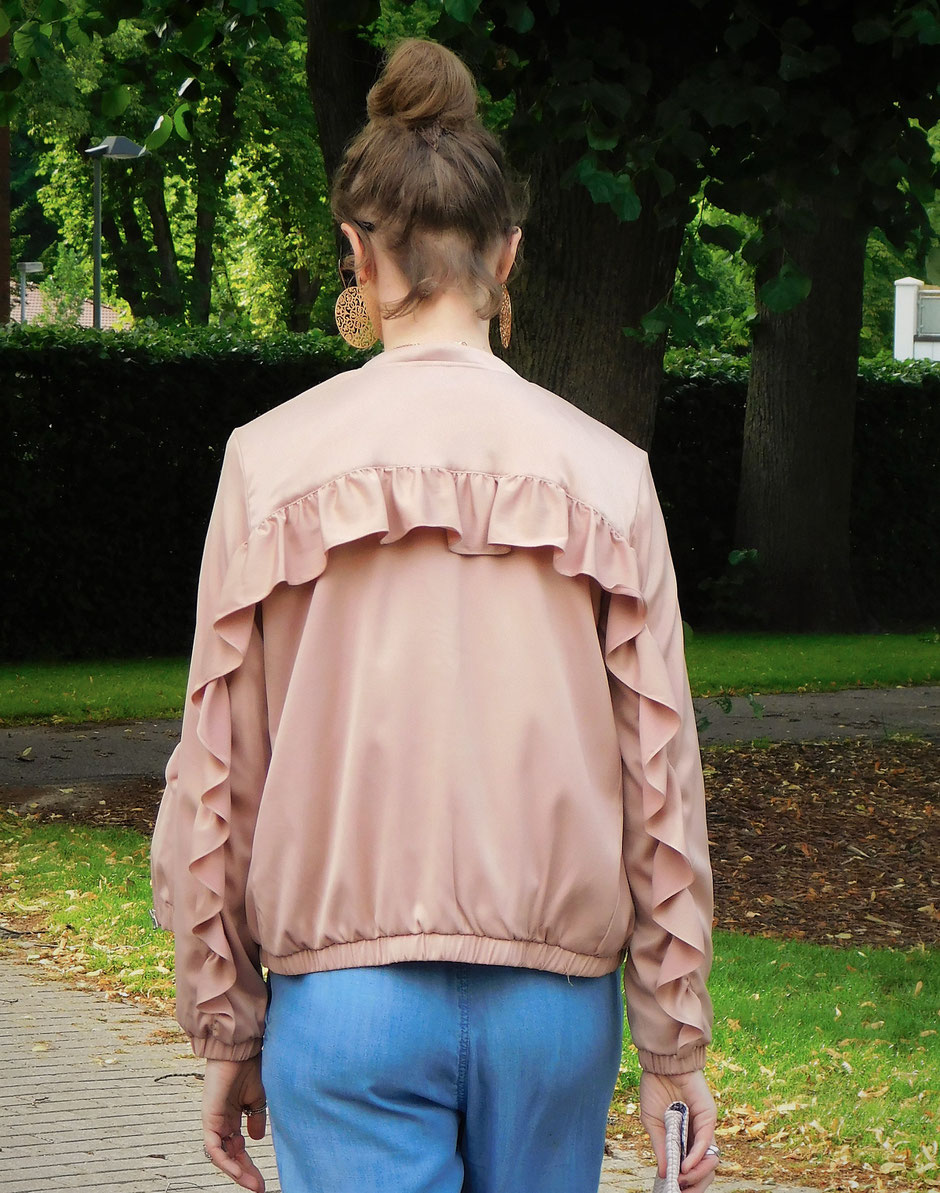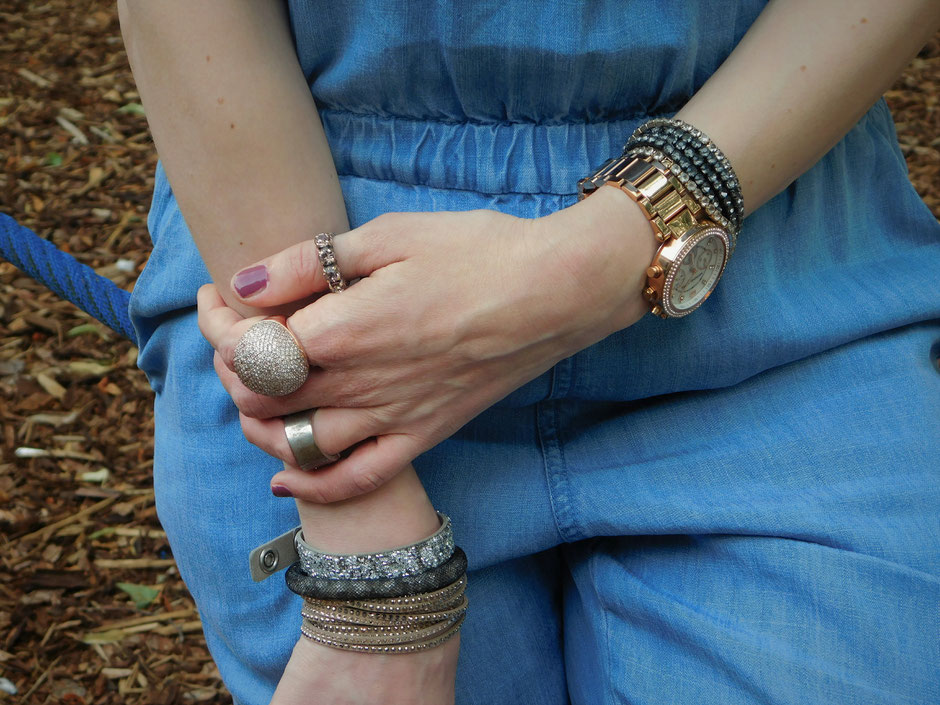 ---
---