#TULLE SKIRT #BlackShirt
- Daytime Princess Vibes -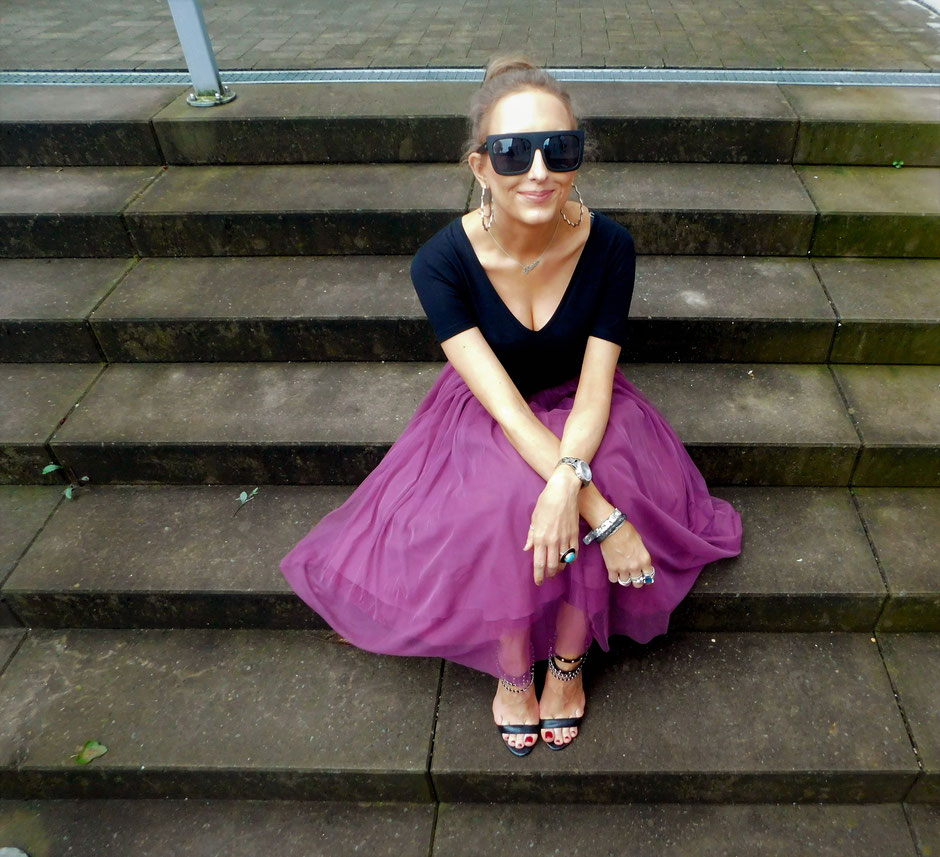 Today's look is the most playful one on my blog, so far. I usually opt for a pair of jeans instead of a skirt, because it is so much more convenient. However, I have to admit wearing a skirt makes me feel more feminine in an instant. I even think, my posture and walk changes a little bit.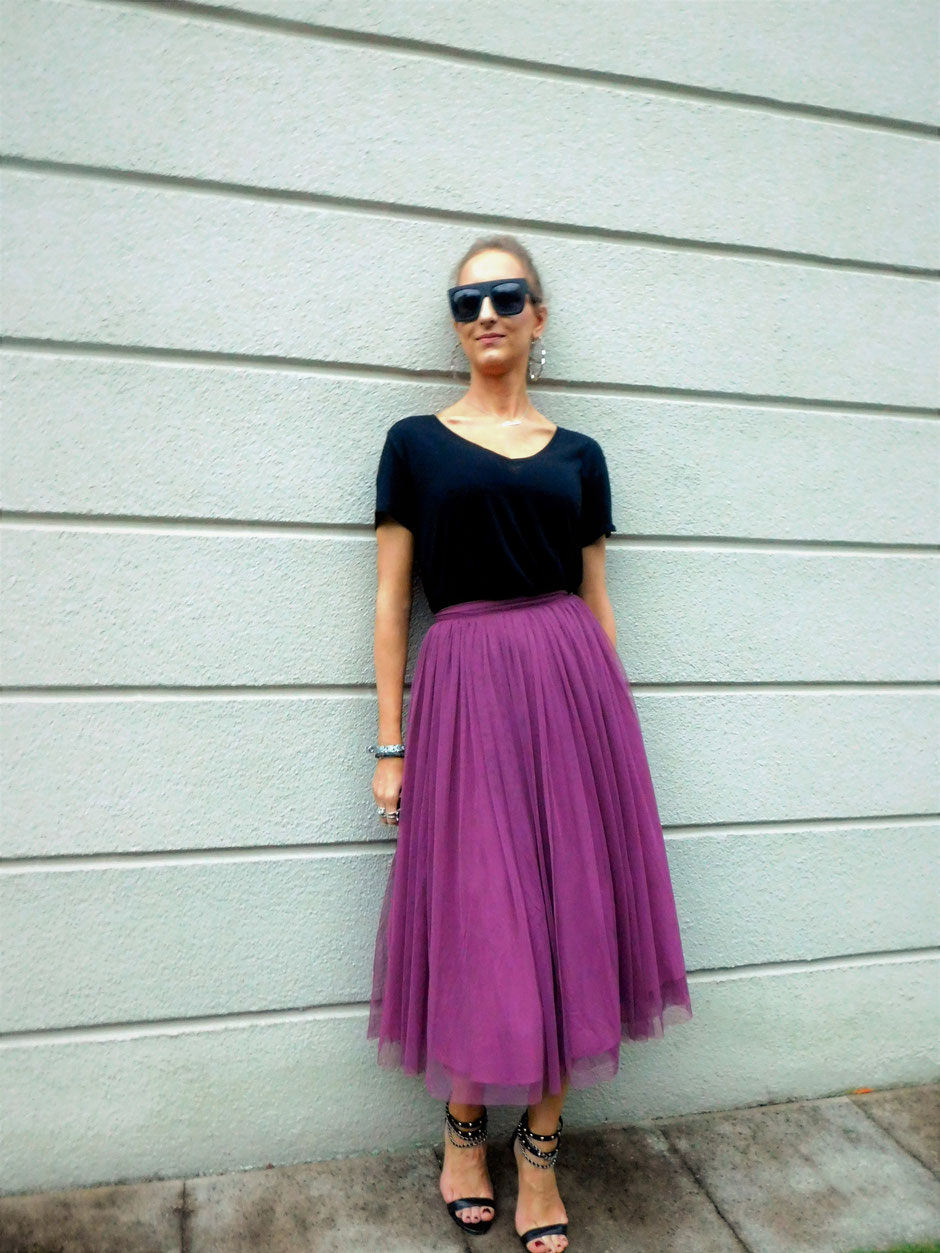 Anyways, back to the look. For many, this skirt belongs under "evening wear". I love to take this kind of pieces and transform it into a daytime look. 
Actually, I wanted to go for a "Ballerina meets Rock Chic" look by combing a leather jacket. Unfortunately, none of my leather jackets worked with the skirt.
So, I went for my strappy black chain sandals and a studded oversized clutch to keep the envisioned "Rock Chic" vibes alive.
Would you wear a tulle skirt by day?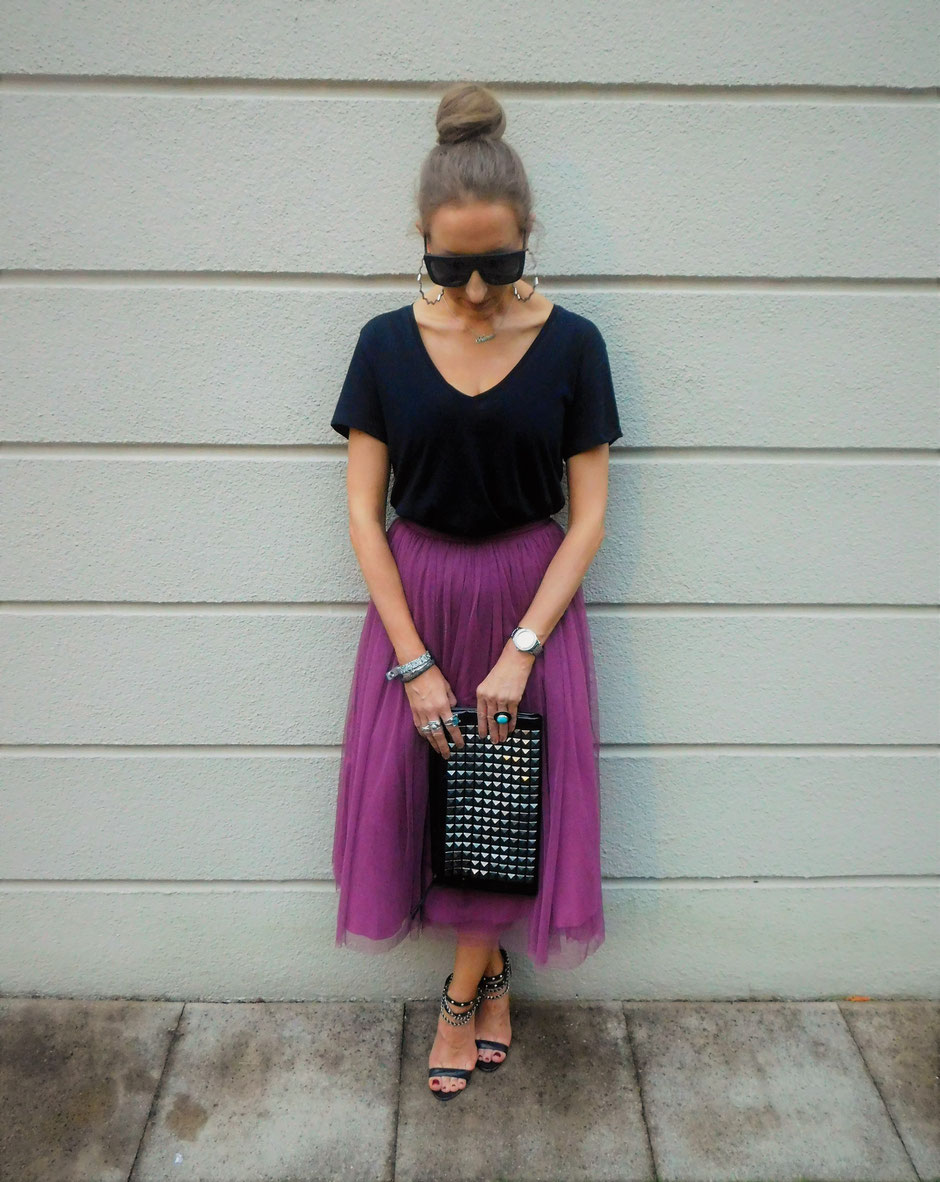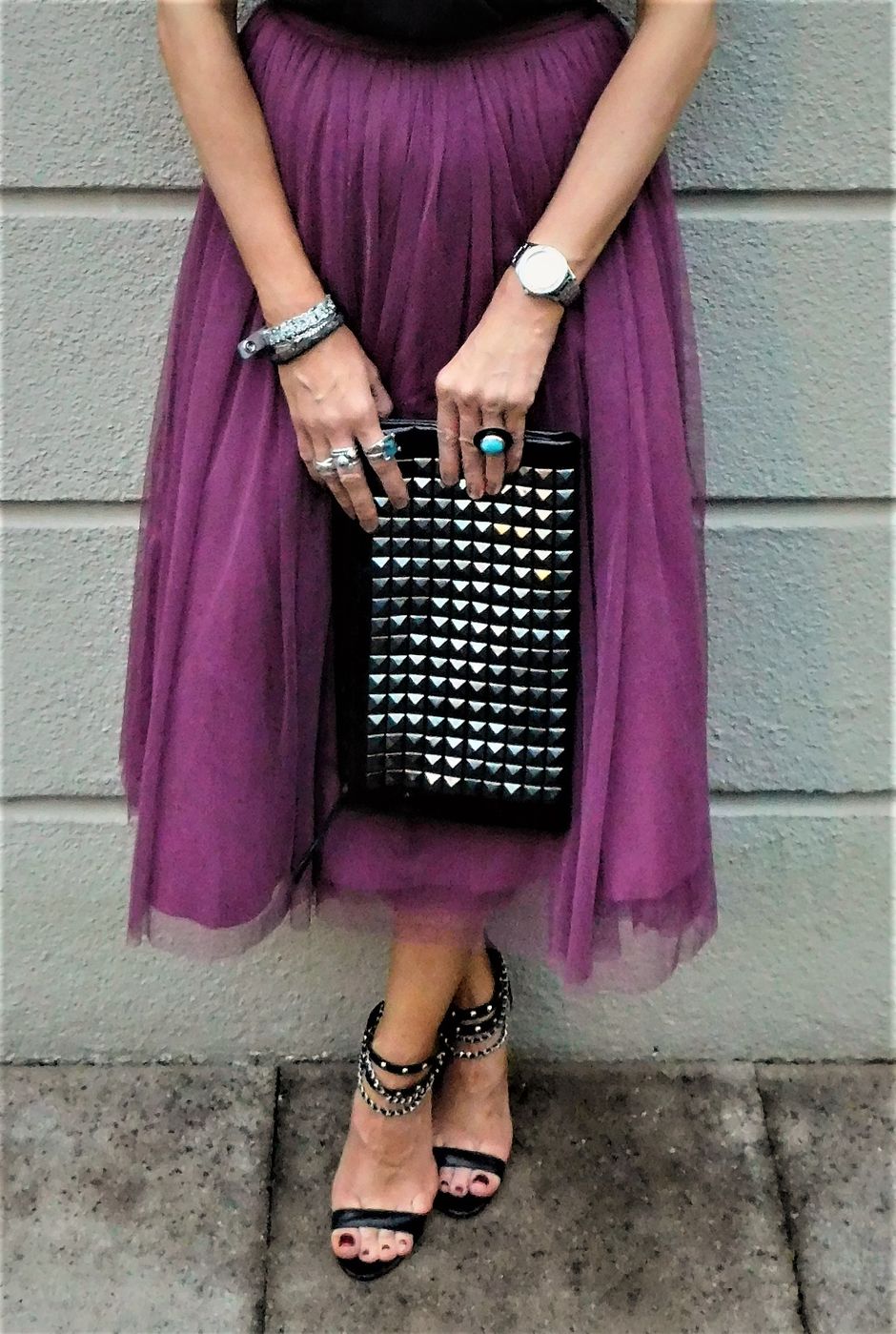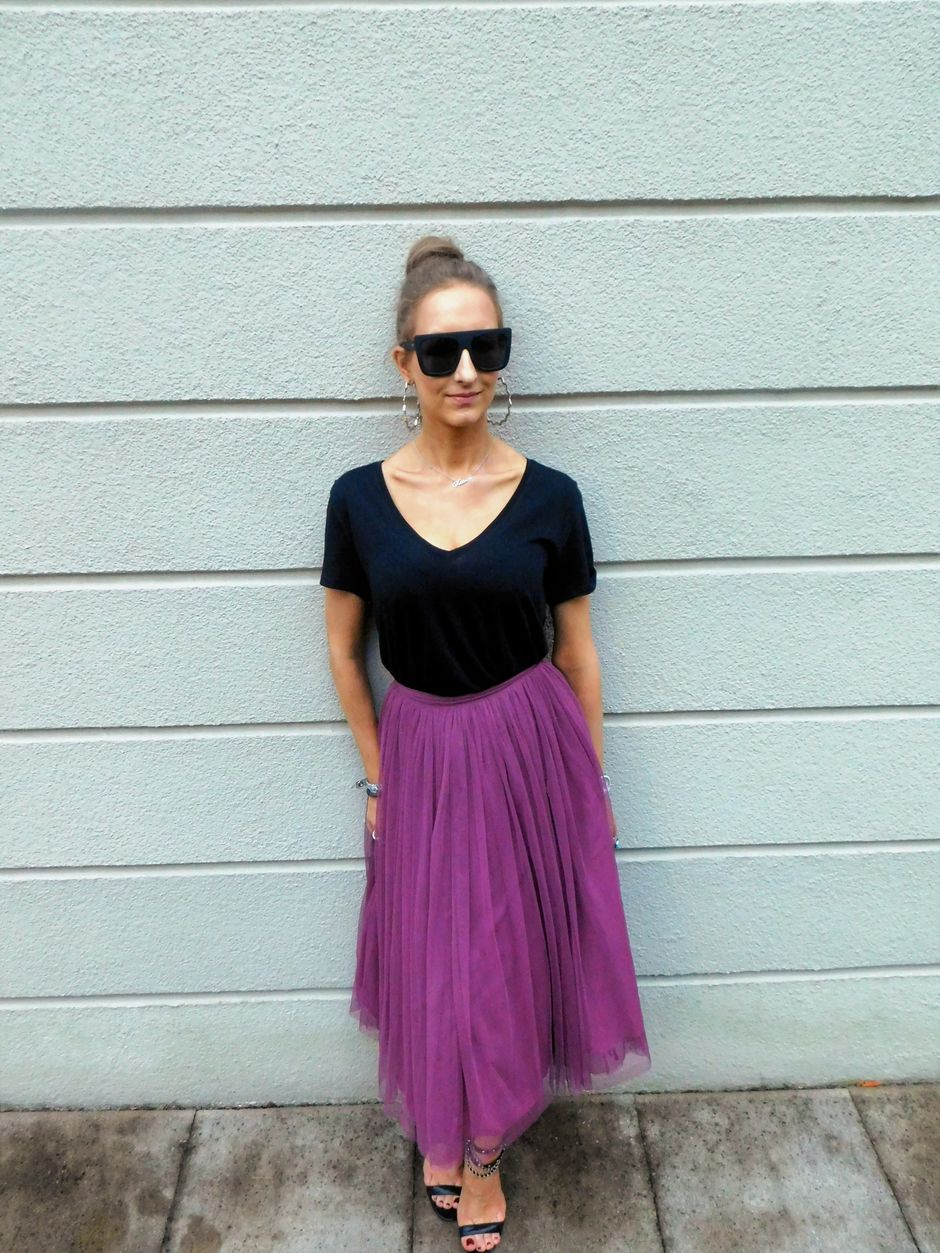 ---
---