Product Review
- Maybelline New York - Fit me! Matte+Poreless -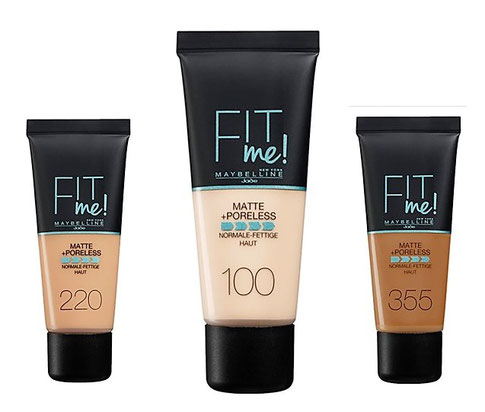 On my never-ending hunt for the perfect foundation, I put the Maybelline Fit me! Matte+ Poreless to the test. Here are my thoughts.
Brand Overview
The Maybelline Fit me! Matte+Poreless Foundation is another product from Maybelline's FIT me! line, which includes several foundations, concealers, blushes, bronzers, powders, and other makeup products.
Packaging
Unlike the Fit me! Luminous+Smooth Foundation which came in a glass container, the Matte+ Poreless comes in a squeezy tube. I love squeeze tubes because I can cut them open and use up every little drop of the foundation.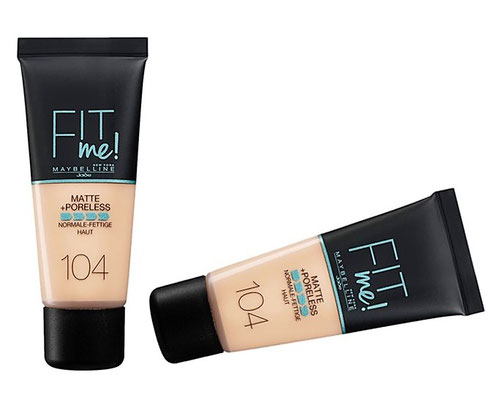 Product Information
Here in Germany the Fit me! Matte+Poreless Foundation comes 16 shades. The colour range starts with 100 and ends with 355. It comes with warm, cold and neutral undertones. The higher the number the darker the shade.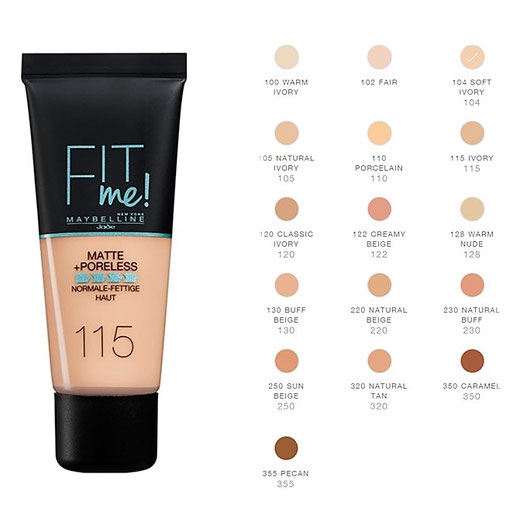 ---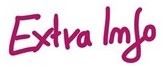 Unfortunately, the colour system changes from country to country. If you are a 120 in Germany, it doesn't mean you are the same in the UK or US. Another difference is the colour range. It is much wider in other countries than Germany. There are 32 shades available in the US and 19 in the UK.
---
Product claims
According do the product information the Maybelline Fit me! Matte+Poreless is a lightweight foundation which mattifies and refines pores while giving the skin a natural, seamless finish. It supposedly works best on normal to oily skin.
Application
The foundation has a very light slightly runny consistency. It is easy to blend into the skin, and it leaves no visible makeup lines. For the application, I tried a damped beauty sponge as well as different makeup brushes. Both methods worked equally good.
My Experience
Like I mentioned before, I have normal skin with a slightly oily T-zone aka combination skin and prefer foundations with medium to full coverage. 
First things first, this is not a medium to full coverage foundation, but rather light to medium. One layer of foundation leaves a light coverage on my skin which I can build up to medium, but I have to use at least a second layer to achieve a medium coverage. If you have acne or other more prominent skin issues, you'll need an additional concealer to cover them.
Also, the finish isn't matte, like the product name is claiming, I love it. It is velvety and like promised in the product description larger pores look more refined. Even better, the foundation doesn't look like makeup on the skin, no matter how many layers I apply. Uneven skin texture looks almost photo-shopped. Leaving me with a flawless looking skin.
On me, the foundation lasts all day. Touch ups in my T-Zone area aren't necessary 90% of the time.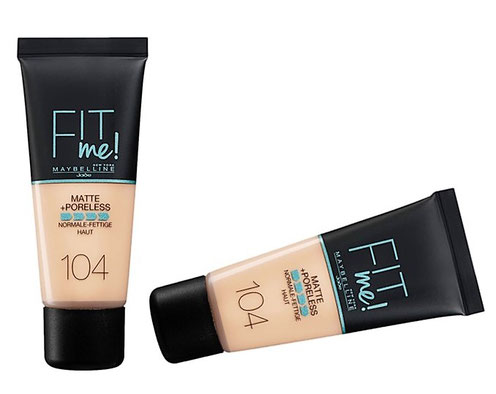 Final Verdict
So, is the Maybelline Fit me! Matte Poreless my perfect foundation? No, it isn't. 
Will I repurchase it again? Yes, I will. Also, the coverage is just light to medium, I have and will repurchase this foundation because I love the finish. The mixture of the Maybelline Fit me! Matte+Poreless and my Urban Decay All Nighter Foundation comes pretty close to a perfect foundation. The combination of both gives me the coverage I want as well as a flawless looking skin. 
Do I use the Matte+Poreless Foundation on its own? I do, occasionally, but only with concealer to achieve a better coverage.
You will love the foundation if you want to blur out uneven skin texture, to achieve a more flawless looking skin. Like claimed in the product description the foundation mattifies impeccably without looking dry. Therefore, it will work for oily, normal and combination skin.
I hope this review was helpful?