Sweet & Salty Pretzels
- Last minute party snack -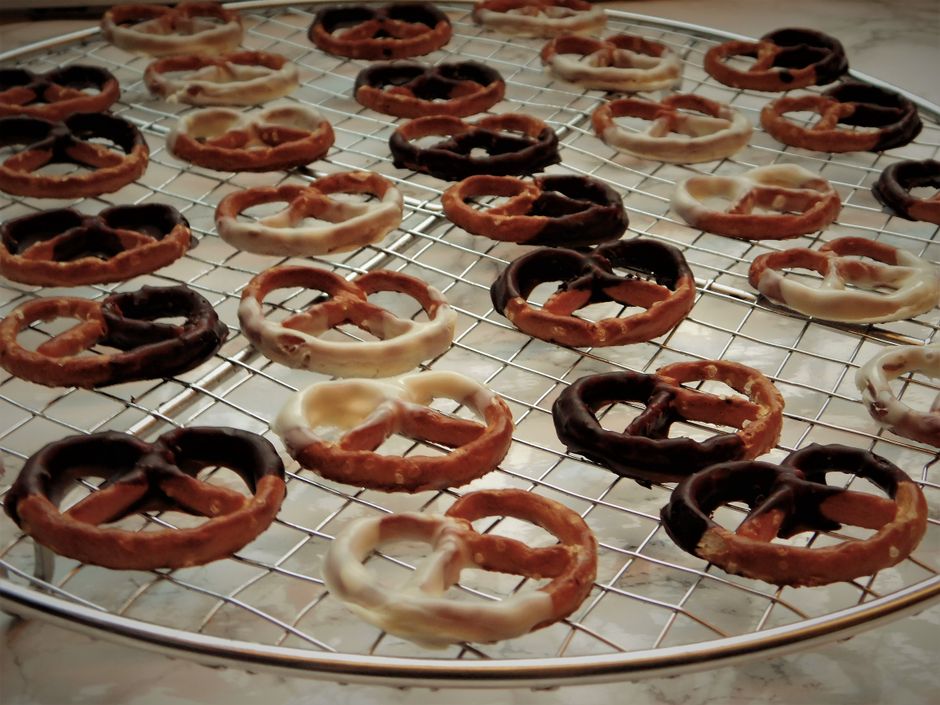 With the holiday party season looming, I want to share with you one of my favourite party snacks. It is not only delicious but also quick and easy to prepare.
Here is what you need
- salted pretzels
- white chocolate or white chocolate glaze
- dark chocolate or dark chocolate glaze
0ptional
-  candy sprinkles or other toppings
Directions
1. Melt the dark chocolate in a water bath.
2. Dip the pretzels into the melted dark chocolate. You decide how much of each pretzel you want        to coat with chocolate.
3. If you want to, you can cover the pretzel with additional candy sprinkles or other toppings of            your choice. Add your desired toppings before the chocolate hardens.
4. Repeat steps 1-3 for the white chocolate.
5. Let the chocolate glaze dry.
That's it. Easy, isn't it?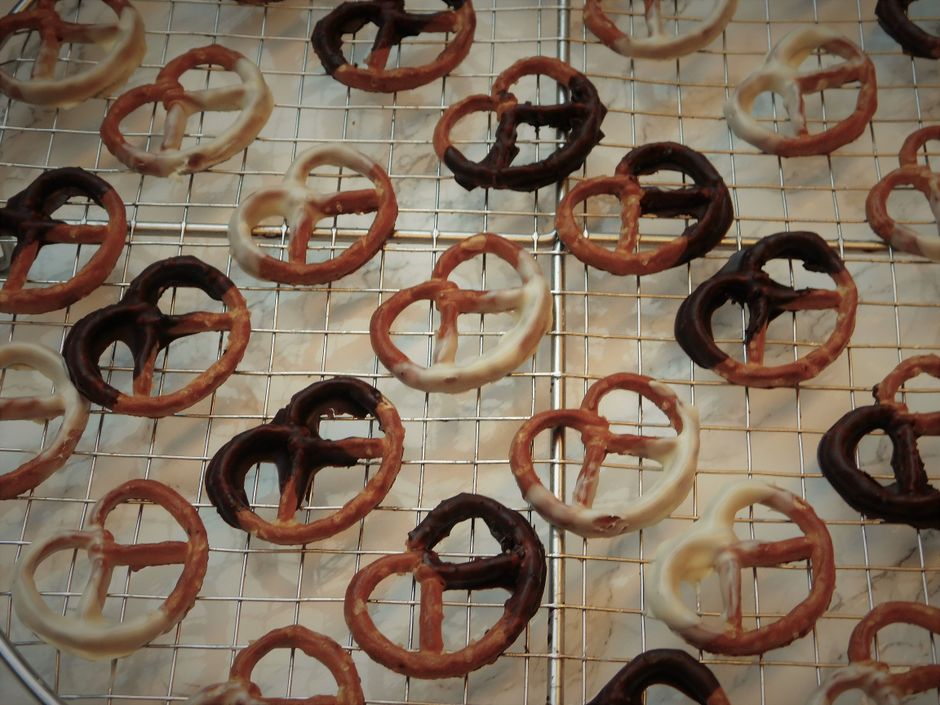 ---

The white chocolate glaze takes much longer to dry down than the dark one. So, if you are under time pressure, I would go for the dark chocolate.
---