My Favourite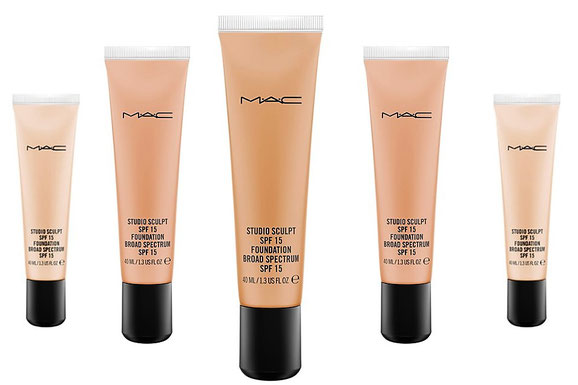 Now that you know how to get a M·A·C product for free, I thought it is time to share with you some of My Favourite M·A·C products. A long time worshipped M·A·C product of mine is the STUDIO SCULPT SPF 15 FOUNDATION.

It is a gel based foundation which gives me medium to full coverage. Even though it offers full coverage, the finish isn't cakey, completely matte or unnatural. On me, the foundation leaves a natural silky finish. The texture of the M·A·C Studio Sculpt Foundation is on the thicker almost cream like side but blends out effortlessly. What I love the most about this foundation is the fact that no matter how long it is on my skin it never settles into smile lines or emphasizes any dry spots. At the same time, it works like a charm around my nose which is oilier than the rest of my face. Some days I don't need to touch-up around my nose at all. On others, I have to, but the foundation never wears off completely.
So, if you are looking for a foundation with medium to full coverage, a satin finish, and a hydrating formula, I highly recommend the M·A·C STUDIO SCULPT FOUNDATION. 
Oh, although the Foundation has an SPF of 15 I always wear an additional SPF 30 under it.
What is your favourite M·A·C foundation?