Trend alert
- My favourite summer trend -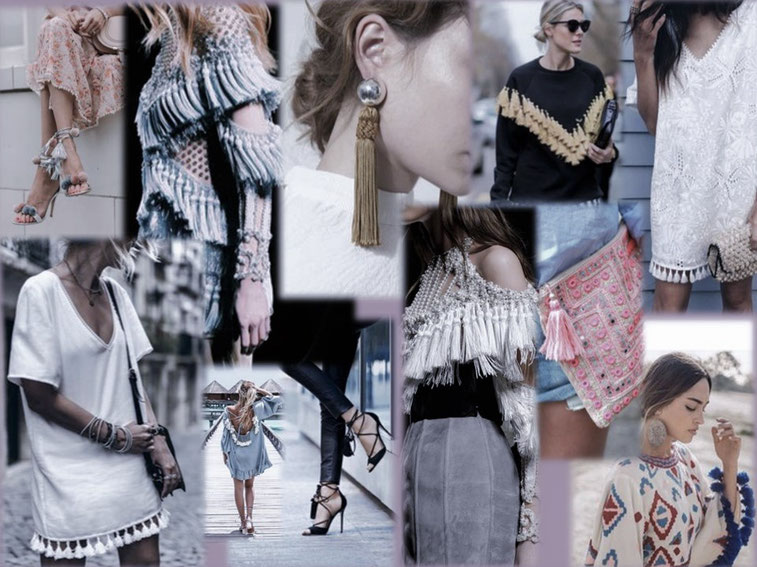 Also, the summer has been a no show in Northern Germany for the last days I am still on the hunt for some warm weather pieces to add to my wardrobe.... call it wishful thinking. While doing so, one pattern kept recurring over and over again... the Tassel Trend.
From jewellery, handbags, heels to embroidery on shirts, dresses, etc. the Tassel Trend seems to be inevitable, and I don't mind.
I love the feminine, playful, bohemian vibe the Tassels give to every look.
Here are some of my favourite pieces I came across while hunting for some summer clothing.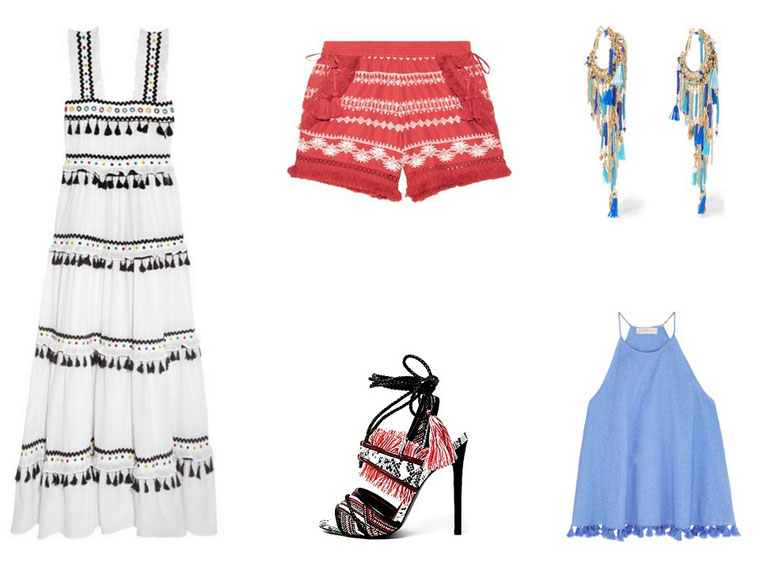 There are two ways I would wear the Tassel Trend. 
Firstly, the bold way - here I would go for a Tassel statement piece, like the maxi dress or the shorts pictured above, and keep the rest of the look Tassel-free to avoid a Tassel overkill.
Secondly, the subtle way - for this look I would add Tassel accessories like earrings, heels or a Tassel bag to an otherwise rather plain look. I especially like Tassel accessories in combination with an all over denim look.
Do you like the Tassel Trend as much as I do?