#Bohovibes
- Maxi Skirt Diaries Part II -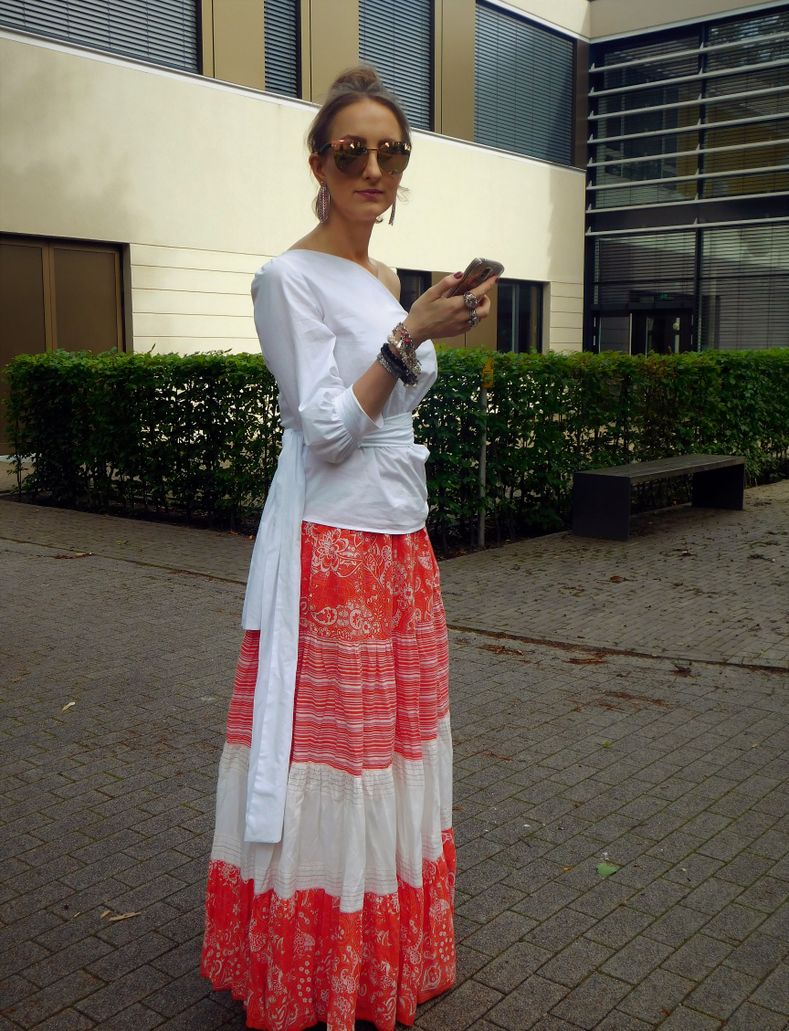 Due to the lack of sun for the last ten days, my legs are still white as snow. That's why, I reached for my favourite Maxi Skirt when the sun finally decided to show its face again, to get back into the swing of summer fashion.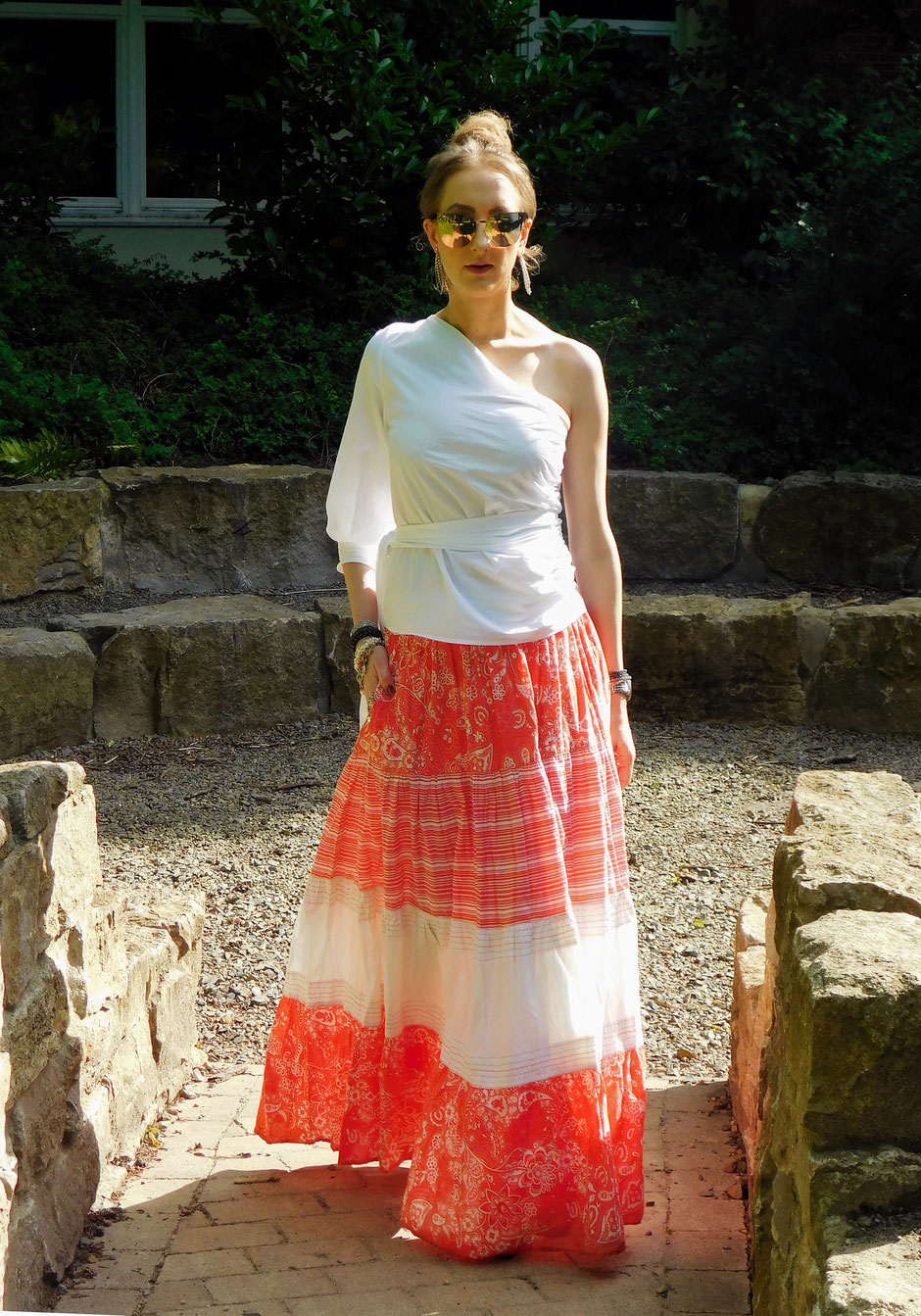 This Maxi Skirt was actually the first one I bought, a few years ago and it is still my number one. I love the Boho feeling of it, the way the different layers move around my legs while walking as well as the fact that the skirt has pockets, it's so convenient. Oh, and like many of my clothing, this skirt is... you might already guess it...versatile.
I have worn it with tank tops, sweaters, leather jackets for various occasions from casual to more dressy. Yesterday, I decided to wear this Maxi Skirt with my asymmetric white shirt. The combo almost looks like a one piece, don't you think?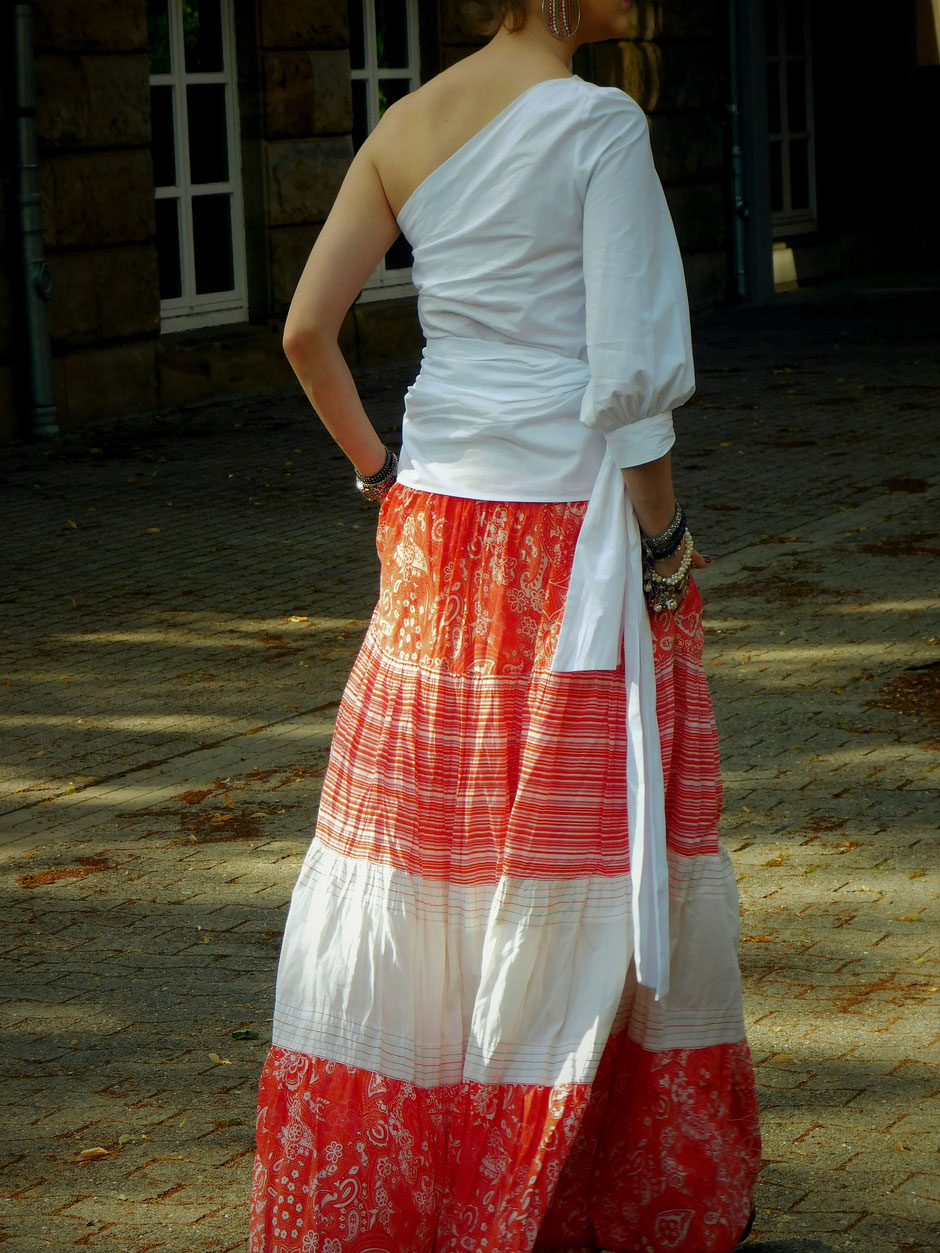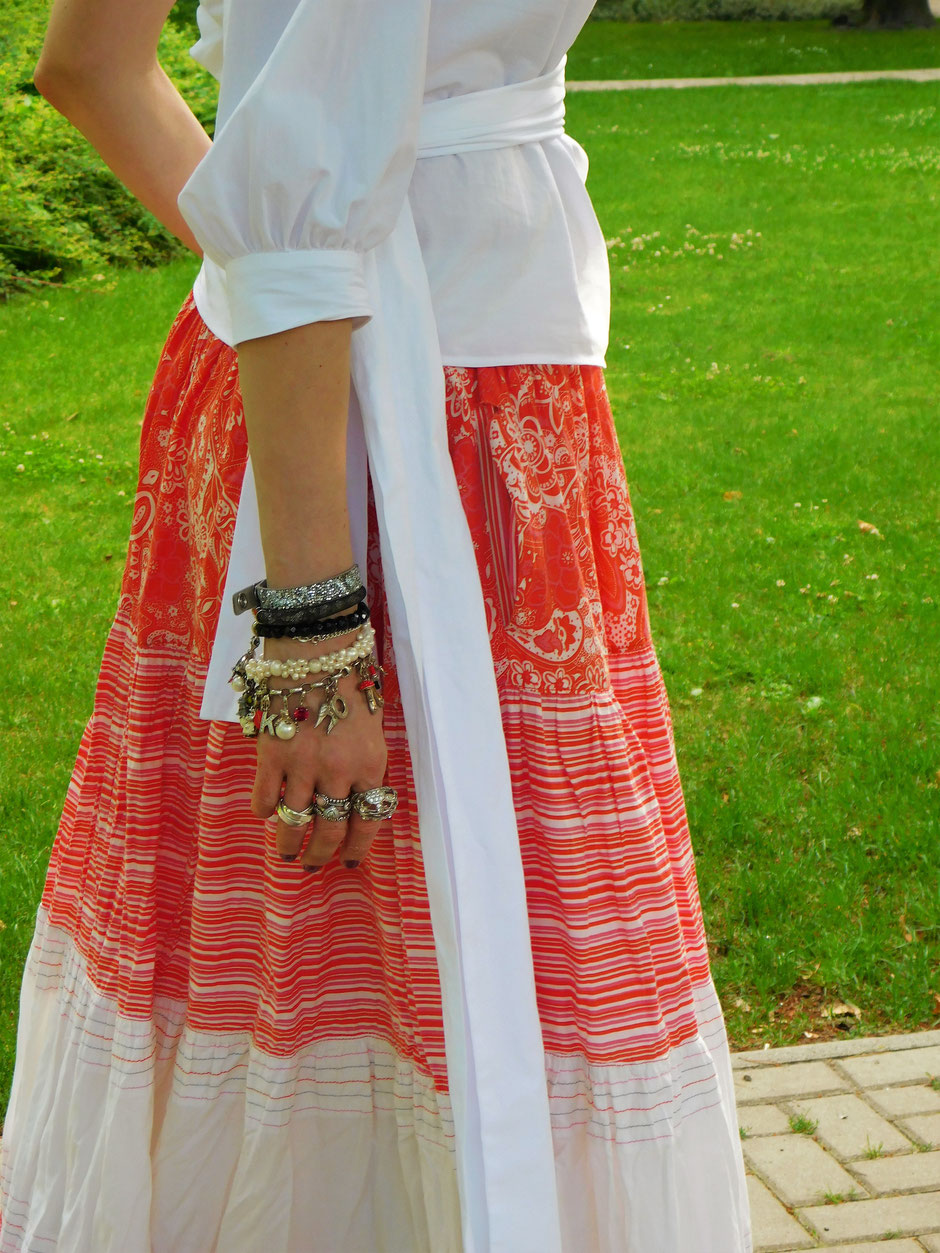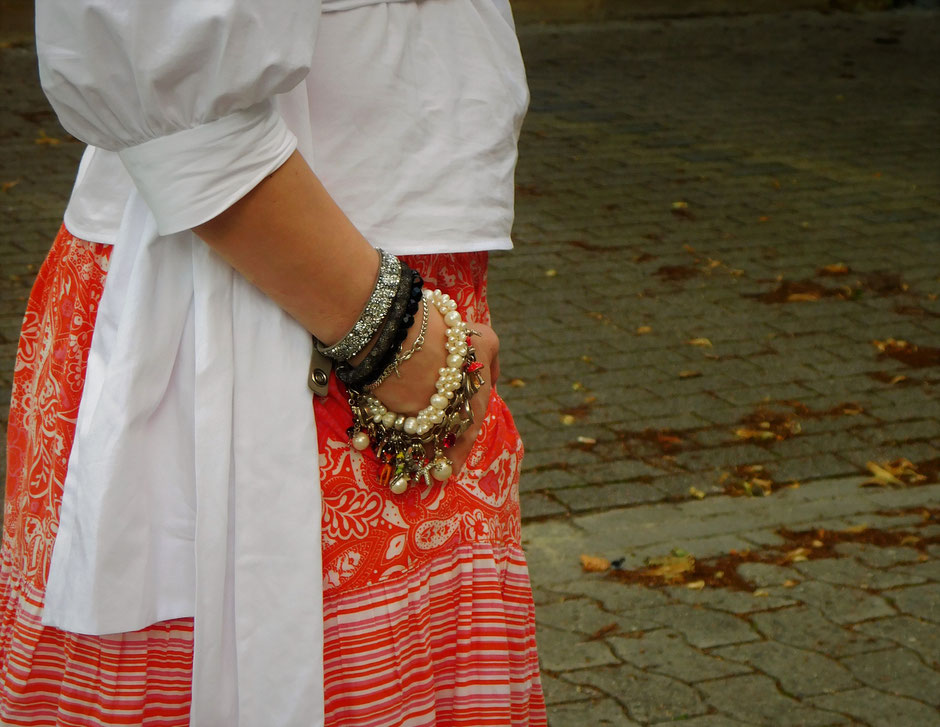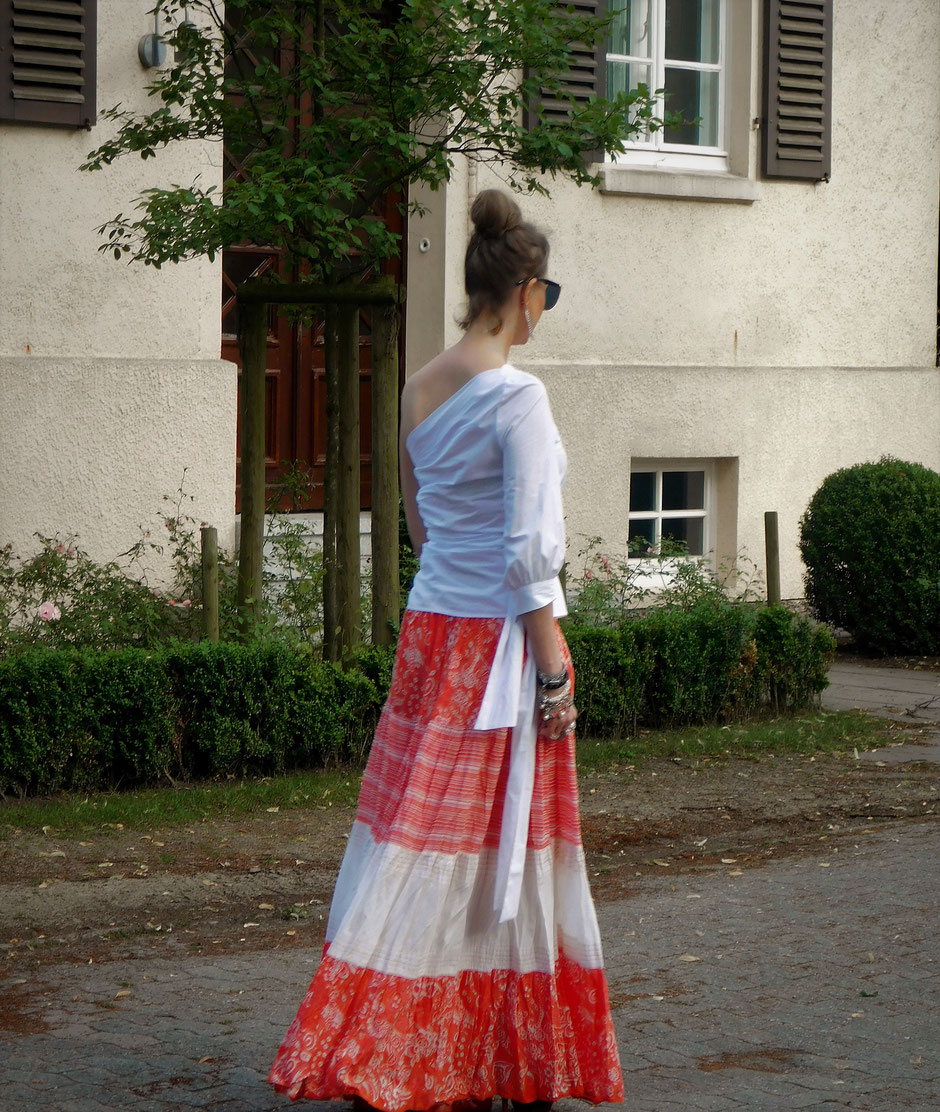 ---
---