#gingham #distresseddenim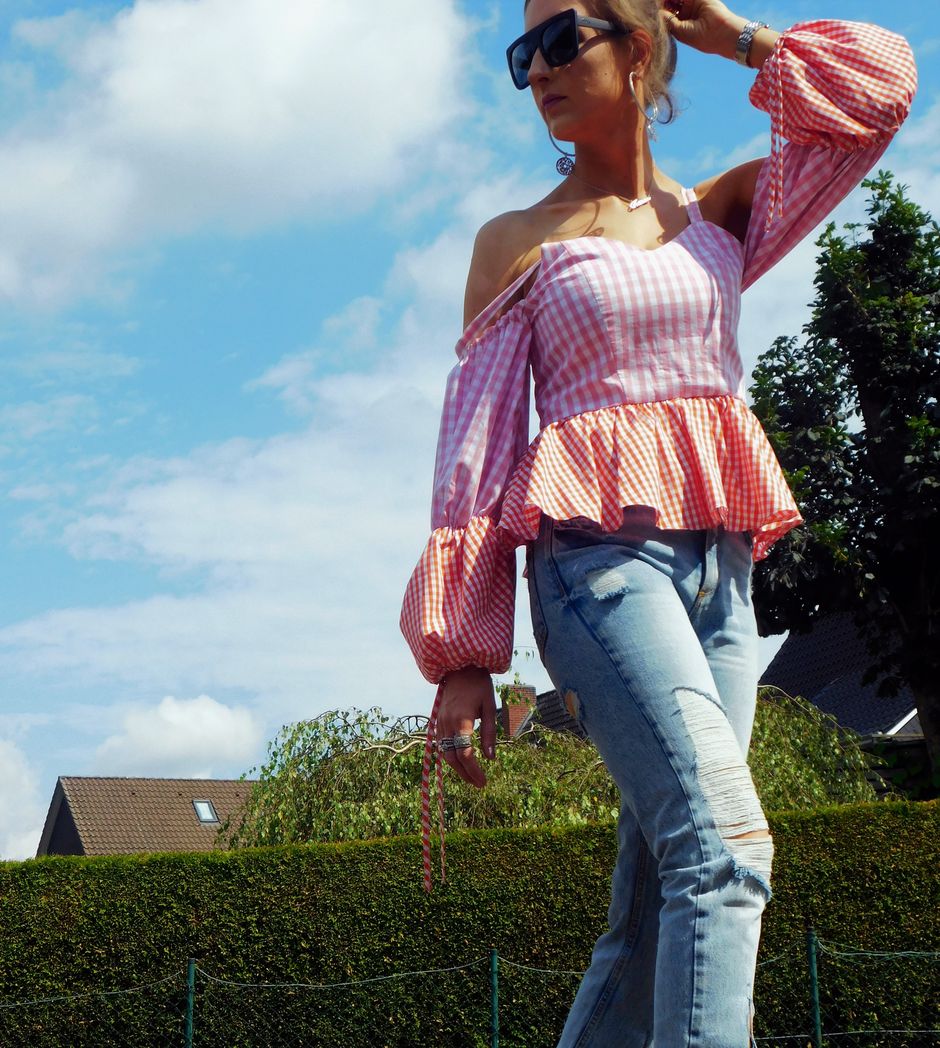 I'm back on track after last weeks shake-ups.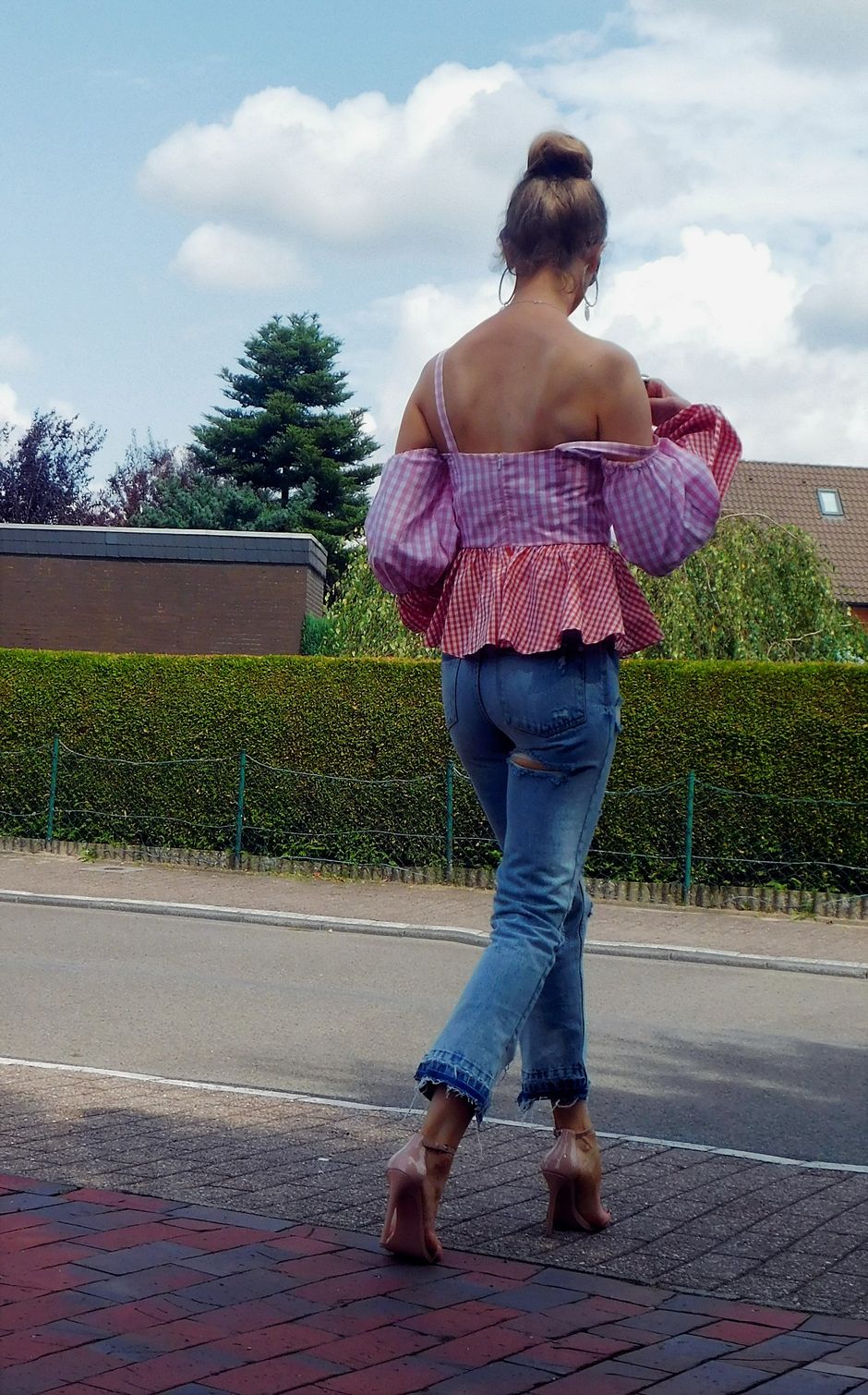 The sandals, as well as the jeans, are a souvenir from my Rome vacation. Both were on Sale. The Gingham Top was love at first sight when I first discovered it back in April on ASOS.
I am still in love with it, although I have to admit it is more difficult to style than I expected. A complete outfit with this top can easily look a little bit over the top. So I had to find something to balance out the loudness of the top. My solution the heavy distressed denim because the rips and the uneven hemline take away something of the in your face vibe of the Gingham Top.
What do you think?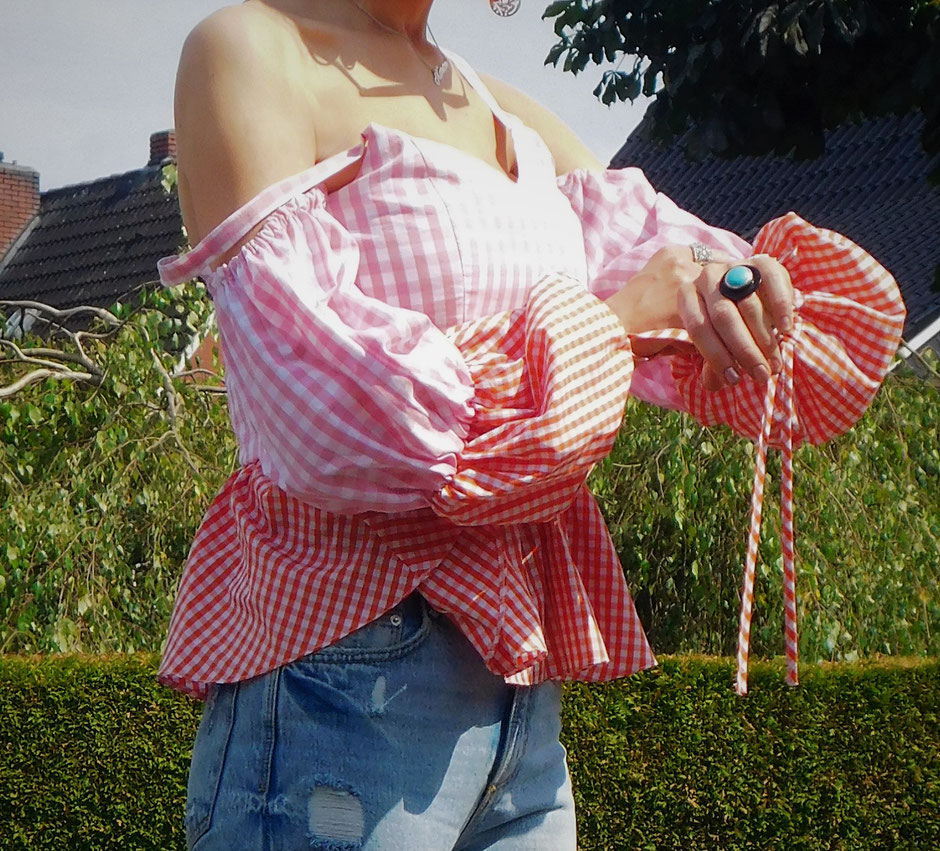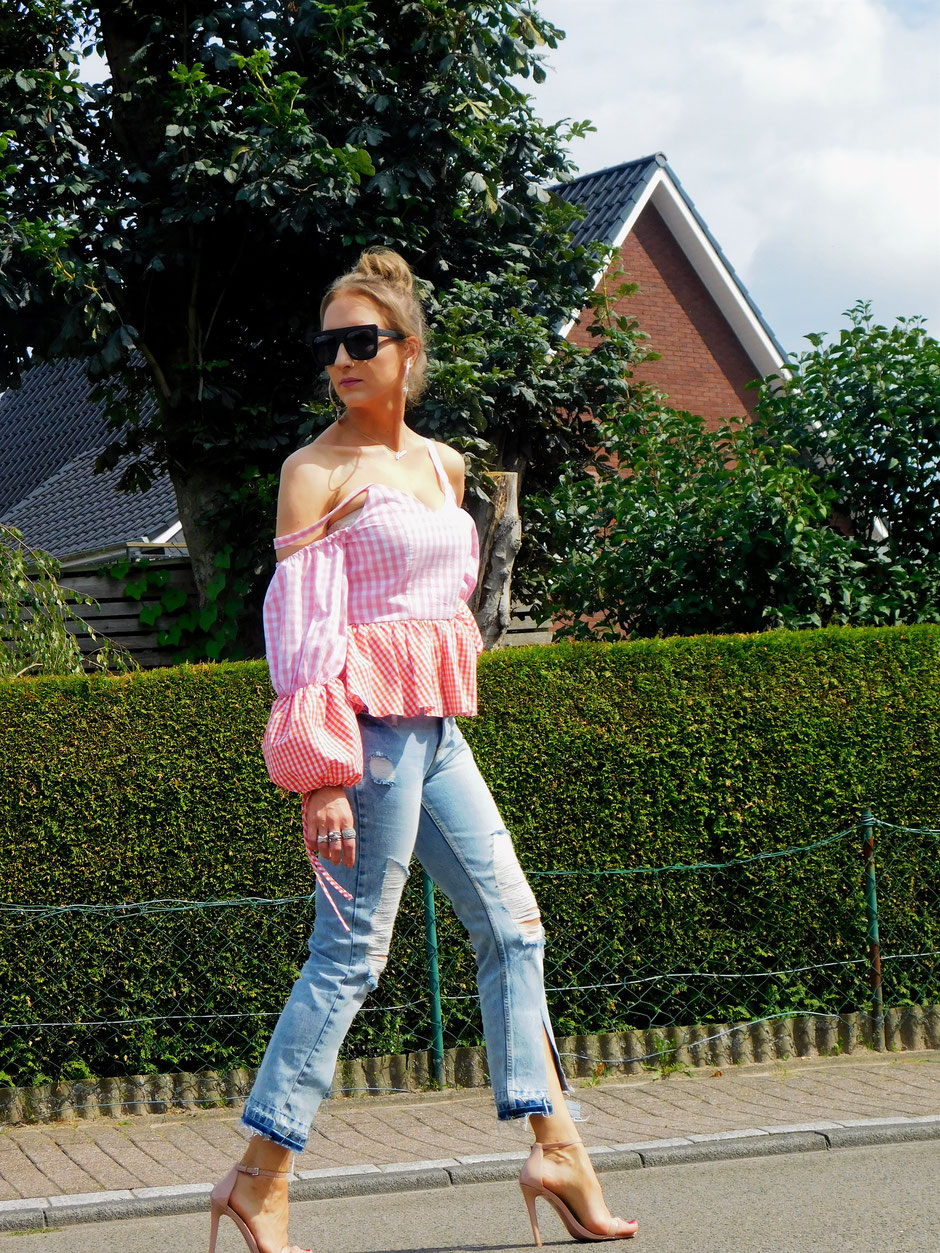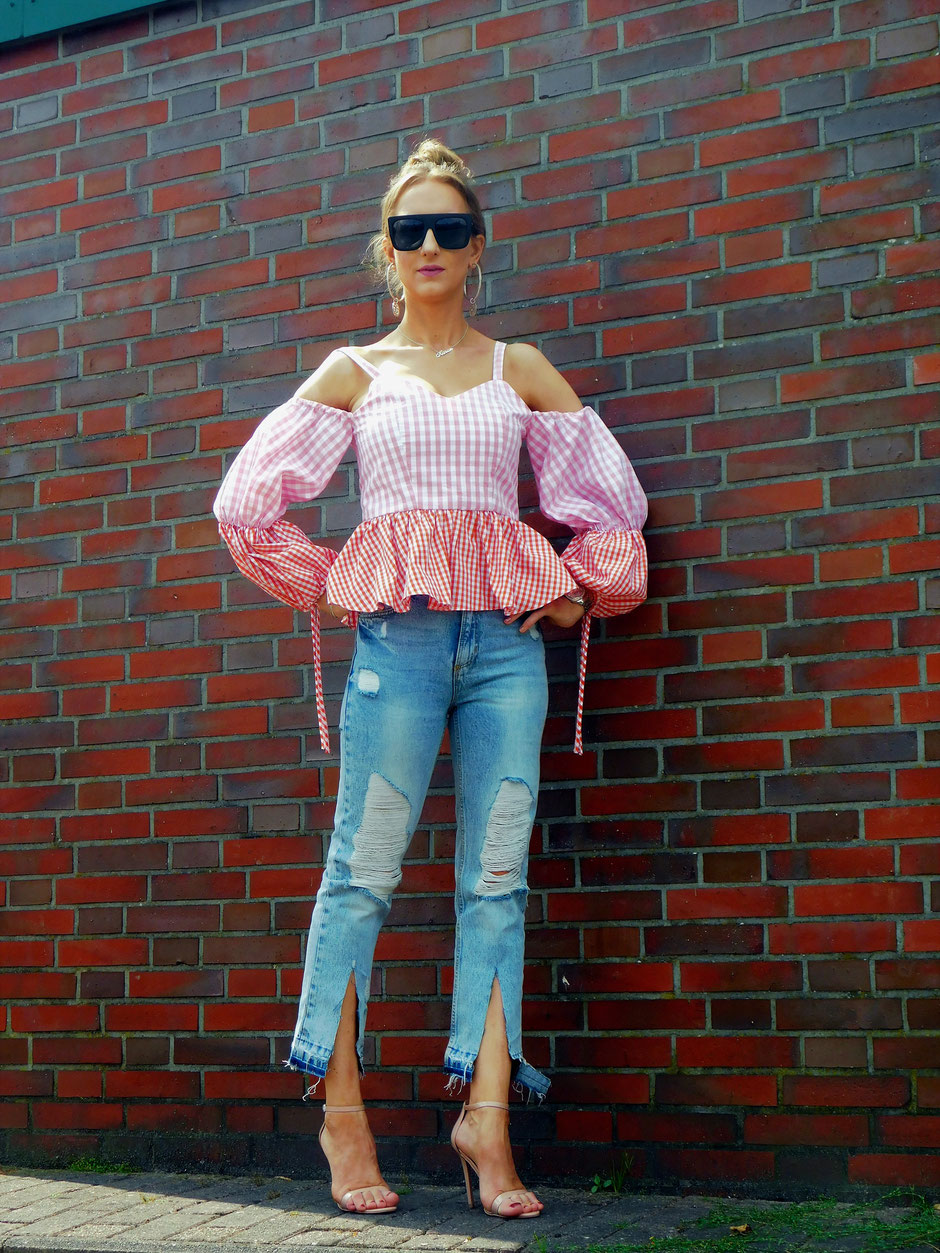 ---
---