#RainyDays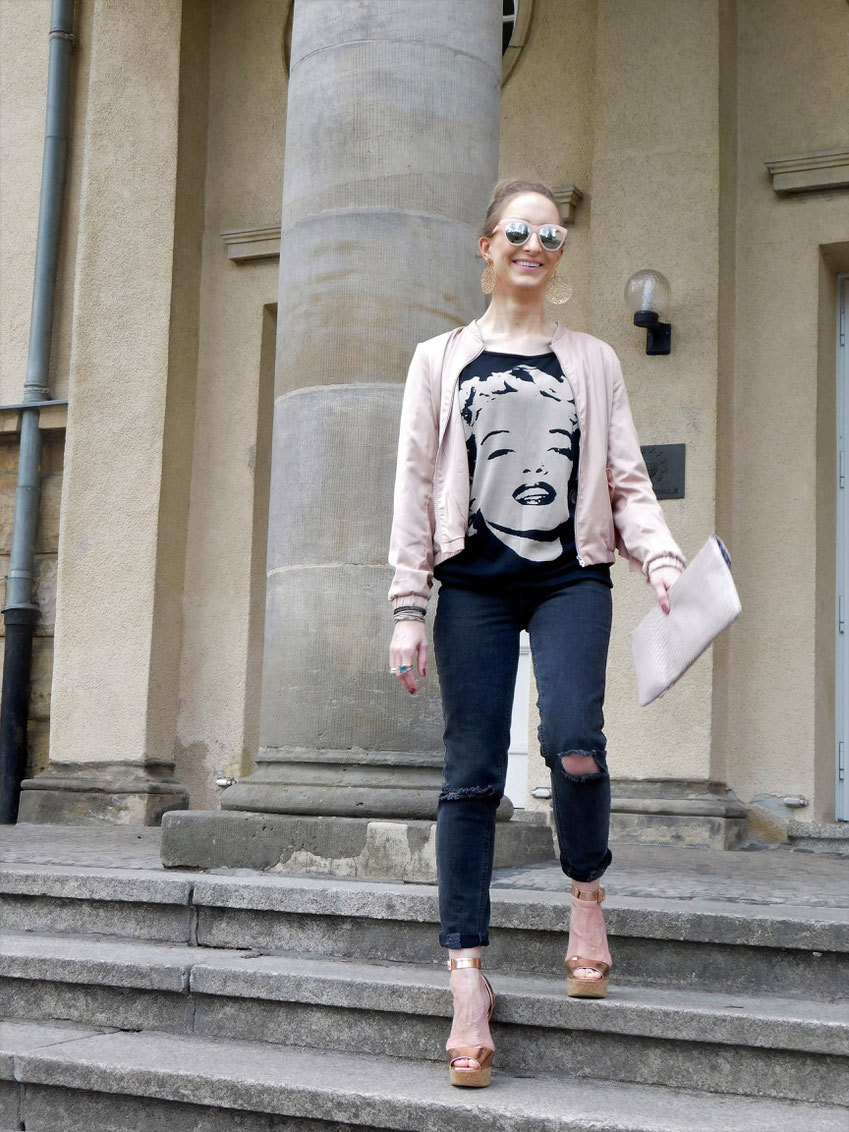 This post should have featured a summer look of mine, but the weather has scotched that. It is raining cats and dogs for a week now. Hence, it was not possible to take pictures.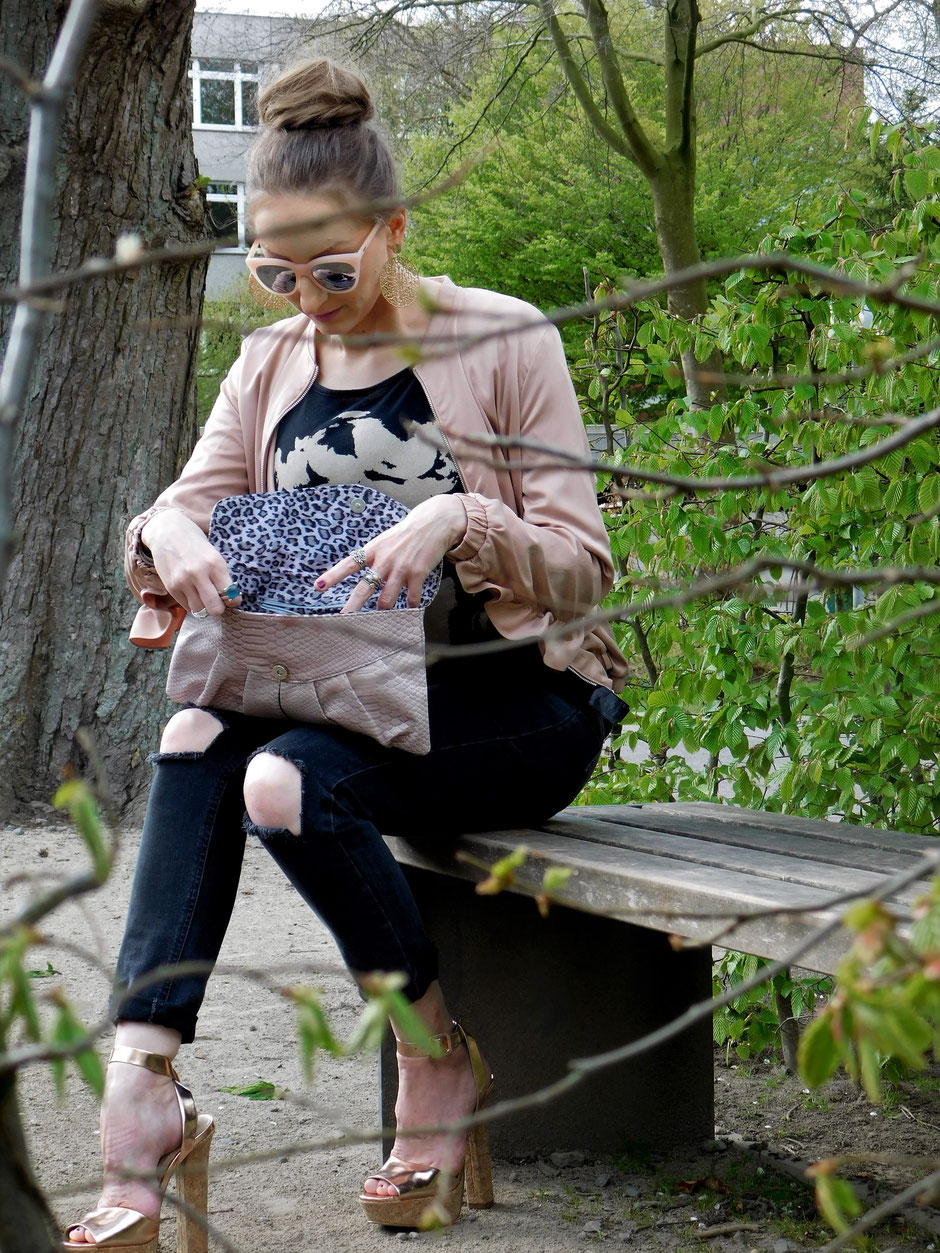 I accepted the fact that I had to postpone my weekly Outfit Post, but then I stumbled upon a file with pictures I took around Easter this year and voilà my weekly Outfit Post was back on track.
Granted most of the pieces except the sweater are pieces you already saw in other posts, but luckily not in this combination. I wore this look for a casual day filled with running errands and a trip to the movies in the end. The sweater is an oldie but a goodie. The Marilyn Monroe print always brings that certain something to a simple jeans and sweater look.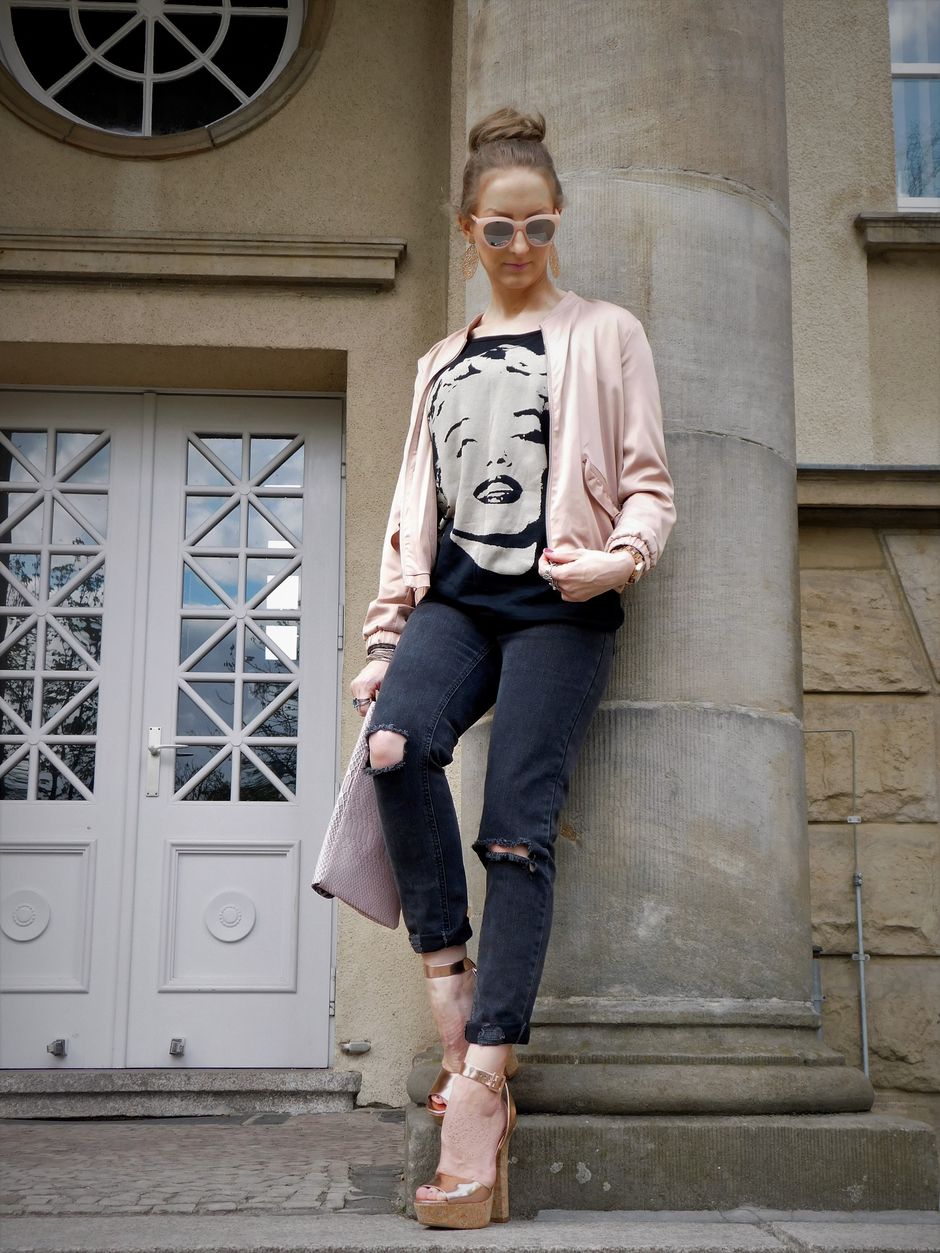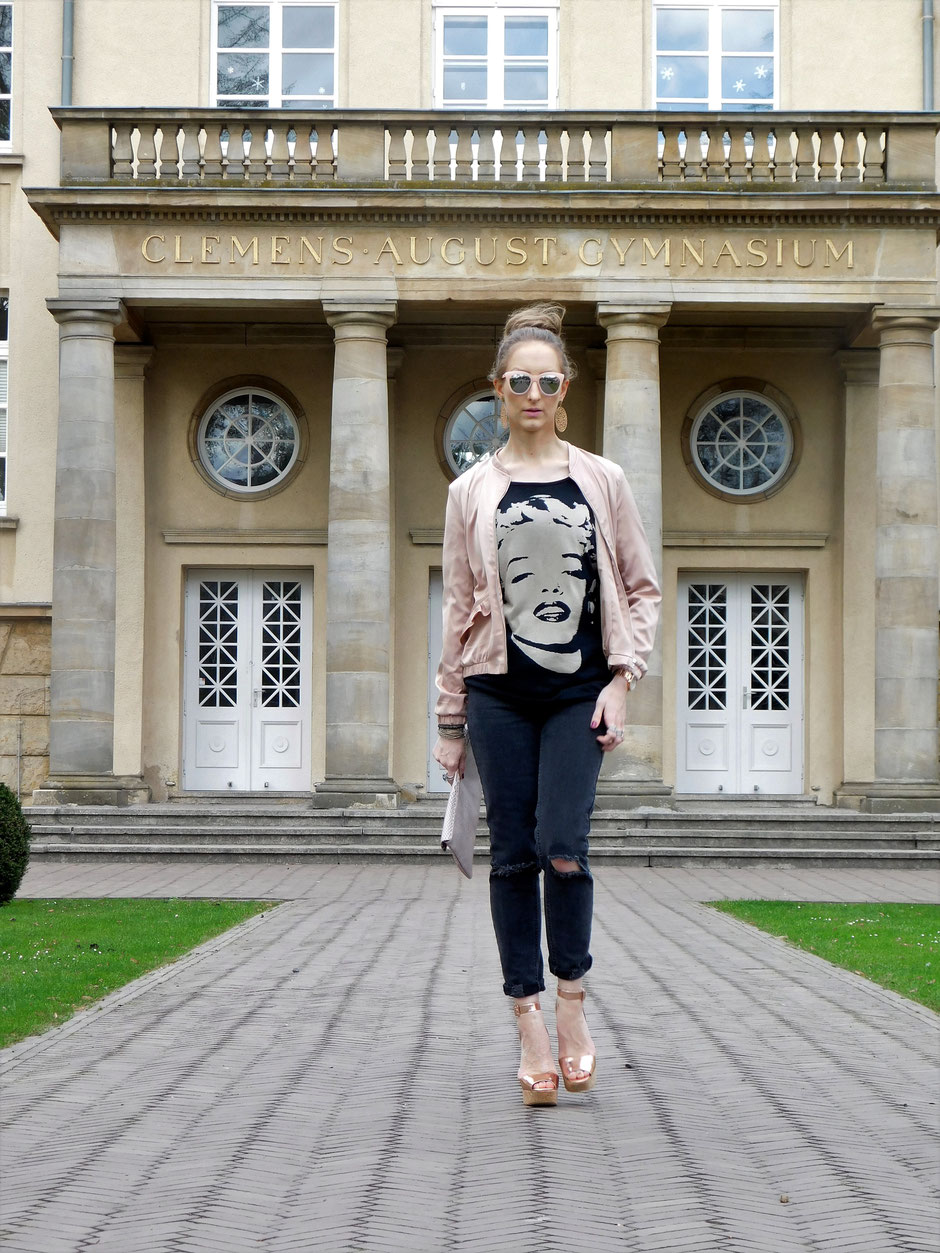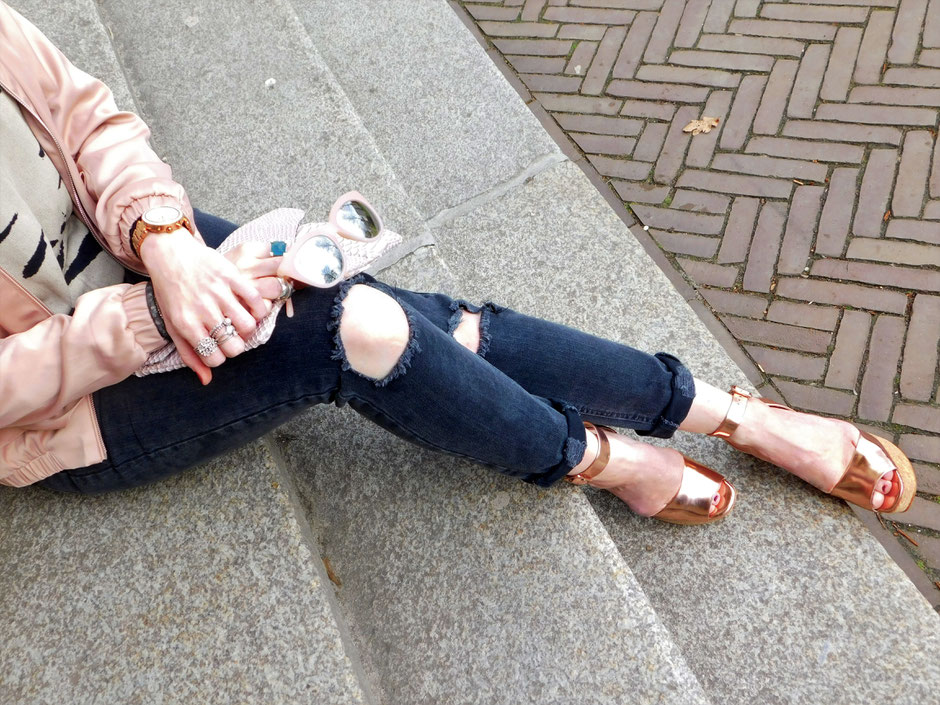 ---
---