A light summer Dessert
- A summer dessert which isn't ice -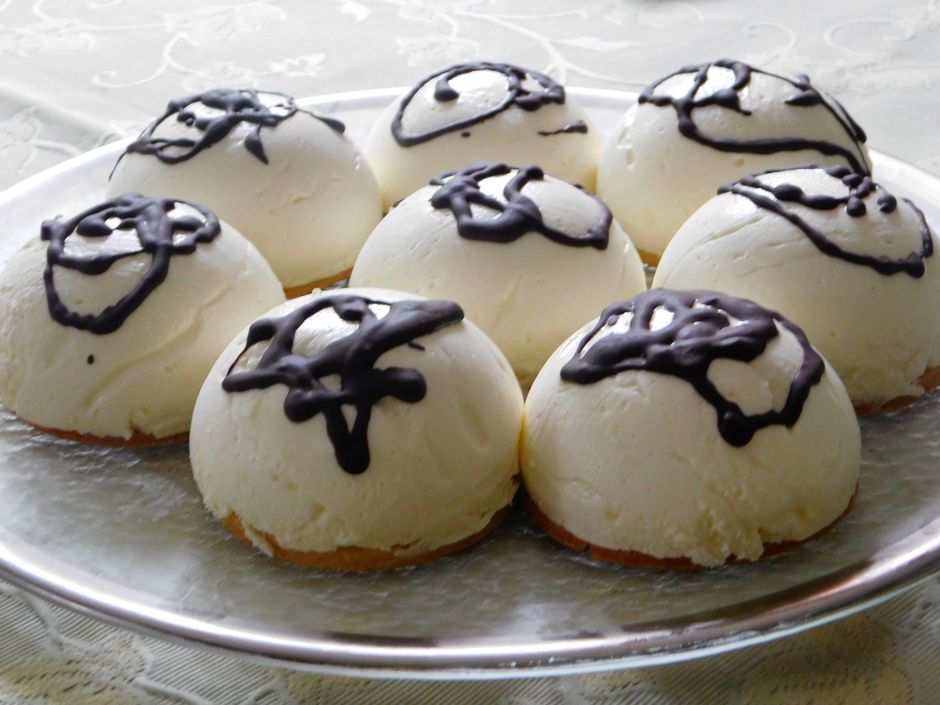 I am back from my summer vacation in Rome. I need an extra day to get back to my normal routine, that's why I am switching up my post schedule. Instead of Wednesday, I moved my Outfit Post to Friday.
Today, I want to share with you one of my favourite summer desserts. It is an own invention, that's why it doesn't have a real name. I love it because it is a mixture between a cake and a dessert and it does not lie hard in the stomach on those hot summer days.
Ingredients for the Cake Base
- 200g flour
- 120g margarine
- 35 g sugar
- 1 egg yolk
- a pinch of salt
- a bit of finely grated lemon rind 
1. Mix the flour and margarine together.
2. Add the other ingredients and knead into a dough.
3. Cover the dough and let it rest in the refrigerator for 2 hours.
4. 2 hours later you can roll out the dough and cut out 8 cake bases 
    with one of your baking moulds.
5. Bake the 8 cake bases at 190° C for 8-10 minutes.
6. Leave the cake bases to cool and continue with the cream.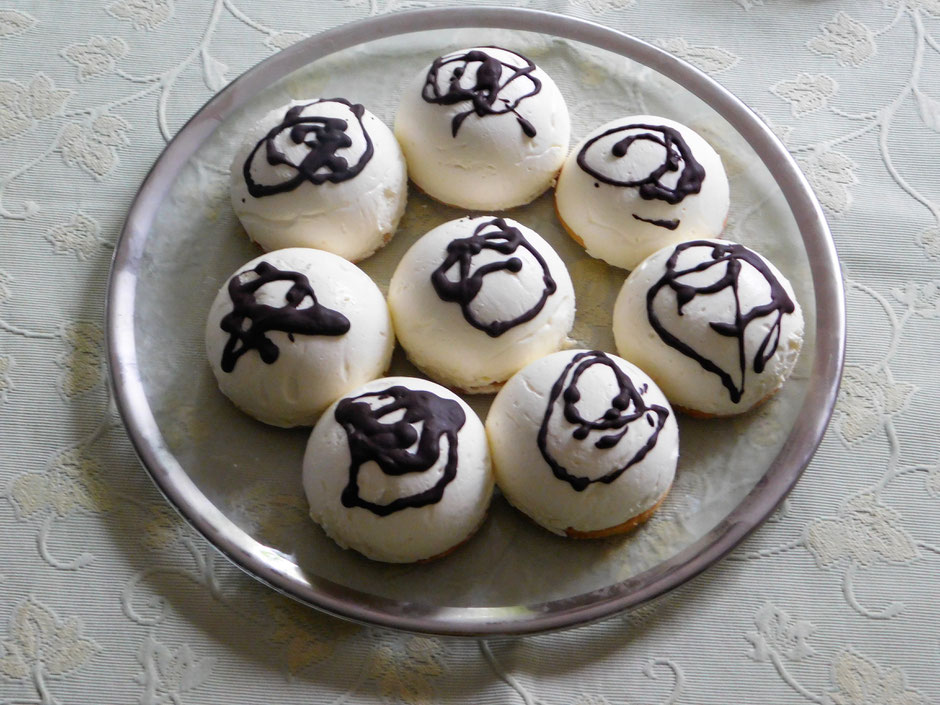 Ingredients for the Cream for 8 persons
- 500 g natural yogurt
- 200 g sour cream
- 250 g whipped cream
- 4-5 leaves of white gelatin
- sugar depending on personal taste
1. Soak the gelatin leaves in water.
2. Stir the remaining ingredients to a creamy paste.
3. Carefully fold the gelatin into the cream.
4. Spread the mixture into the baking moulds.
5. Put them in the refrigerator until the cream gets firm.
6. Now take your cake bases and place them on the open side of your baking moulds.
7. Press the cake bases softly into the tin to remove the cake without destroying the cream topping.
8. Now you can decorate the mini cakes to your preference. I used a little bit of chocolate coating.
Let me know if you gave it a try.