Style Tricks
- How to fix nicks in your heels -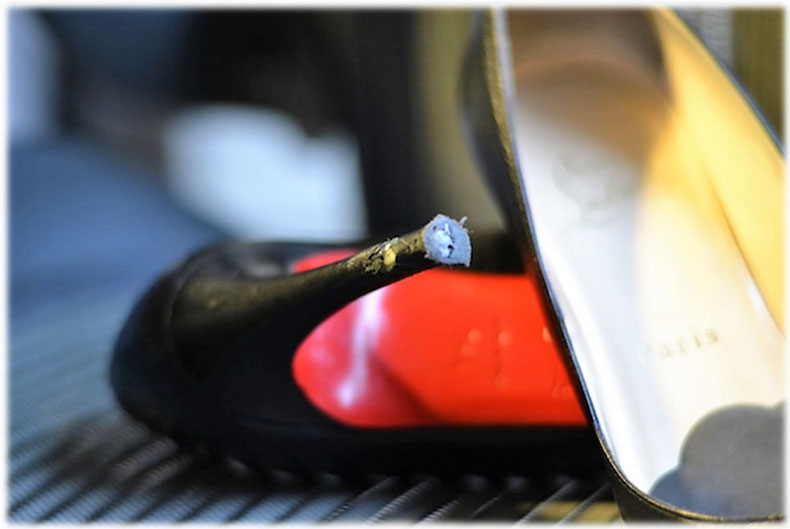 Today's post is a follow-up post on my last Style Trick in June where I told you how to prevent your heels from getting scuffed. This time I will share with you, my heel saving trick for already nicked heels. I got it from my sister, and she got it from straight from the horse's mouth - her cobbler. 
So, in order to get your heels fixed all you need is your hair dryer and a little bit of time.
Then take your nicked heels and heat the damaged leather of your heels with the hair dryer at the highest level. You have to blow dry your heels until the leather is getting soft and movable. At this point, you can smooth out the nicks with your hands until they become almost invisible. To seal the result paint your heels with one or two coats of clear nail polish.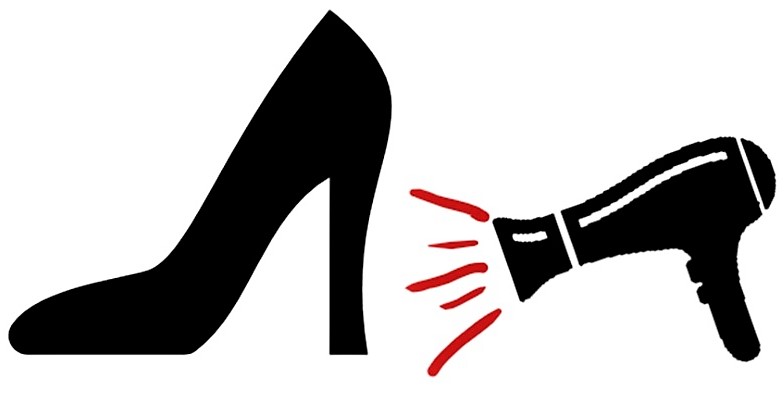 You may have to repeat the heating and smooth out procedure depending on how damaged your heels are, but it's worth the effort. Afterwards, your heels are almost as good as new. 
As you can see in the picture below the repaired heel looks nearly the same as the unscathed one. Only a close look could make the differences visible.
Unfortunately, I don't have a before image because, to my shame, I have to admit, I didn't believe the trick would work. So, I didn't bother to take a before pic. Well, I was proved wrong.
Do you know any other heel tricks? Please let me know in the comment section below.