#Statement Sleeves
#VELVET SANDALS
- Stepping into warmer wardrobe vibes -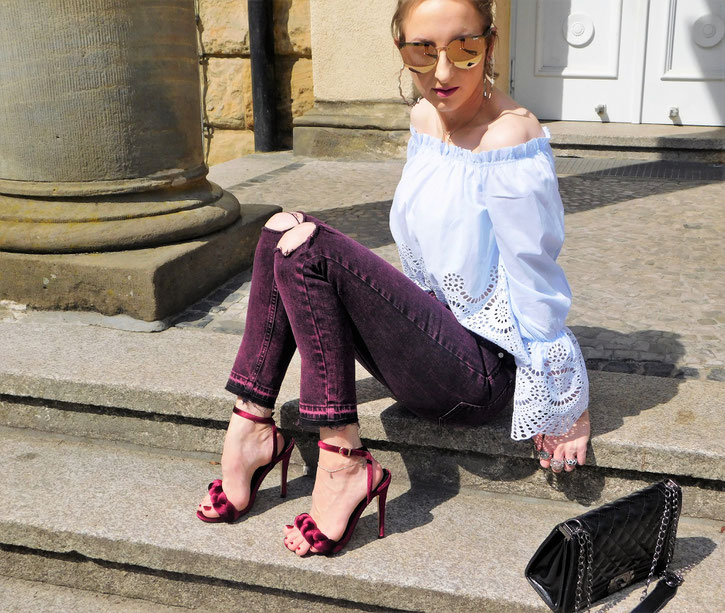 At the moment it looks like the sun is here to stay in Northern Germany... meaning I can finally put on my Strappy Velvet Sandals that live in my shoe cabinet since early January.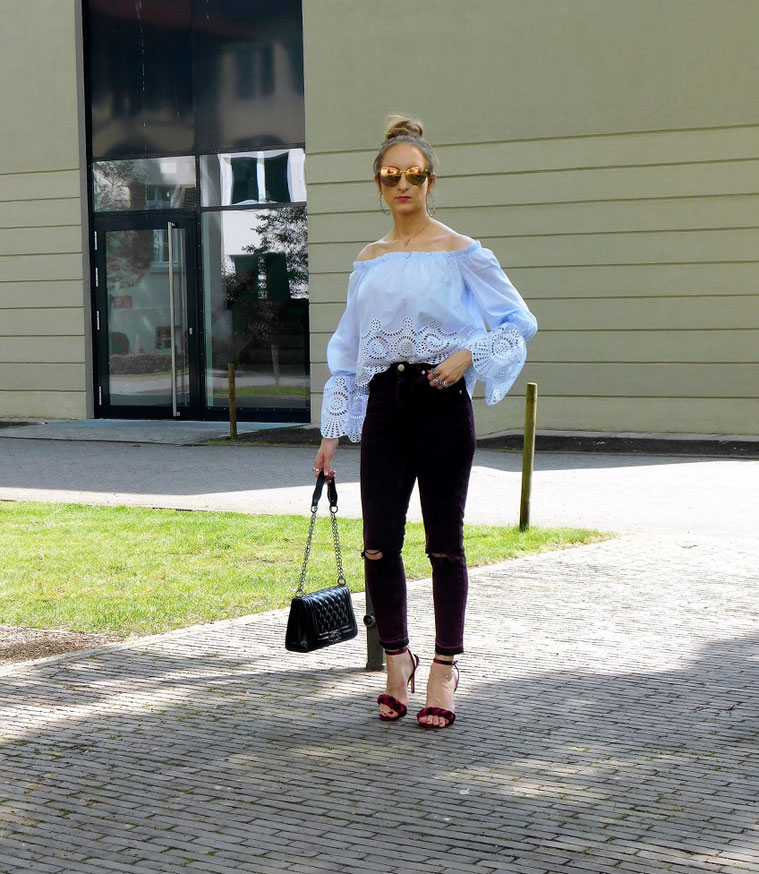 The Velvet Sandals are joined, by another longtime cabinet-inhabitant... my Ankle Bracelet. To be honest, I haven't worn it in a looong time. It fell into my hands while digging through my jewellery box for something else and my love reignite.
The Ankle Bracelet may not be the wanted item of the moment, but it reflects my style a thousand percent. So it had to make an appearance on one of my Outfit Posts.
These two are joined by some other current favourites of mine... the ASOS Farleigh Jeans, this time in acid pink and a top with Statement Sleeves. Although the top is long-sleeved, its Swiss embroidery creates a lightness that makes it summer suitable.
Do you like Ankle Bracelets?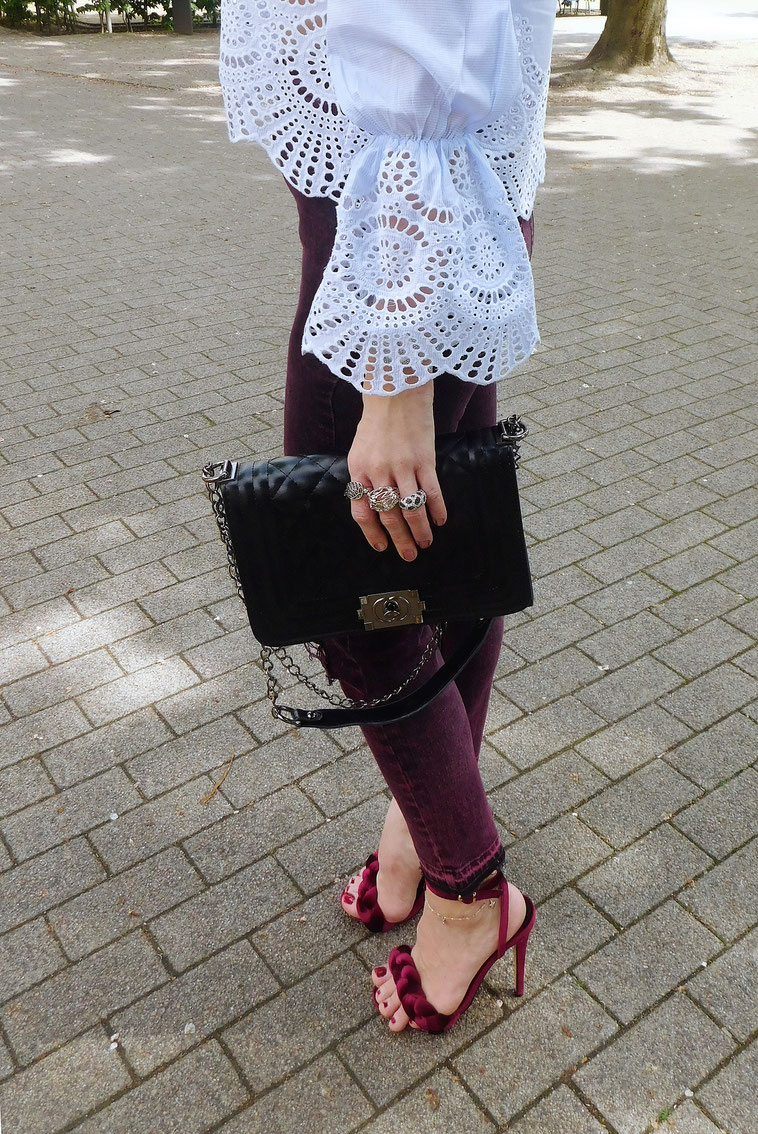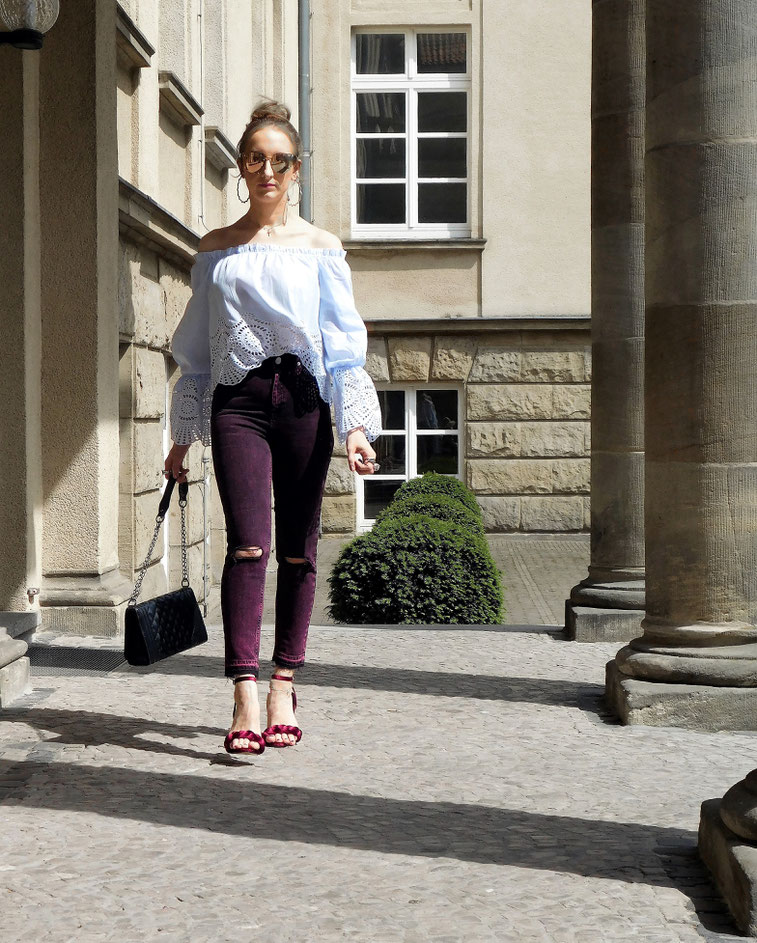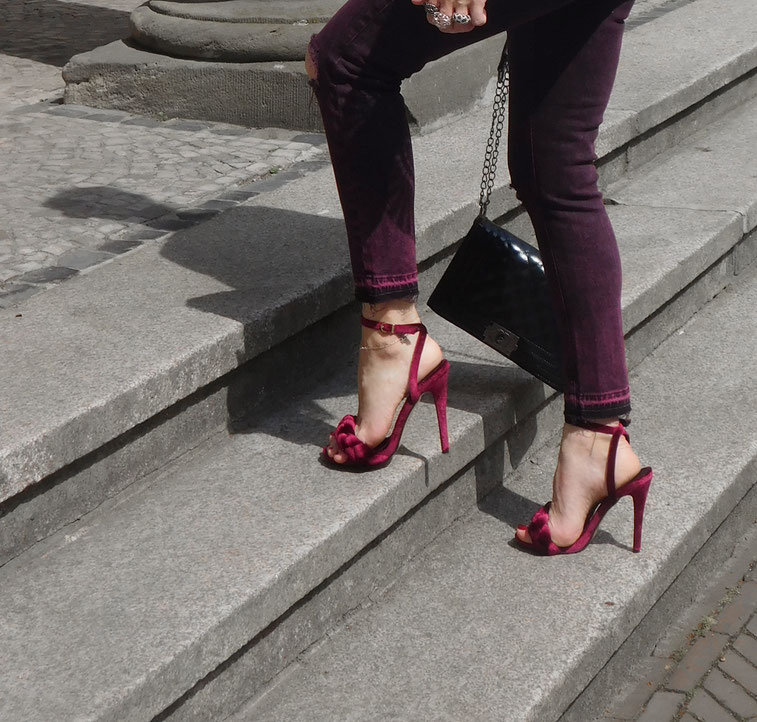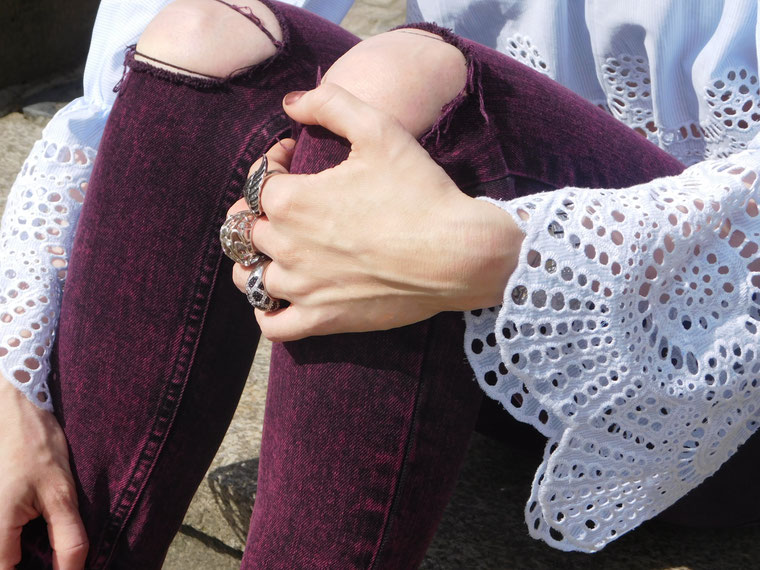 ---
---